These DIY Hygge mini Christmas trees are the first Christmas craft I've made this year. They were a great start into the season as sitting down and working with yarn and nature goods was very soothing and inspiring.
Are you familiar with the concept of Hygge? It's a Norwegian word that basically translates into cozy. But it's not merely a word it resembles a lifestyle, a tradition of warmth and togetherness. The high season is Christmas, but you can hygge all year round. If you want to learn more, hop on over to visitdenmark's explanation.
Related: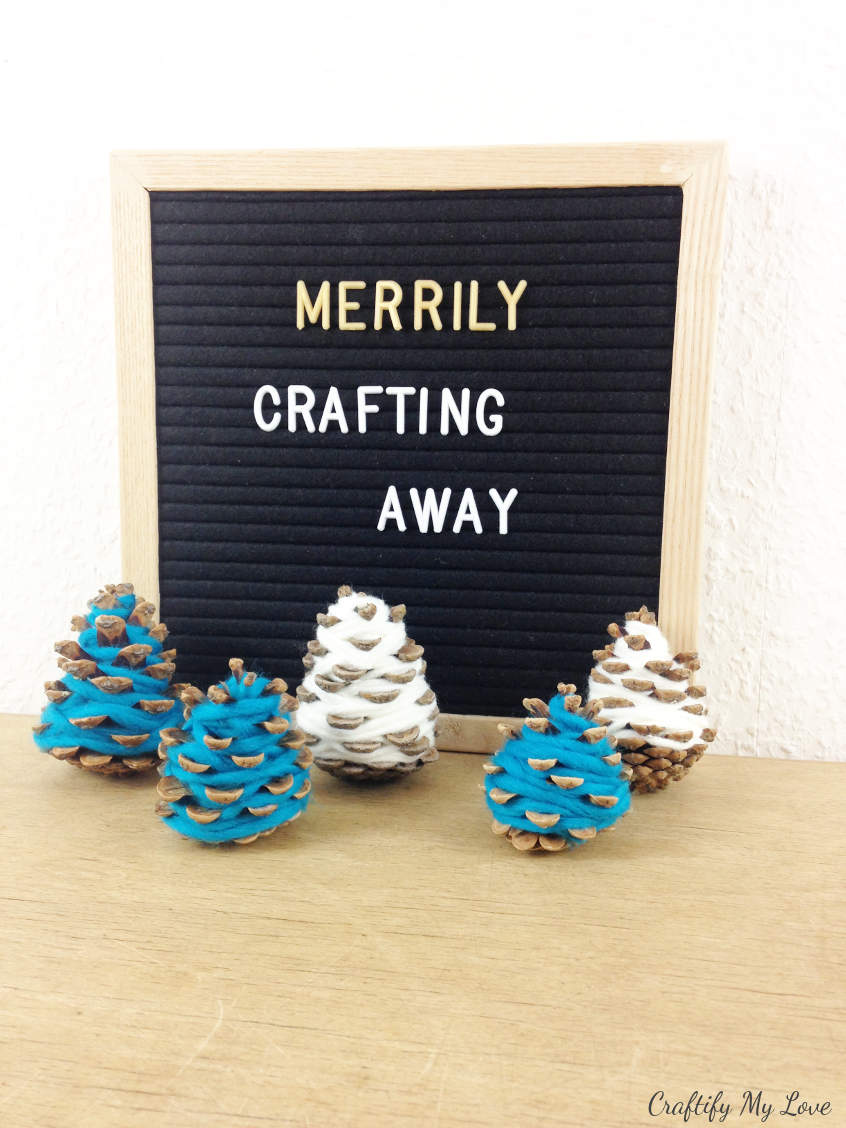 Given, I couldn't very well work in the dim light of candles (as would have been very hygge appropriate) because that wouldn't have made for very good lighting for this posts photos. Nevertheless, I felt very cozy and in crafty mode and whipped out many other Christmas decor crafts that past weekend. So, make sure to subscribe if you don't want to miss out on future tutorials.
Related:
Did you know?
Once subscribed to my newsletter, you have Access to the Freebie Collection with tons of printables, templates, guides & checklists?
Bring on the Crafts – A Craft & DIY Blog Hop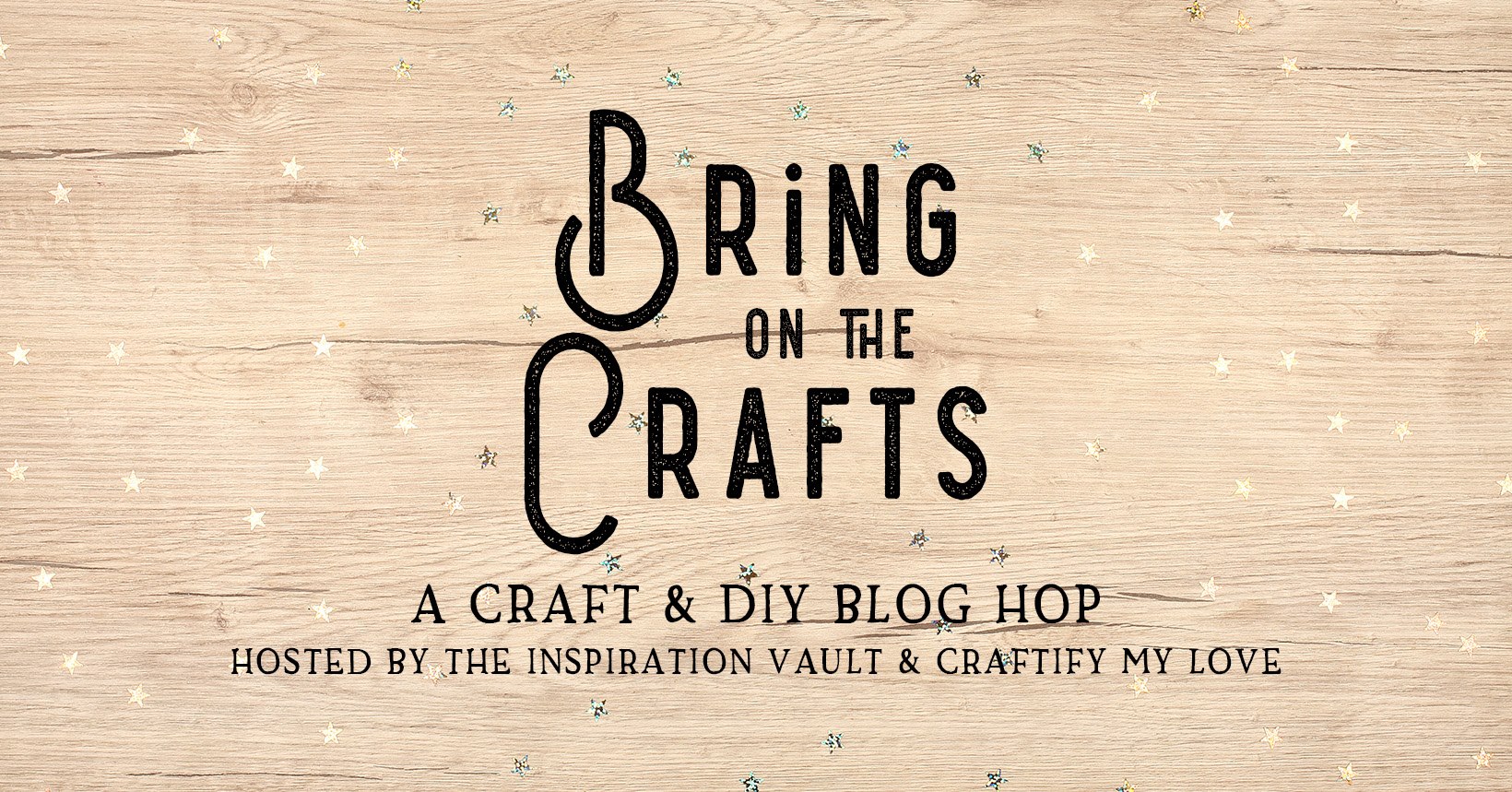 My friends Marie & Aleisha from The Inspiration Vault and I are hosting this fun #BringontheCrafts blog op on the first Wednesday of each month. Together with our co-hosts for the month we join forces and create each a fun craft or DIY project that goes with a monthly theme.
November's theme is the Holidays. Each blogger chooses their own craft or project to make as long as they love it and it's Christmas or Holidays themed.
Meet our November Co-hosts!
Jenny from Cookies, Coffee, and Crafts • Kim from Day to Day Adventures
Heather from Glitter on a Dime • Debra from Shoppe No. 5
Join in on the fun!
If you're a blogger and you'd like to participate next month, you can request to join our Bring on the Crafts Facebook group. Next month's theme is New Year's Eve!
Not a blogger, but a creative mind none the less? Don't worry. Share your awesome creations in our Craft Cult Facebook group. This is also a great place to ask craft & DIY related questions and find inspiration for your next project.
How to make Hygge Mini Christmas Trees?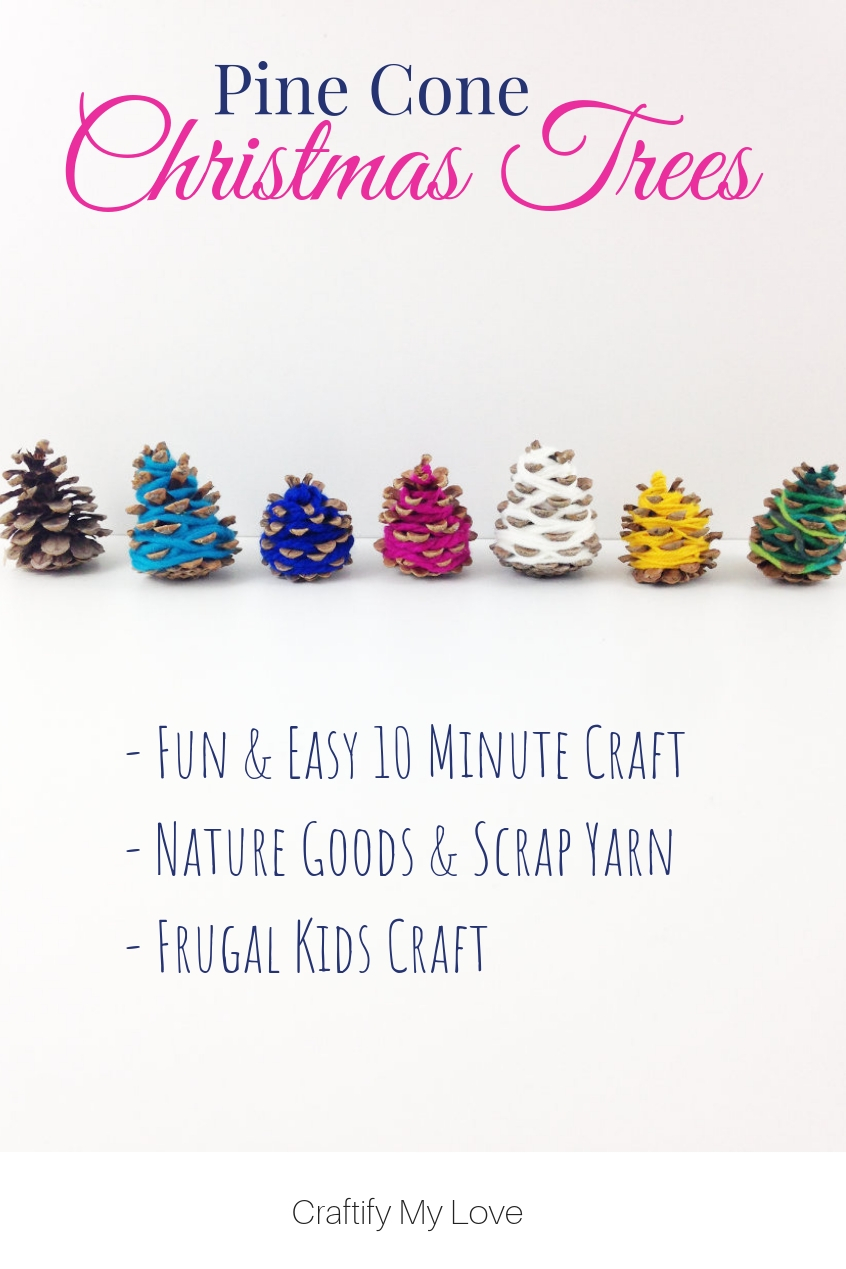 Supplies to DIY Pine Cone & Yarn Mini Christmas Trees
This post contains affiliate links. That means if you make a purchase through these links, I may receive a small commission at no extra cost to you! You can click here to read my full disclosure.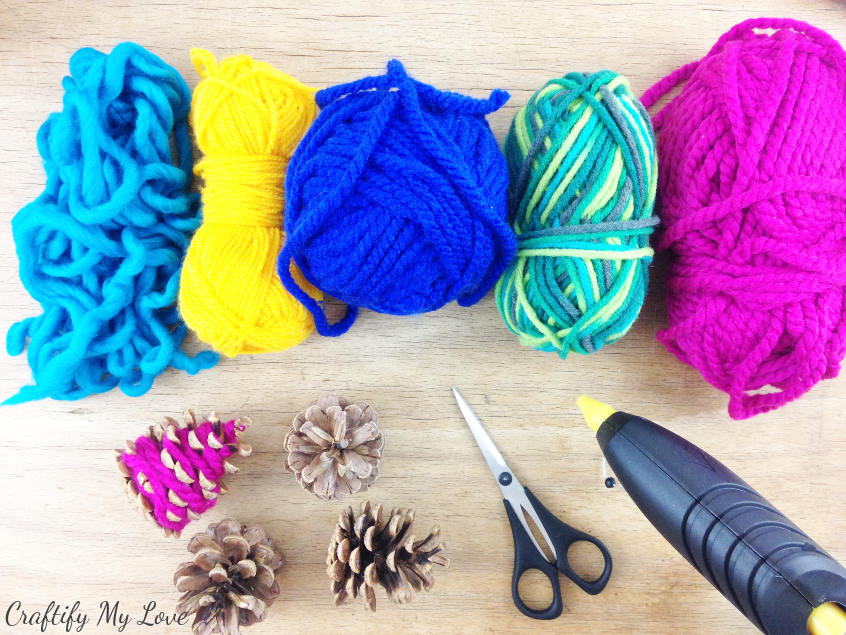 What yarn should you use?
As every person's taste is different I encourage you to try out different yarn types and see for yourself!
But of course I'll share my experiences with you:
I found that the turquoise one (it's sort of a felted wool – if you pull too hard it will come undone easily) and the white MY BOSHI No. 1 yarn I used for my crocheted basket look the best for my taste.
I didn't quite enjoy working with the super thin yellow yarn. Why? Because it took forever, lol. And it doesn't look as cozy as the thicker yarns.
The ombre green yarn was fun to work with. And come to think of it, twine could look awesome, too.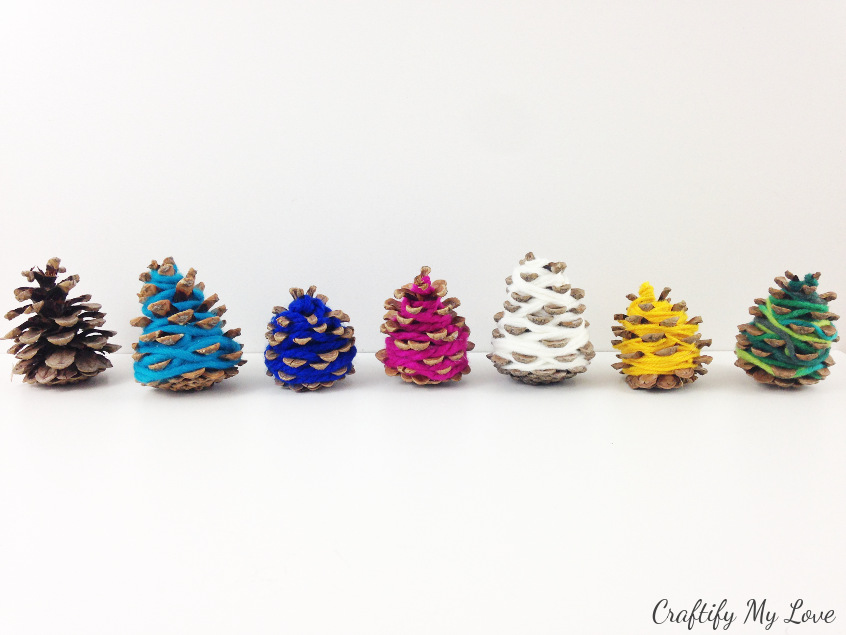 Related:
Step-by-Step Instructions to Hygge Mini Christmas Trees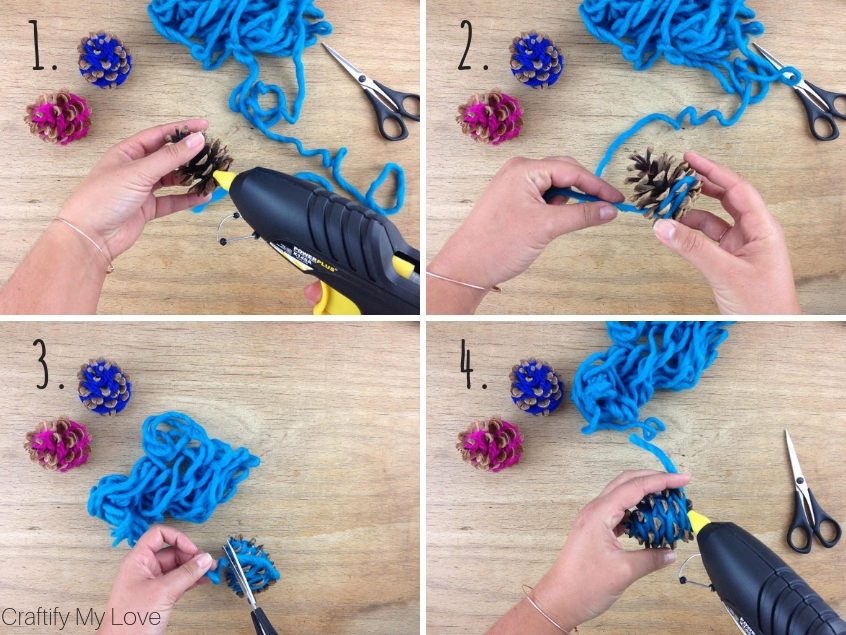 This is a pretty simple 10-minute craft with only 4 easy steps:
Hot-glue the beginning of your yarn to the pine cone. I suggest you start at the bottom.
Wrap the yarn continuously around your pine cone. I used a sort of weaving technique you can probably see better in the video tutorial HERE. I found they look best when there is a lot of yarn used. Try to make coverage even.
Cut off end of yarn.
Hot glue the end of your yarn to the base of pine cone.
Watch the Video Tutorial HERE.
This is how your finished DIY Christmas decor should look now.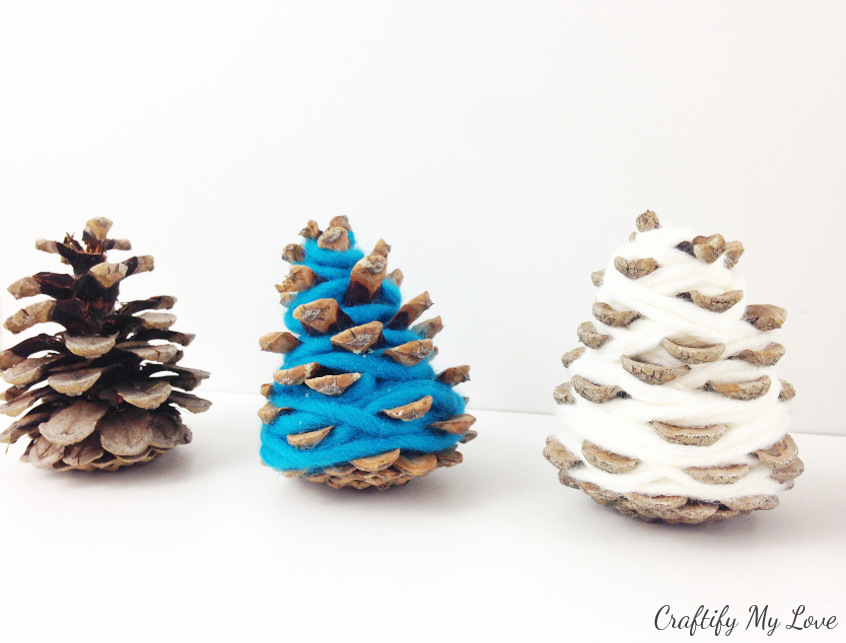 My home decor style is a wild mix of boho, farmhouse, industrial and coastal. When I made these darling Christmas ornaments (I guess I could simply add a hanger to them, right?) I sat in my coastal bedroom aka my small-space craft room, which inspired me to this teal and white color combo.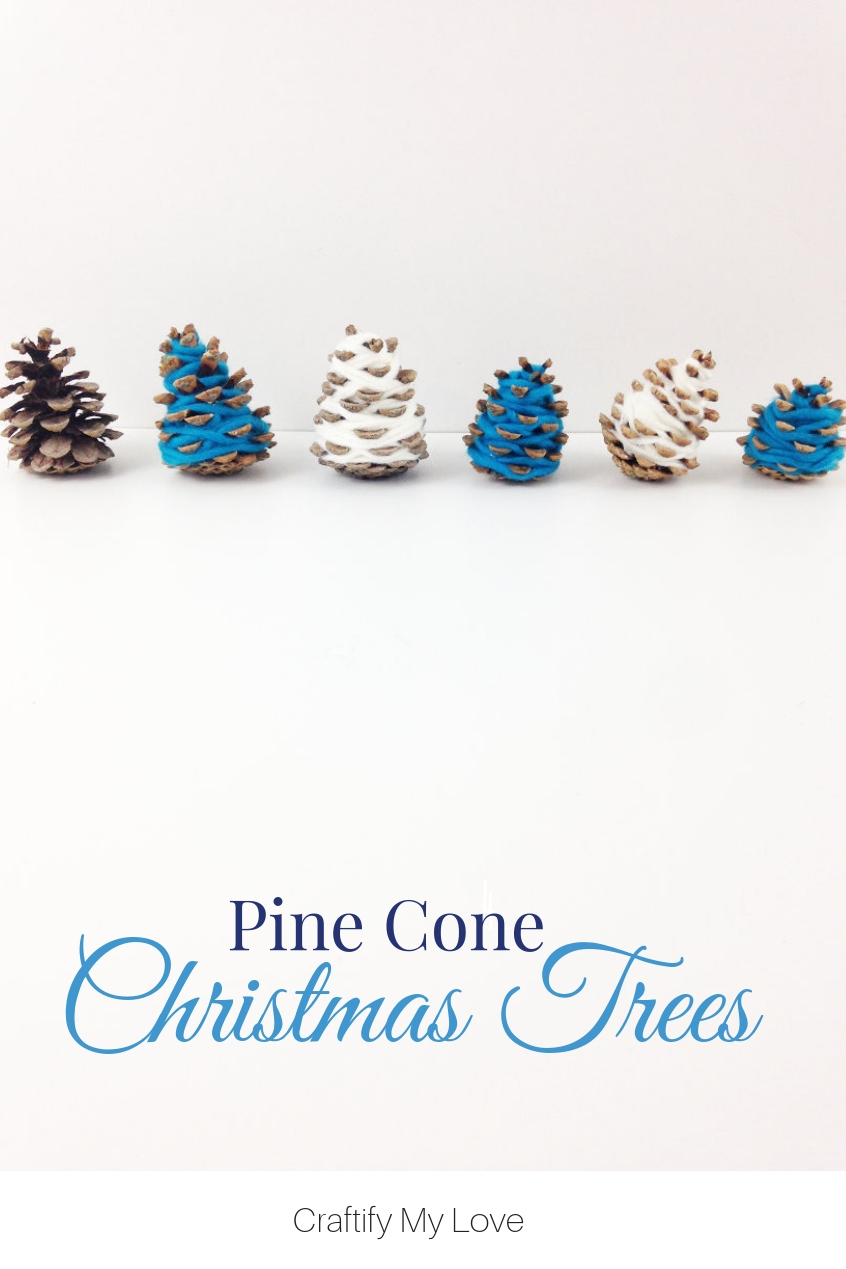 As I enjoy mixing things up, I made them in a lot of different colors, though. Who knows, my little hygge Christmas trees might end up living in my boho living room one day. The more flexibility the better, right?
Have I gotten you in crafty Christmas mode now, too?
If so, why not check out these other frugal Christmas crafts. They are awesome little projects to make with your little ones, too.
Which one will you be making?
Tip: If you don't have time right now, make sure to PIN them to Pinterest.
Love,

PS: Click HERE to see how else you can stage them for Christmas.
Now let's see all of those amazing craft and DIY projects by my crafty friends!
PS: Don't forget to PIN this: