I learned that it is not obvious to everyone what a makers heart desires most. So I decided to sit down and help you out with this gift guide for creatives.
Either you are like me and will start drooling over this list of best gifts for crafters and want to sit down and write your wish list for this Christmas asap. Or you are like most of my family & friends and are a little clueless as to what to gift a passionate creator with.
Either way, I hope you do find this list of best gifts for crafters helpful?!
How to decide on the perfect gift?
A piece of advice that will help you shop the right thing from this gift guide for creatives:
Some people are dropping hints like crazy and others do it more subtle. So if your loved one is of the latter,
try to listen actively,
observe if they run into difficulties while crafting, and
engage in any DIY talk they are bringing up in the next few weeks.
Most probably, this way you'll be able to learn what new technique they want to dive into or on which tool they really could use an upgrade because their skill level is advanced by now. Very often crafters are frugal people and don't want to invest when they have a 'perfectly good' you-name-it at hand that is – nevertheless – costing them a lot of lifetime and nerve, lol.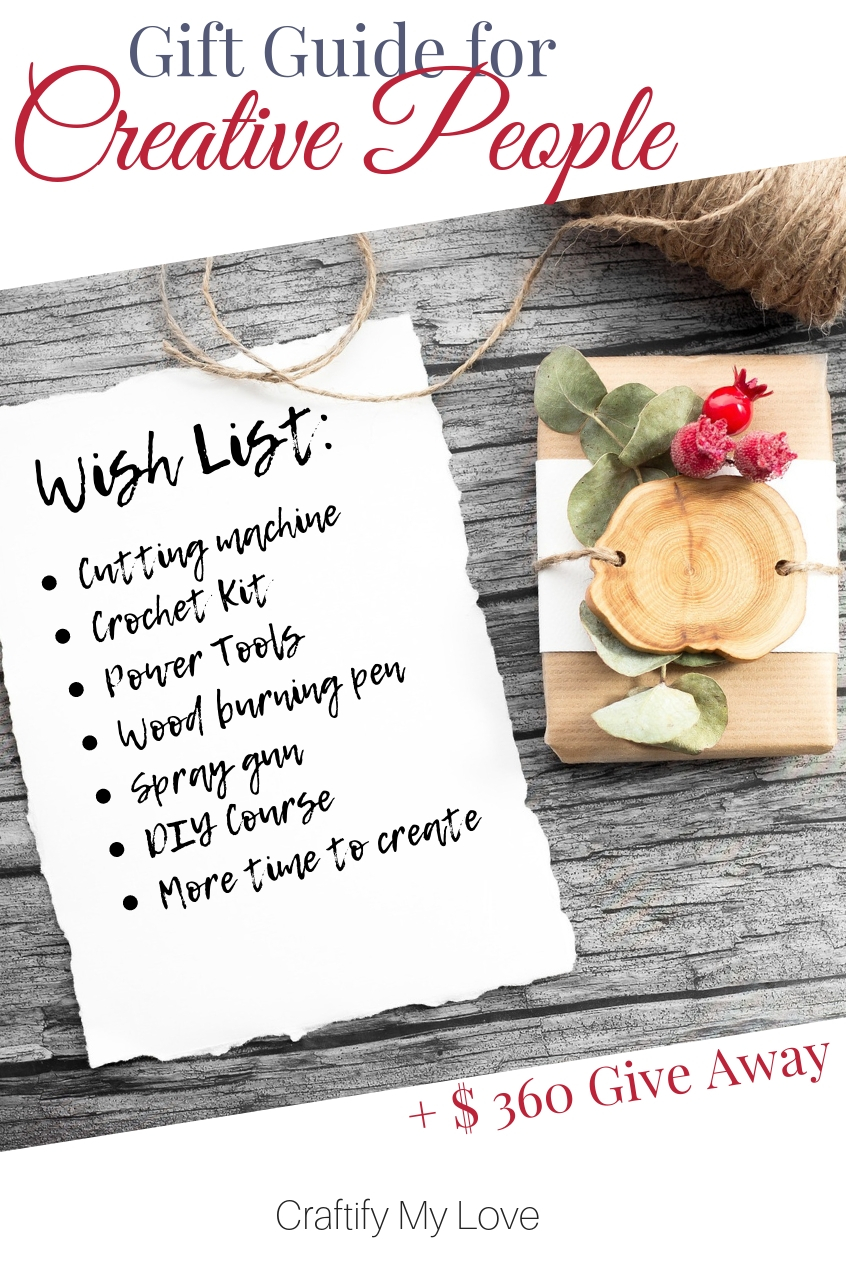 Best Gifts for Crafters & Makers
This post contains affiliate links. That means if you make a purchase through these links, I may receive a small commission at no extra cost to you! You can click here to read my full disclosure.
Related: Find all my Creative Gift Wrapping Ideas HERE.
Crafting Basics
Believe it or not, but not every creative person owns The Very Basics that simply are A MUST HAVE as they will make a crafters life so much easier.
#1 – Self-Healing Cutting Mat & its Friends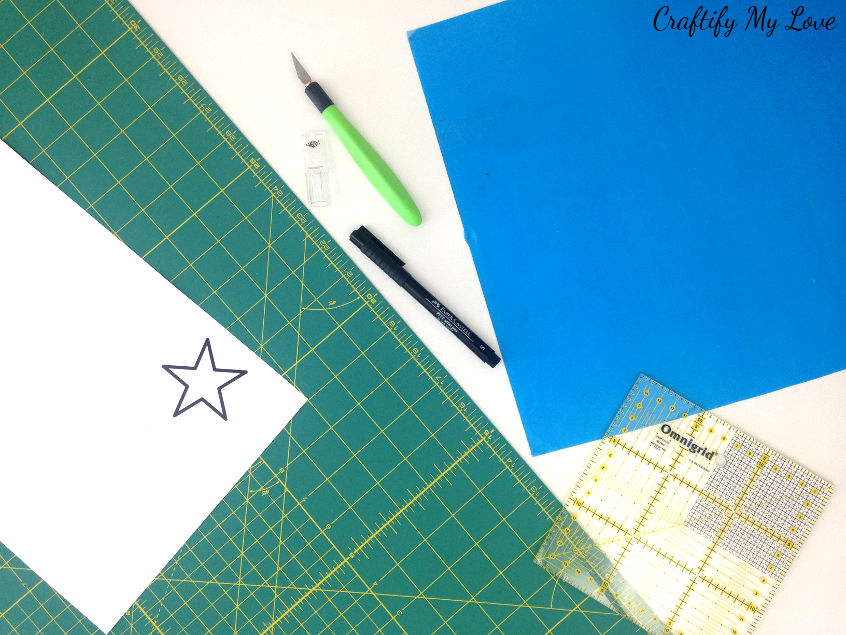 I used to protect my table or floor with a big piece of cardboard I saved from a calendar and no, I never cut through and damaged my work surface BUT I did ruin all my sharp scalpel knives and rotary cutter which are also basics in every creator's life.
When I made a quilted blanket for my god-daughter I invested (really it wasn't that much money) in a big self-healing cutting mat, a quilter's ruler and rotary cutter. And that made this big project so much faster. Want to take a glimpse? It was pre-blogging time, which means no post. Here is a close-up, too.
Just last week I ordered myself a small self-healing cutting mat for all those projects where I don't need to protect a big area but still want to be able to cut and glue in a dedicated space. And you guys, it's pink!
Another basic I love to work with is a paper-cutter. It's a manual machine you place your paper into and with a sliding motion cut it to the size you want. Very handy if you do a lot of paper crafts like cards, gift tags or scrapbooking.
"Ready to go" – Craft Kits
#2 – Stenciling Kits
I love stenciling and so far I've designed unique furniture pieces for my home. Next on my list is to stencil on fabric to create custom accent pillows. Just recently I stumbled over paintapillow.com and I have to tell you: I am in love!
The designs are amazing and the craft kits are so convenient. You'll receive everything you need to make these stunning accent pillows in one box.
Do you think your friend would enjoy this, too?
Click on an image to see all the other design & color options available!
If your hesitant on the design or think your friend might rather be interested in stenciling on furniture or even creating an accent wall in her home, why not surprise her with a gift certificate so she can get whatever her heart desires.
#3 – Jewelry Making Kits
Creating your own jewelry can be a lot of fun. We creators always have a very detailed vision of what we want in mind and when we can't find it, or we do find it and it is way to expensive, we simply sit down and make it ourselves, lol.
This is why I've put this amazing Hand Stamped Jewelry Making Kit on the list for you.
I can totally picture myself wearing a necklace reading sayings like:
Makers Gonna Make
Creating All The Things or simply
Craftaholic
Or maybe your friend's style resembles more a beads & boho chic?
#4 – String Art Kits
String art is another creative outlet that results in awesome home decor pieces. You can either sit down and design your own piece of art or start picking up that new technique using a craft kit.
Will you take a look at all those wonderful designs?!
Related:
How to Wrap a Gift + Tips on Bow-Making, Adding Gift Tags & Supply Storage
Tools & Machines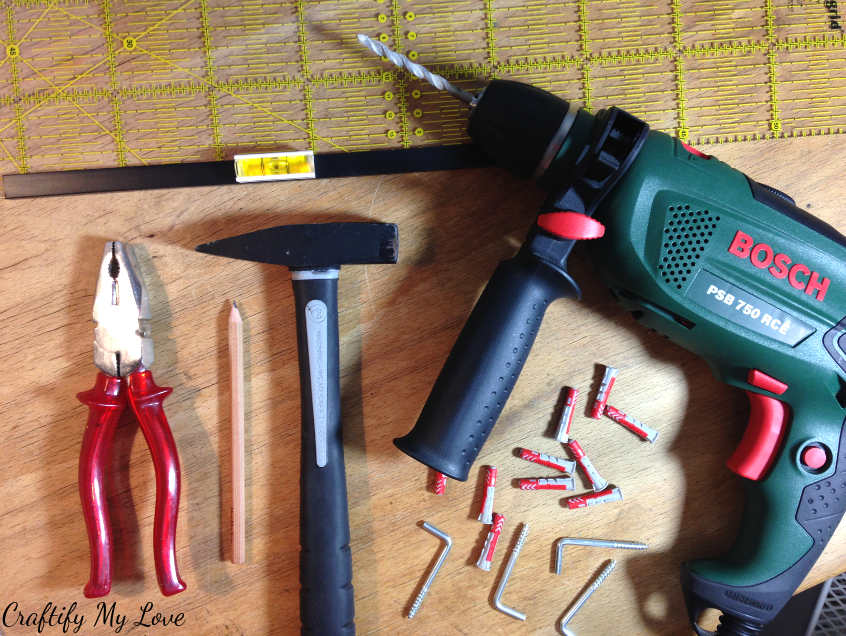 Let's talk power tools! I love them, heck, you can count on the fact that every DIYer loves them!! They are an excellent gift because they are something really special that will accompany a crafty soul for a very long time. And whenever your maker friend will use that tool, he or she will think of you.
I should know, because I got a lot of my tools as gifts.
#5 – Crafting Power Tools VS Wood Working Tools
Now what do I consider a power tool? Basically everything that needs electricity to work. So I am placing in that category smaller tools like a cordless hot glue gun, a pyrography or wood burning pen, or a spray gun
as well as woodworking or home improvement tools such as an electric screwdriver, a hammer drill, a sander or even a nail gun.
#6 – Sewing Machine & Serger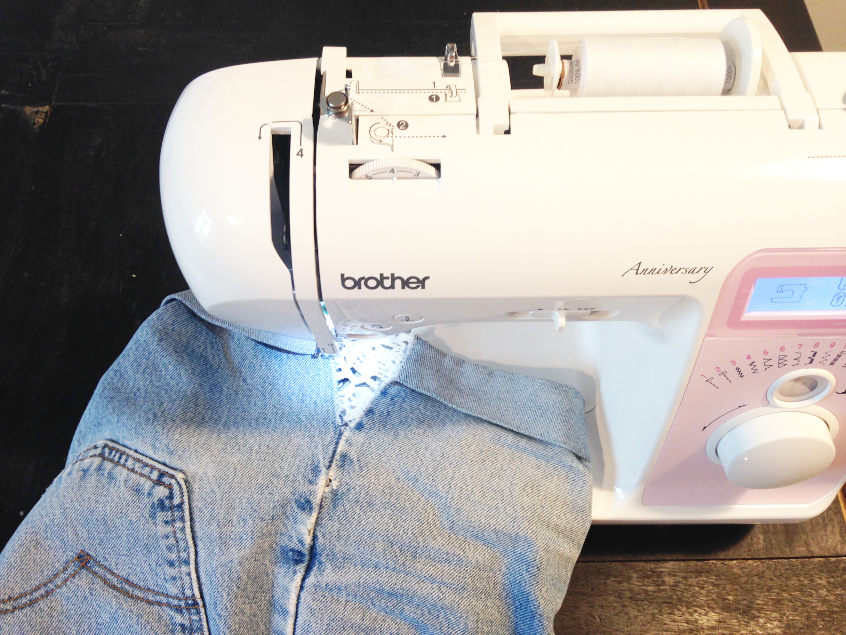 A sewing machine is a good option, too. I got my Brother 300 Anniversary for my thirtieth birthday (Quite fitting don't you think? And it cost 333 Euro in a local store, lol, that were a lot of threes back then and the only reason I still remember.). And when I used it for the first time I learned what I was missing out on all those years before:
I used to sew clothes and home decor elements with a super old hand me down that I got for free from a friend. And let me just say, back then, sewing wasn't my favorite pass time…In fact, I am convinced it gave me my very first grey hair when I was a week shy of my 21st birthday.
We gave my god-daughter mom a serger for her fourtieth birthday this year and nobody has hardly ever seen her ever since, lol, as she is only in her craft room sewing clothes for her two little girls, her hubbie, friends, and herself.
I really need to get her to take photos and write down the instructions on those adorable clothes she makes so I can show you…
#7 – The Holy Grail – Tadaaaaa: A Cutting Machine & Supplies
Finally…I wanted to tell you about this amazing gift idea (that is on the top of my very own wish list) right from the start. But as it is super special, I wanted to save it for last. (Same as I do it with food)
Let me explain what you use this machine for:
You can personalize EVERYTHING and can make unique ANYTHINGS: T-Shirts, dish towels, mugs, notebooks, signs, to name just a few. Or you design and make your own stencils. Love! The options are endless, really.
And how to use it?
Either you use pre-designed templates that you find online or are provided by the manufacturer of your cutting machine or you design something yourself. The cutting machine will then cut all sorts of materials for you. Think paper, cardboard, vinyl, fabric, leather, felt, or even lightweight wood! Crazy, right?
I personally would LOVE – LOVE – LOVE to have a Cricut Maker, but unfortunately they are not being sold here in Germany. Yep! You read that right!! Silhouette Cameo is another type of cutting machine that a lot of my blogging friends use and adore.
After a little research I have set my eyes now on a Brother ScanNCut2. Please, cross your fingers for me that someone in my family or friends reads this and surprises me this Christmas with my very personal Holy Grail, lol.
And if your friend already owns a cutting machine?!
Why not gift her with all those precious supplies such as vinyl, weeding tools, a Cricut Press, … I guarantee she will always be low on supplies and very thankful for replenishments.
Knowledge
#8 – A Creative Class
We crafters are very curious people and we desire to broaden our set of skills constantly. So a crafty class by Craftsy.com would be an excellent choice. If you feel generous this year: they even offer subscription based unlimited craft classes: Bluprint).
Another great resource for digital knowledge are UltimateBundles.They are wonderfully curated collections of courses, ebooks, and patterns.
I really love browsing through and working with The Handmade with Love Super Bundle.
Be quick! The Handmade with Love Super Bundle combines 200+ products, is sold for a 95% discount, and the offer is limited until November, 30 2018
#9 – Go Old School with a Craft Book
So far I've listed a lot of digital products for a creative mind to gain new knowledge. But, as I personally enjoy finding inspiration in a real book, I guess your friend might, too.
Why Not Add A Little Extra?
#10 – Wearables, Funds, or simply Time
If you want to give a little extra, why not add this t-shirt and a Craft Store or Home Depot Gift Card to the mix?! And if your creative friend is a momma, you could gift her with a little extra time for her creativity by adding a babysitting voucher on top.
What do you say to this gift guide for creators? It is my first gift guide I've put together…
Did you find something to put on your shopping list?
Love,

PS: Don't forget to PIN this, if you want to be able to refer back to this list.
Now you have a gift, then what?
Click through for all my Creative Gift Wrapping Ideas.
1) DIY Hand-Printed Gift Wrapping Paper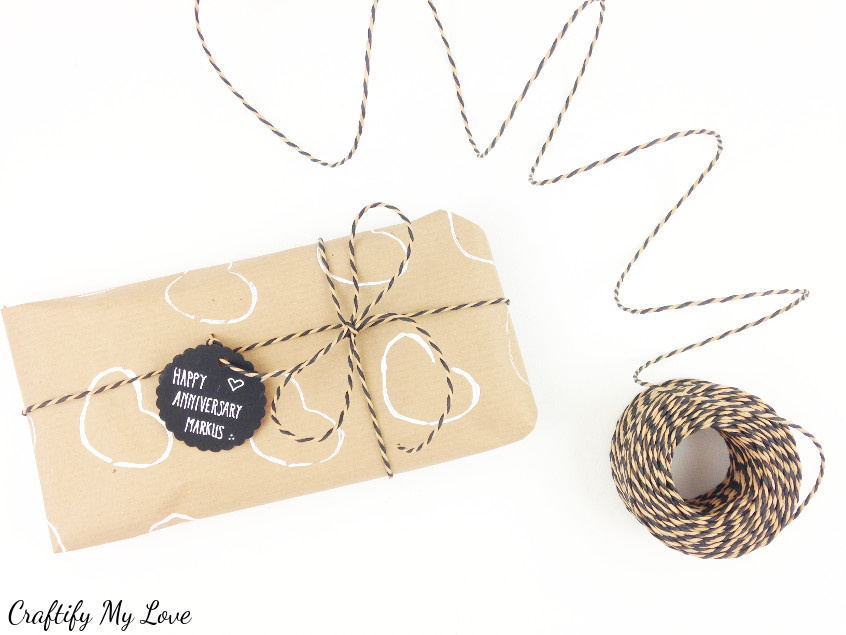 Learn how to create a unique wrapping for your gift within minutes.
2) How to Wrap a Gift + Tips on Bow-Making, Gift Tags & Supply Storage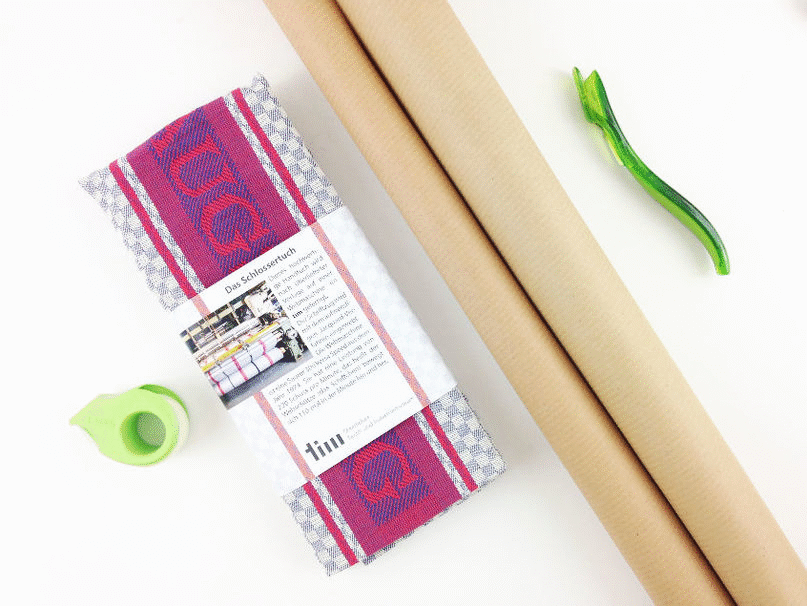 3) DIY Gift Bags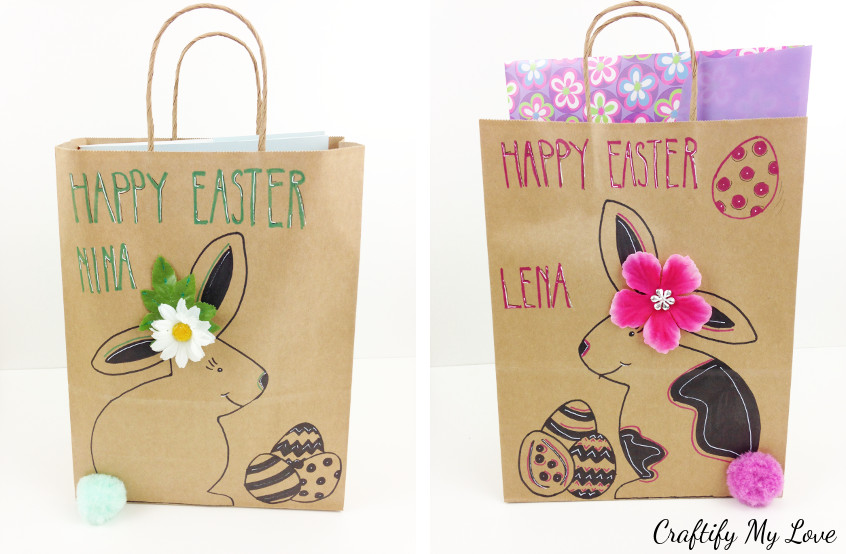 These Easter bags are just one way to decorate plane brown paper bags. Learn more HERE.
4) Add A Lovely DIY Card + Envelope to the Mix