Now that you've learned how to make your own watercolor cards, you'll need a matching DIY envelope to round this project up, right? Don't worry! I've got you covered, and it's super easy, too!
As your card might not be the same size as the one I've made, I won't be giving you simply a standard template. No! I'll be teaching you the ultimate way on how to make your very own DIY envelopes in 4 easy steps.
How to make a super-easy DIY envelope: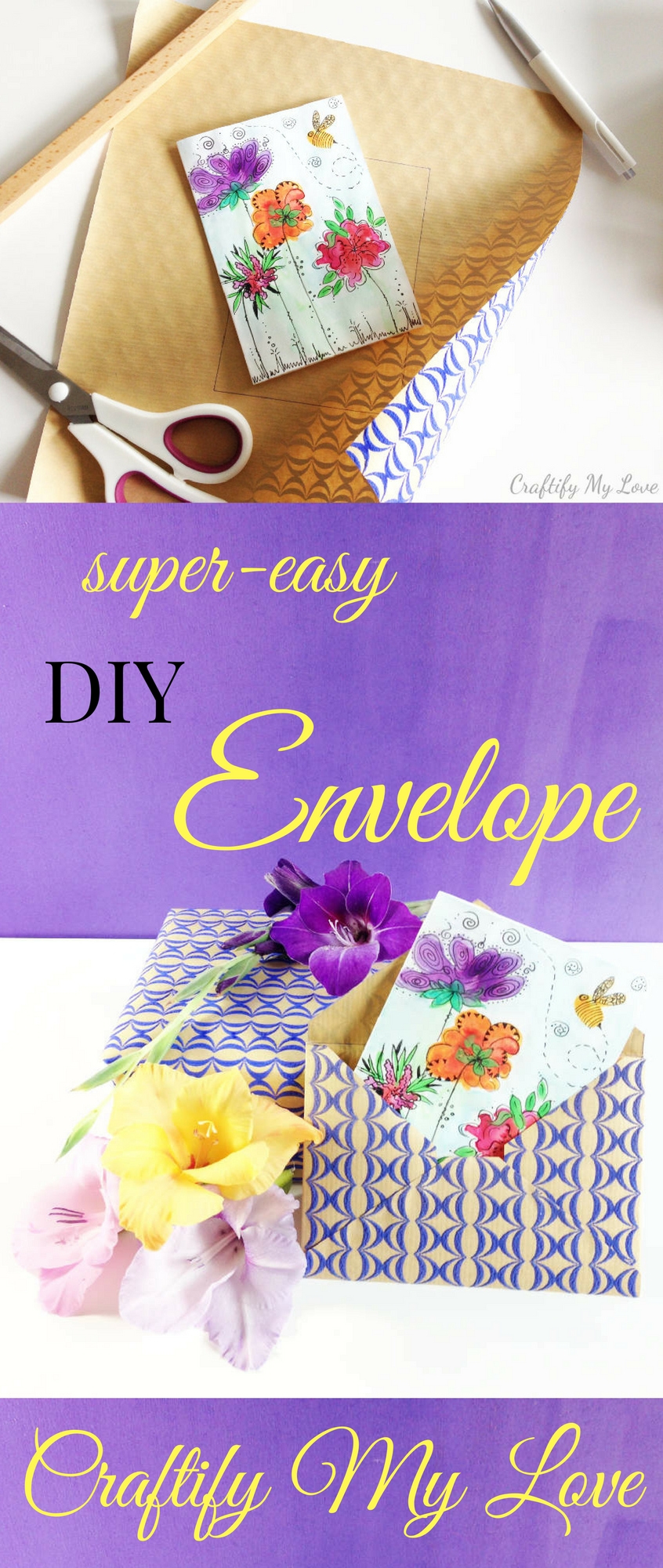 Supplies to make your DIY envelope:
gift wrapping paper
ruler
scissors
pen
glue stick
sticker
your handmade card for measurements
Step 1 – Trace card measurements on paper:
Trace the measurements of your card on a piece of gift wrapping paper. Make sure to place it in the middle, so that you have at least room for half of the cards measurements around it.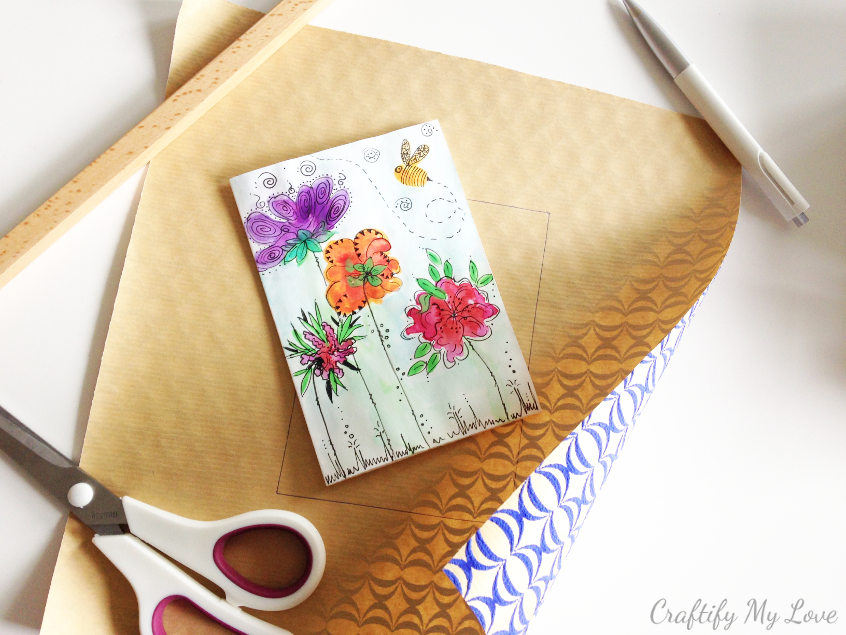 Step 2 – Measure the flaps for your DIY envelope:
The top and bottom flaps should be half the hight of the envelope + one inch.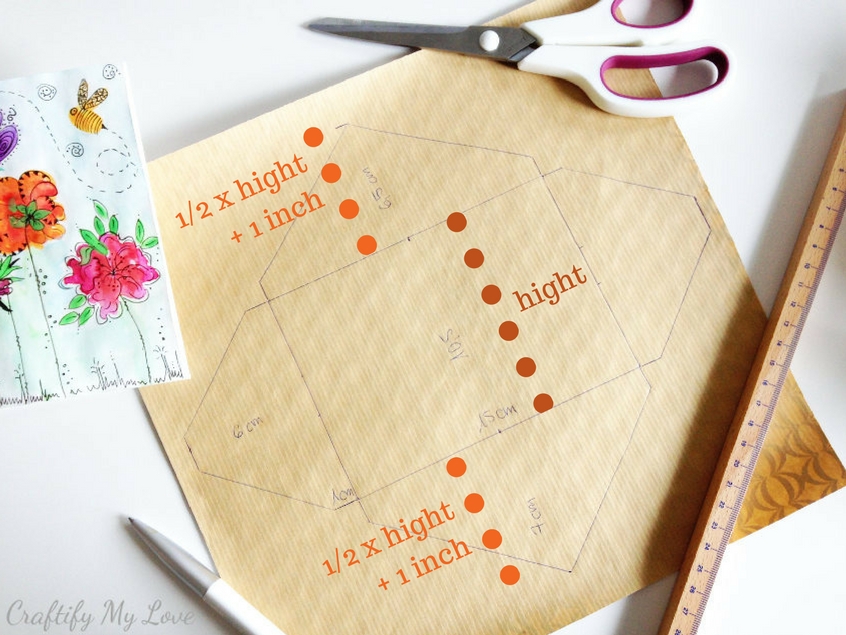 Did you see that I started to draw the triangle part of the flaps half an inch away from the envelopes base? This gives your glue room later on. You don't want your entire envelope to stick together, right?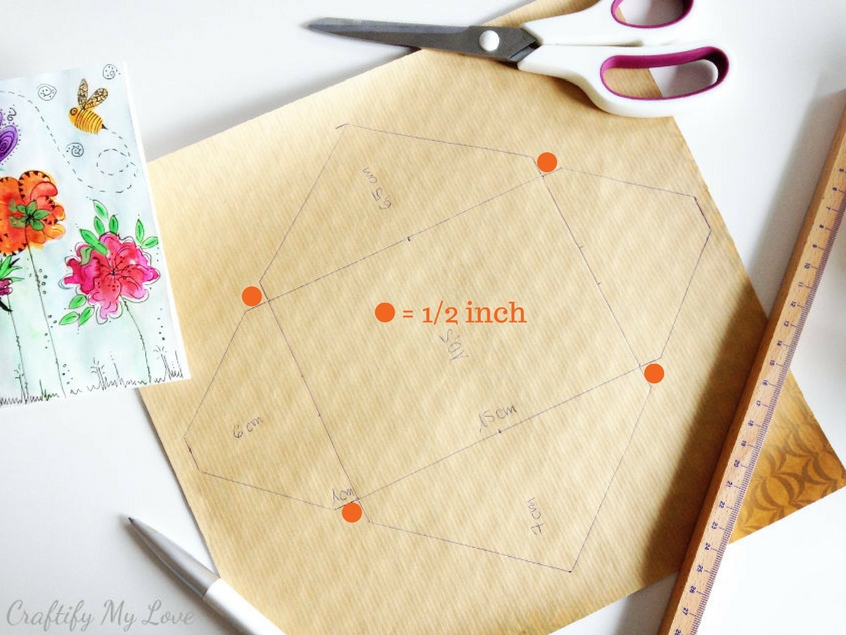 The side flaps can be a bit shorter (I tried because my scrap of gift wrapping paper was simply not wide enough 😉 ). But try to make them half the width of the envelope, just in case.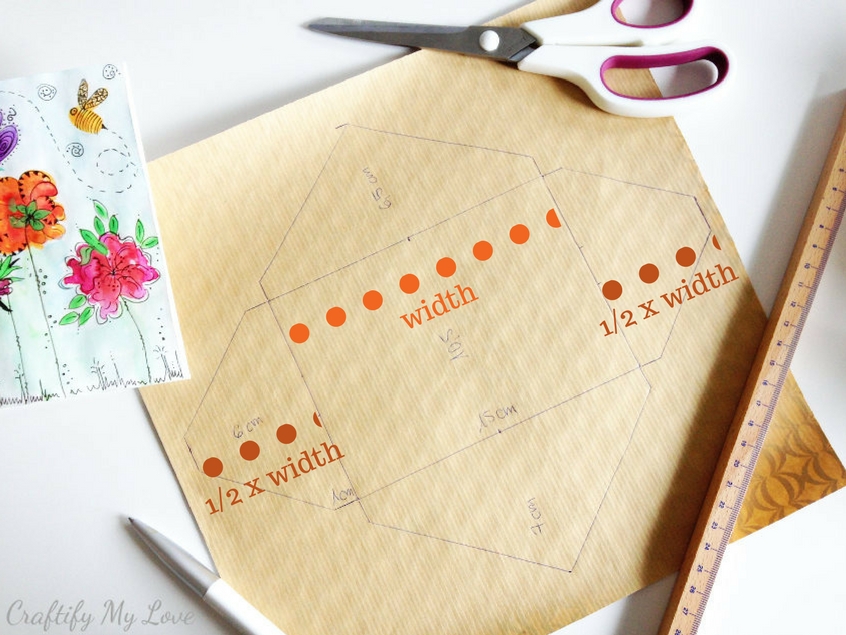 Once you're done, you should have a sketch of your DIY envelope like this. It's ok to write the measurements on it, as this will be the inside of your envelope. No one will see it once you're done 😉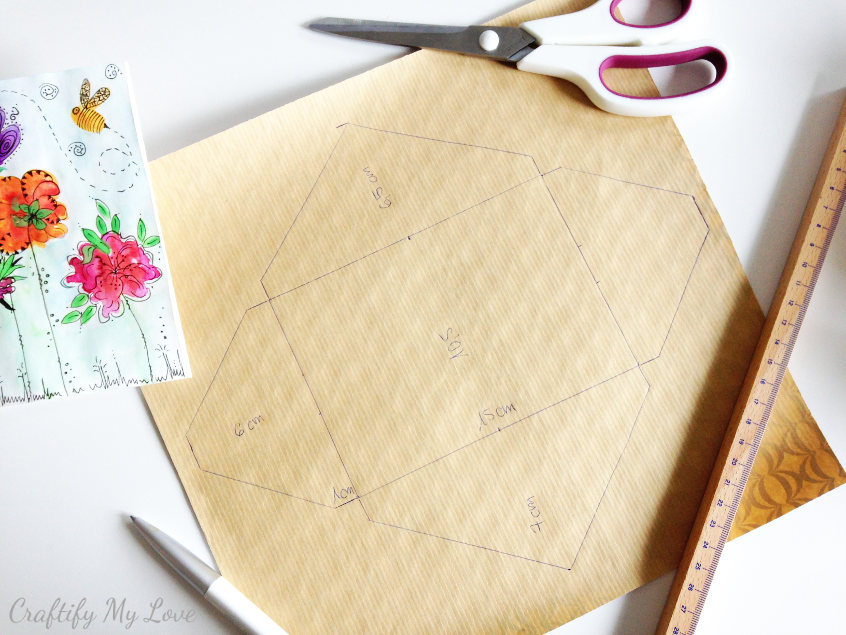 Step 3 – Cut & Fold
Now cut your DIY envelope around the outer edges.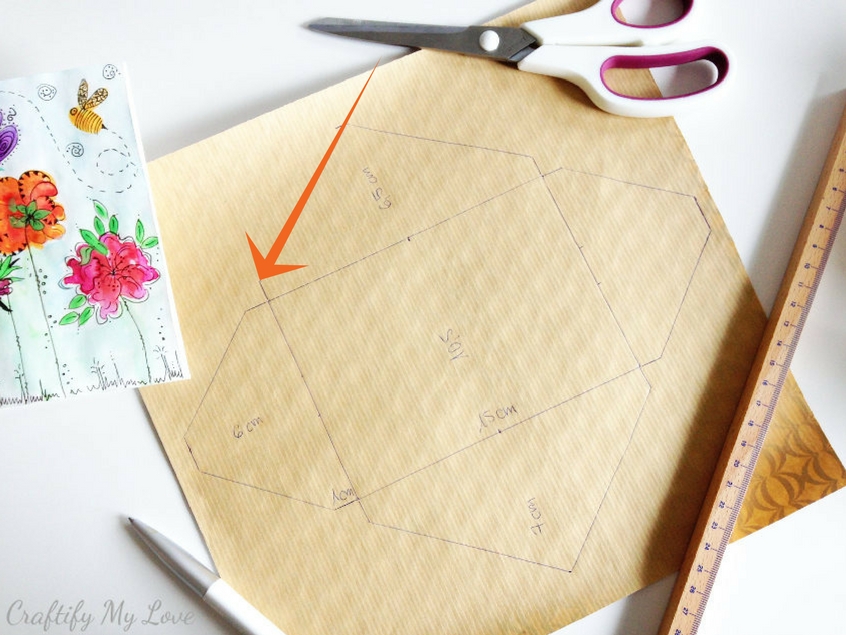 Fold the top, bottom and side flaps. Next, you'll unfold all but the lower flap again.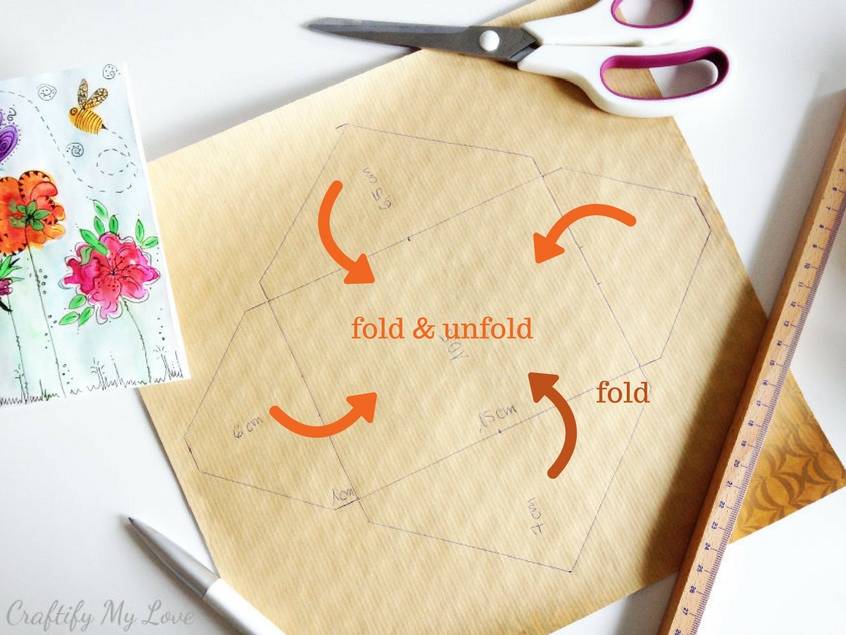 Step 4 – Assembly of your DIY envelope
Apply glue to the lower edges of both side flaps.
Press down firmly on the (previously upward folded) lower flap.
Make sure you didn't get any glue on the inside, so your envelope won't stick together.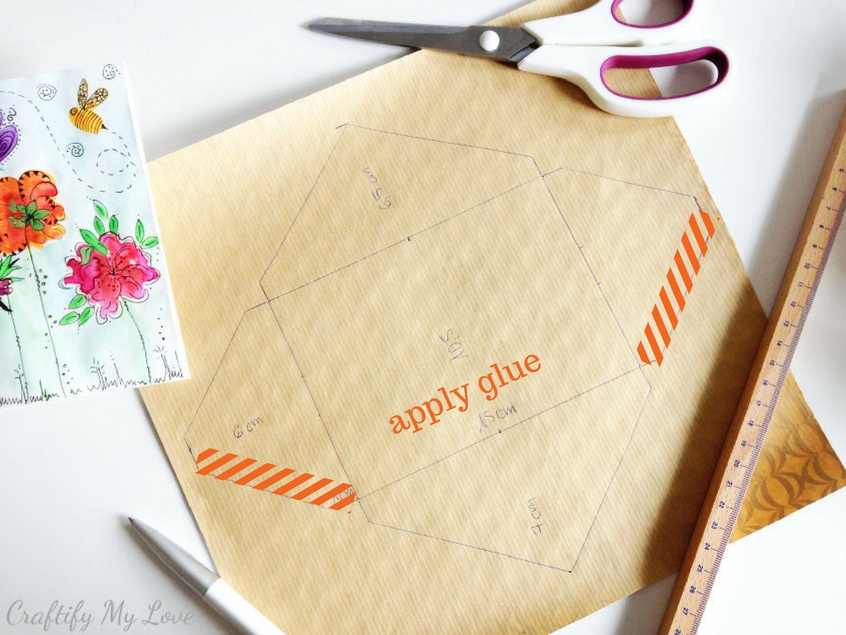 Step 5 – Make use of your DIY envelope
Related: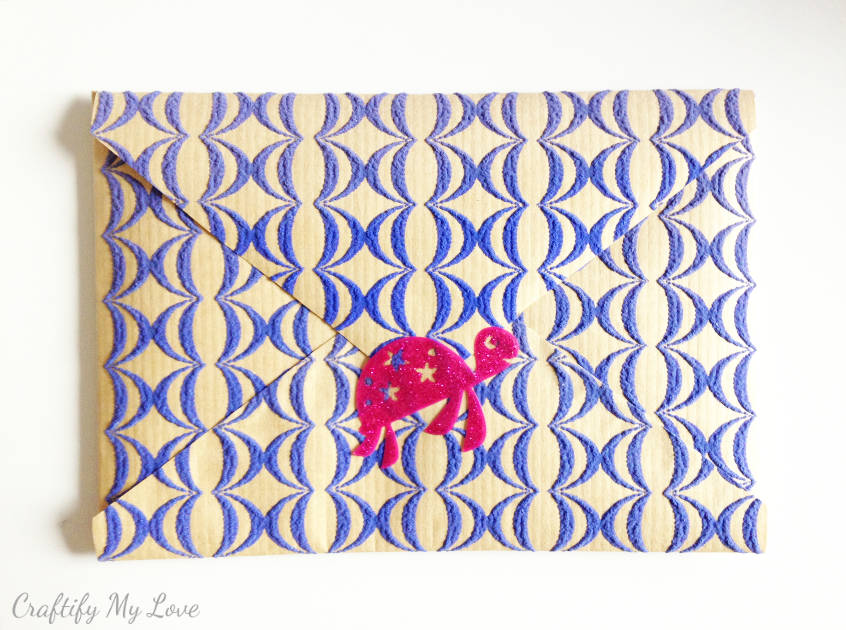 Who will receive your next handwritten card?
Tell me in the comments…I am sure the recipient of your lovely card will be happy as can be. I mean, come on!
You invested your time and creativity to surprise a loved one!
Love,

Learn how to make your own DIY watercolor card now, too.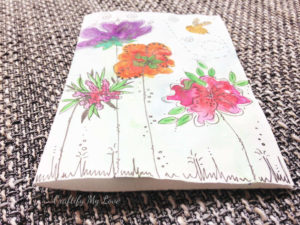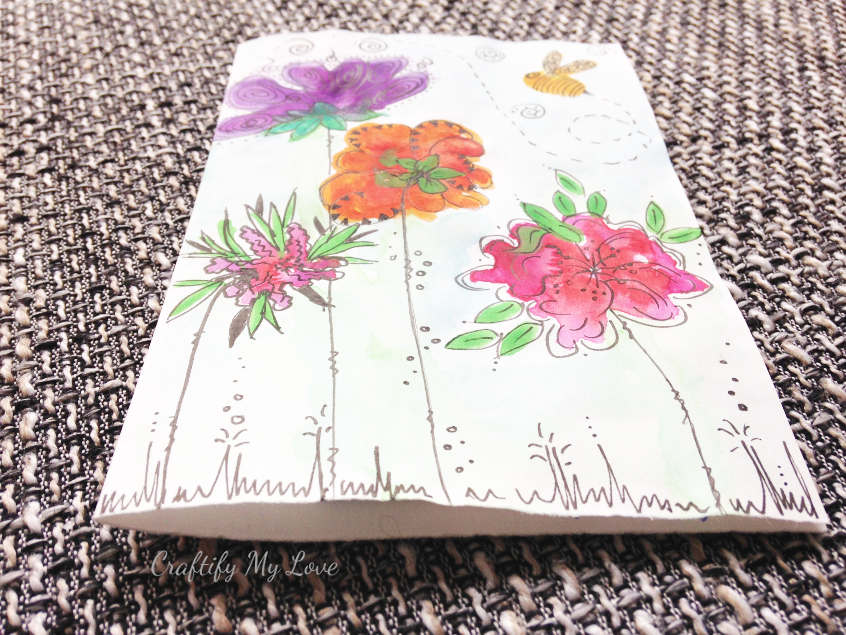 Recycling Craft: Mini Envelope & Card from Handlettering Practice Sheets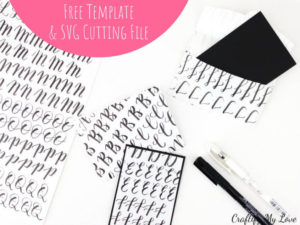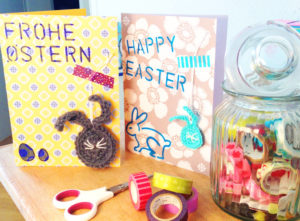 Floral Card for Multi Purposes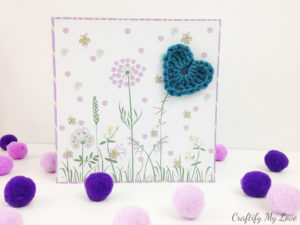 Or print this lovely Birthday Card by my friend Pam from P.S. I Love You Crafts.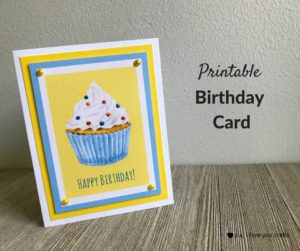 How to Wrap a Gift + Tips on Bow-Making, Gift Tags & Supply Storage