Wohooooo! Can you tell that I am super excited about this post of 50+ DIY Christmas Ideas? As you know, DIY-ing is my favorite pastime. Right next to keeping my eye on the lookout for new craft ideas. Usually, I collect all those inspirational projects (I'd love to recreate one day) on Pinterest (see for yourself!). But today I am saving a ton here in this post.
Carefully curated collections like this one, help me (and hopefully you, too) to see a big variety of DIY Christmas projects & make a basic crafty plan for the upcoming weeks. And this basic plan will be fine-tuned with little additions here and there we both, you and me, will be able to find during this blog hop the next few weeks.
I have teamed up with 50 plus talented bloggers (my friend Shirley being the mastermind & organizational talent of this wonderful group) to bring you hundreds of new ideas for the holiday season! Scroll down to meet the team and see our 12 Days of Christmas event topics along with free printable calendars with the dates you can expect more ideas throughout the holiday season!
Now, without further ado, let's be kicking off the 4th Annual 12 Days of Christmas event with a collection of the most popular 50+ DIY Christmas Ideas from 50 plus bloggers!
Meet the Creators of 50+ DIY Christmas Ideas
---
A Fresh Start On A Budget~A Princess And Her Pirates~A Wonderful Thought~Across The Blvd.
Adventures Of A DIY Mom~An Alli Event~Blowing Away Out West~Charleston Crafted~Chef Sarah Elizabeth~
Christmas Tree Lane~Cookies, Coffee and Crafts~Cooking with Carlee~Craftify My Love
Create and Babble~Creative Cynchronicity~Creative Ramblings~Dazzle While Frazzled
DIY 180~DIY Adulation~DIY Party Mom~Domestic Deadline~Domestically Creative~Of Faeries & Fauna~
Farm Girl Reformed~From House To Home~Glitter On A Dime~Grandma's House DIY~Happily Ever After
Intelligent Domestications~Northern Feeling~Little Vintage Cottage~Kristi Trimmer
My Family Thyme~My Pinterventures~North Country Nest~Our Crafty Mom~Polka Dot Poplars
Purple Hues & Me~Raggedy Bits~Sew Crafty Crochet~Shoppe No. 5~Sparkle Living~Super Mom No Cape
That Fit Fam~The Aspiring Home~The Inspiration Vault~The Interior Frugalista~The Latina Next Door
The Moments At Home~This Autoimmune Life~Through My Front Porch~Tikkido
Weekend Craft~What Meegan Makes~
---
50 plus Creative Christmas Crafts, Games, and Recipes to Recreate
DIY Vintage Farmhouse Style Baking Tin Ornaments @Northern Feeling
Dollar Tree Christmas Candleholders @The Latina Next Door
Vintage Button Snowman Christmas Tags @Raggedy Bits
Magical Snowflake Candle Holders (Free Template) @Craftify My Love
Wire Angel Ornaments @Adventures Of A DIY Mom
DIY 'Knit' Christmas Ornaments @Domestic Deadline
Prairie Point Star Ornament @Supermom No Cape
No Sew Quilted Ornament @This Autoimmune Life
Rustic Entryway Holiday Home Tour @North Country Nest
Christmas Ornament Pallet Sign @Creative Ramblings
Winter Snowflake Wreath From Puzzle Pieces @Dazzle While Frazzled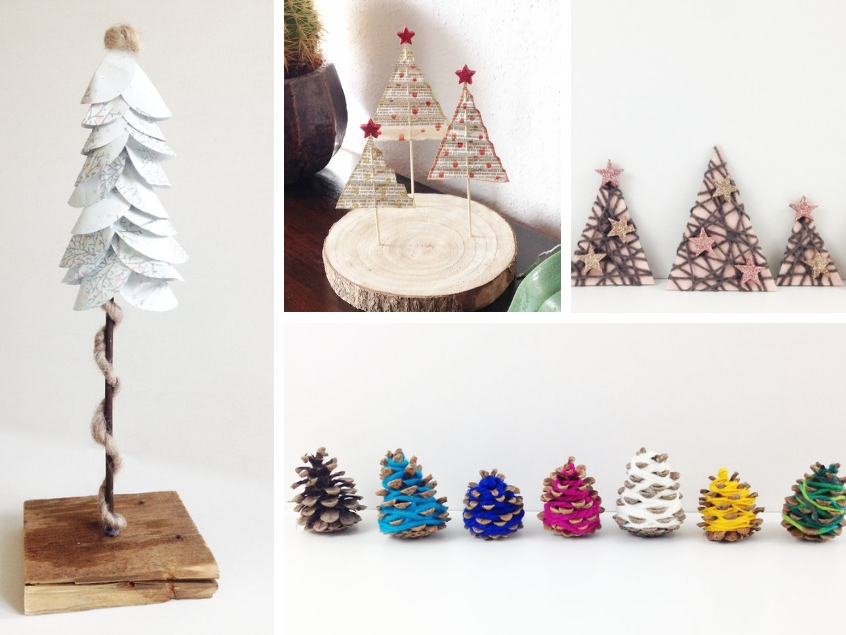 Recycled Wrapping Paper Christmas Trees@Craftify My Love
Christmas Trees from Vintage Books @Craftify My Love
Mixed-Media Christmas Trees @Craftify My Love
Pine Cone Christmas Trees @Craftify My Love
Poinsettia Tree Skirt @Purple Hues & Me
The Best Gingerbread House Recipe @Tikkido
DIY Star Garland @Faeries & Fauna
Candy Cane Christmas Centerpiece @From House To Home
Buffalo Check Christmas Tree @Weekend Craft
Cozy Christmas Tablescape @Our Crafty Mom
Crochet & Cross Stitch Snowman Pillow @The Inspiration Vault
How To Create A Hot Cocoa Bar @My Family Thyme
Hand Painted Christmas Tree Sign @Domestically Creative
The Reindeer Antler Game @Intelligent Domestications
Gift Passing Game @Polka Dot Poplars
Free Printable Christmas Scattergories Game @DIY Adulation
Christmas Party Group Game @Blowing Away Out West
Christmas Movie Trivia Quiz @Creative Cynchronicity
Dear Santa Letter Free Printable @An Alli Event
Crochet Reindeer Christmas Scarf @Sew Crafty Crochet
Recycled Little Golden Book Ornaments @Little Cottage Living
North Pole Christmas Table for Kids @Cookies, Coffee & Crafts
Holiday Gift Wrap On A Budget (Free Printable Gift Tags) @Happily Ever After
Layered Ribbon Trees @Sparkle Living
DIY Nativity Shadowboxes @A Princess and Her Pirates
Farmhouse Christmas Tree Ornament with Mod Podge @Grandma's House DIY
Ganache Hot Cocoa @Chef Sarah Elizabeth
Peppermint Cupcakes In A Jar Gift @Through My Front Porch
White Chocolate Glaze Gingerbread Biscotti @Christmas Tree Lane
German Gingerbread Cookies @Cooking With Carlee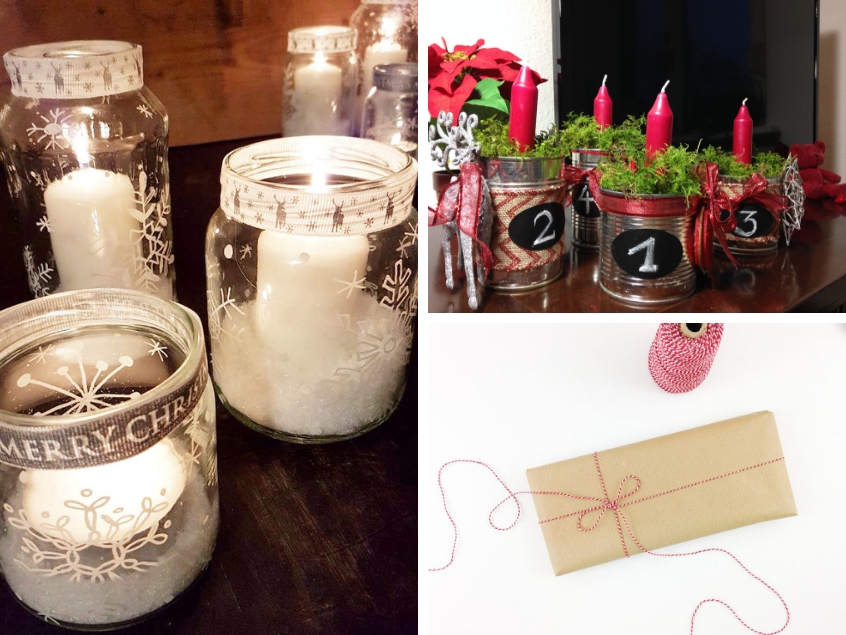 Upcycled Jam&Pickles Jars Candle Lights @Craftify My Love
Recycled Tin Cans Advent Wreath @Craftify My Love
How To Wrap A Gift, Tie A Bow, & DIY A Gift Tag @Craftify My Love
How To Make A Simple Christmas Bow @The Aspiring Home
Nine Free Holiday Printables @Farm Girl Reformed
A Coastal Christmas Tree @Charleston Crafted
How To Fill Outdoor Planters for The Holidays @Interior Frugalista
Make A Gingerbread Man From A Clay Pot @Shoppe No. 5
DIY Glitter Christmas Ornaments @Create & Babble
DIY Spray Painted Christmas Pillows @A Wonderful Thought
Under $3 DIY Flocked Christmas Tree @Meegan Makes
Santa Shell Ornament @Across The Blvd.
Baking Soda Gingerbread Ornaments @My Pinterventures
A Simple Elf Breakfast @Glitter On A Dime
DIY Photo Holder Gift Made By Kids for Grandparents @The Moments At Home
Non Candy Stocking Stuffers @That Fit Fam
---
Get Organized, So You Don't Miss Out On The Fun
Print our Free Calendars below and stick them on your refrigerator! You will have the publication dates and topics with tons of DIY Ideas!
Visit all 12 Days of the 2018 12 Days of Christmas Ideas event with 50 Plus bloggers!
Click HERE to print November Calendar
Click HERE to print the December Calendar.
Save The List For Future Years To Come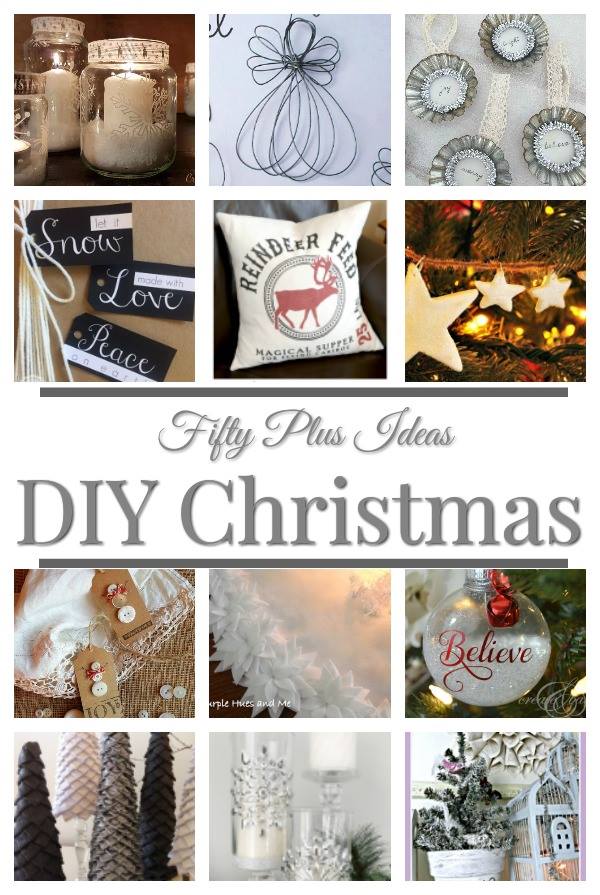 What do you say? I didn't promise too much, right? It's a wonderfully curated list and my friends are all super talented.
Tell me, which craft – although I think I should rather use the plural, so – crafts will you be recreating?
Related:
Love,

PS: Don't forget to PIN this to Pinterest.