Today I made a bunch of these darling wooden flower pegs. Originally I planned to only use them for my new bent wire memo board.
But it turned out there are so many things you can decorate with these. You'll find an inspiring list at the end of this post!
This is one of my easiest tutorials ever. Ok, there are two that can even beat this one: It's how to make a butterfly antennae headband and these adorable recycled glass bottle vases.
Sometimes it's the simple things in life, that gives you the most joy!
Make sure to make it to the end of this post as I have put together a cute little free printable for you!
Supplies To Make Flower Pegs
This post contains affiliate links. That means if you make a purchase through these links, I may receive a small commission at no extra cost to you! You can click here to read my full disclosure.
Only three things on the list! So it's also a frugal craft 😉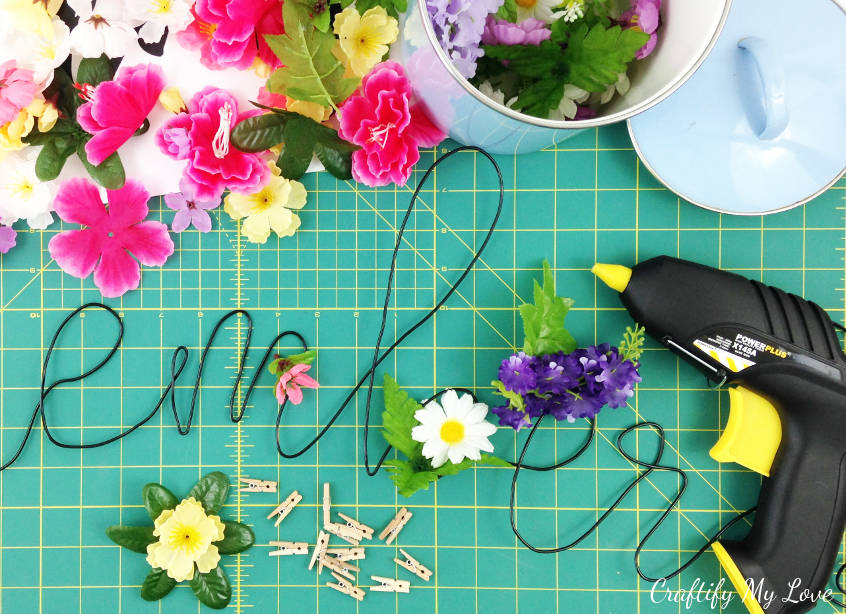 Silk Flowers (I think silk flowers are best bought at your local dollar store)
Mini Wooden Pegs (I found this amazing combo of a jute twine and wooden pegs. You could simply span the twine and hang your latest family photos from it, using your DIY flower pegs.)
Hot Glue Gun and Glue Sticks (that is my cordless hot glue gun I really like)
I bought $14 worth of silk flowers at my local dollar store this spring. I used them initially to make my "be happy" cardboard cut-out sign and still have a ton left. I had a lot of fun working with the left-overs ever since…
Crafts Projects Using Silk Flowers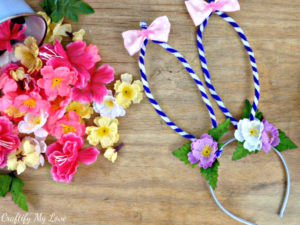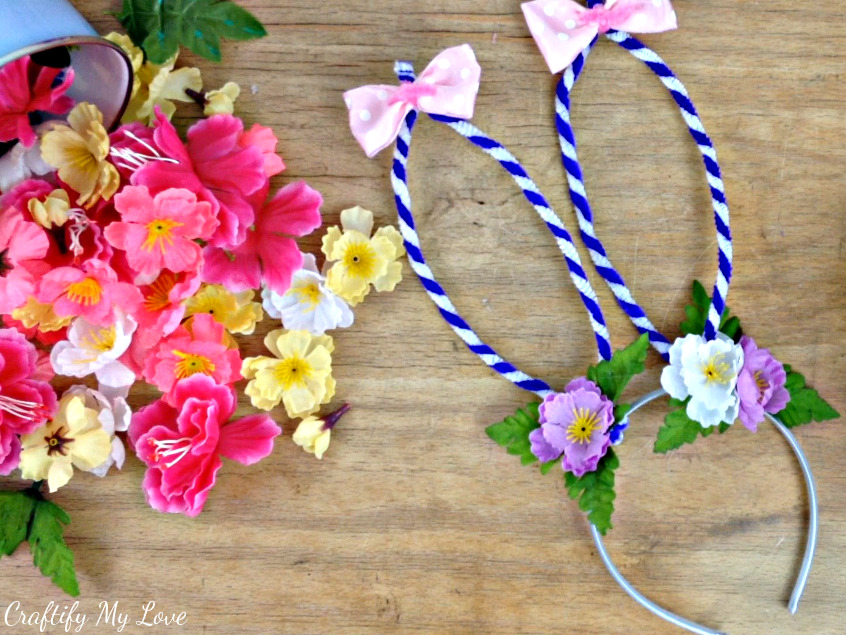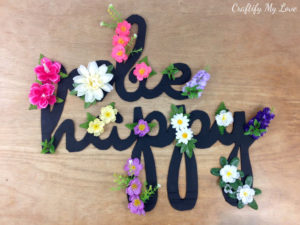 More inspiration to use up those gazillion blossoms to come…promise!
How to make Wooden Flower Pegs
This is a project suitable for absolute beginners! Read along and make yourself some nice flower pegs you can use for a quadrillion purposes. You'll need 10 minutes tops for a hand full of those beauties.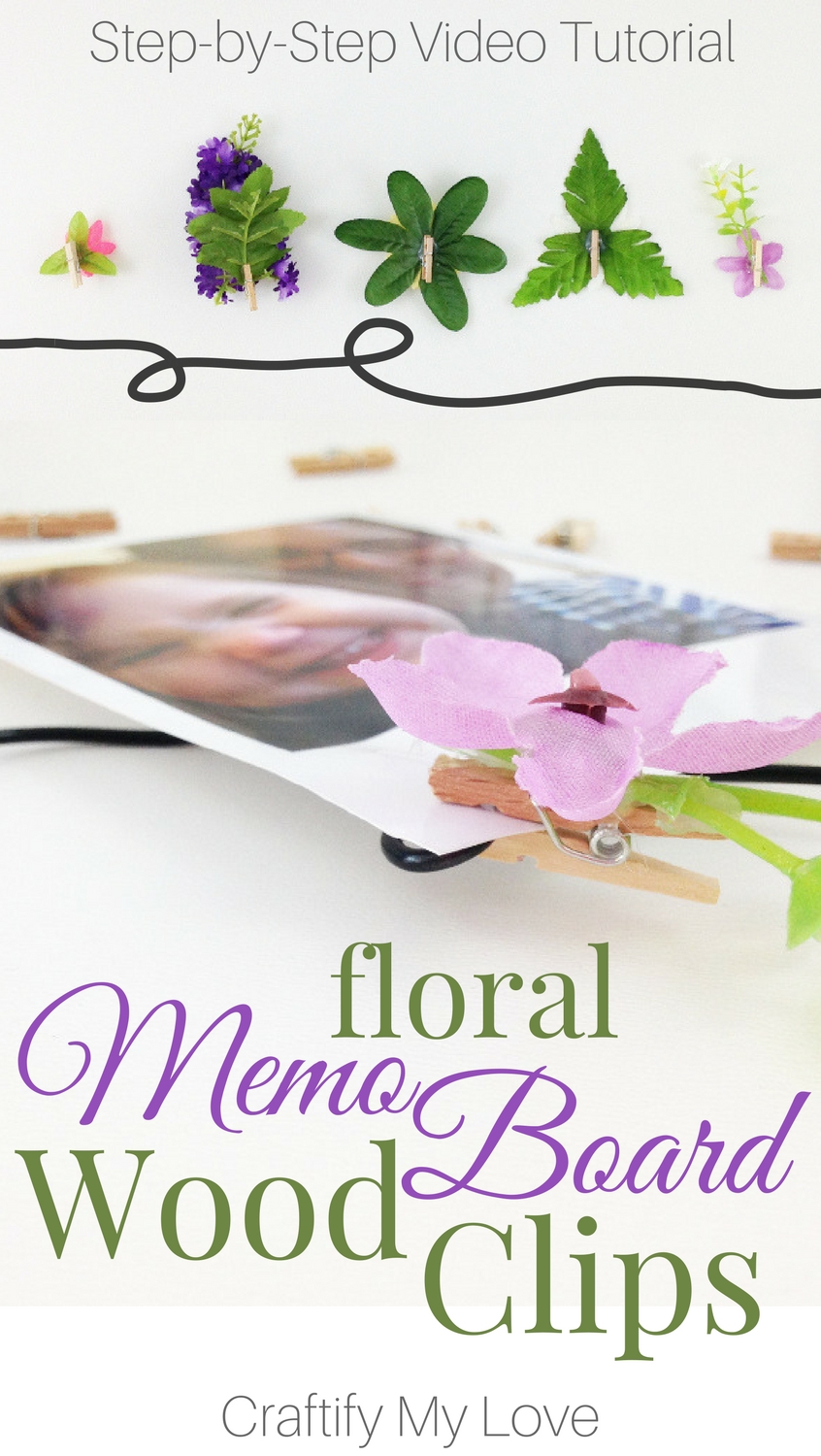 Step 1 – Pick a Silk Flower
You have two options:
Either pick a flower that is ready to go, or
glue several pieces (flowers, leaves) together, like I did in the following picture.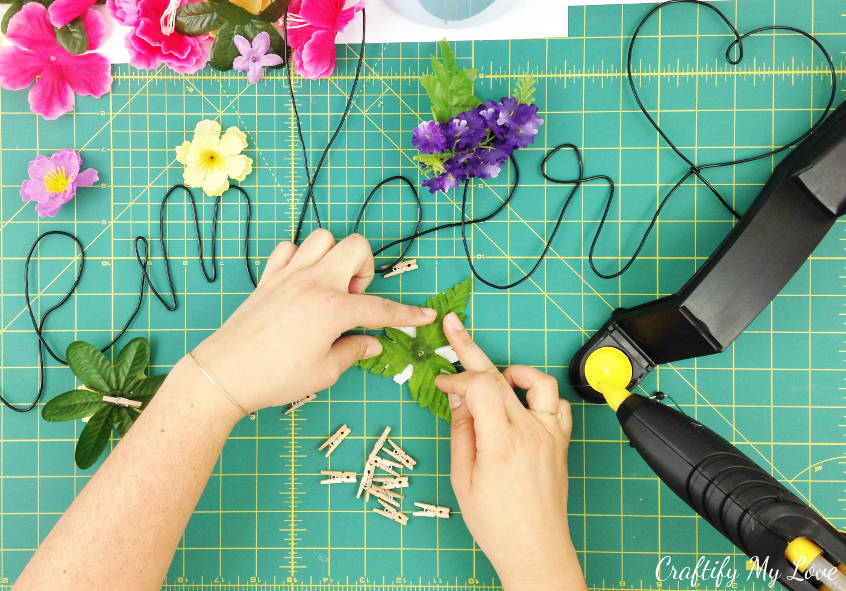 Step 2 – Add Wooden Clothespin
Grab a mini wooden peg and add hot glue to one side. Please, pay attention to not burn your fingers. The pegs are super tiny and the hot glue is super hot!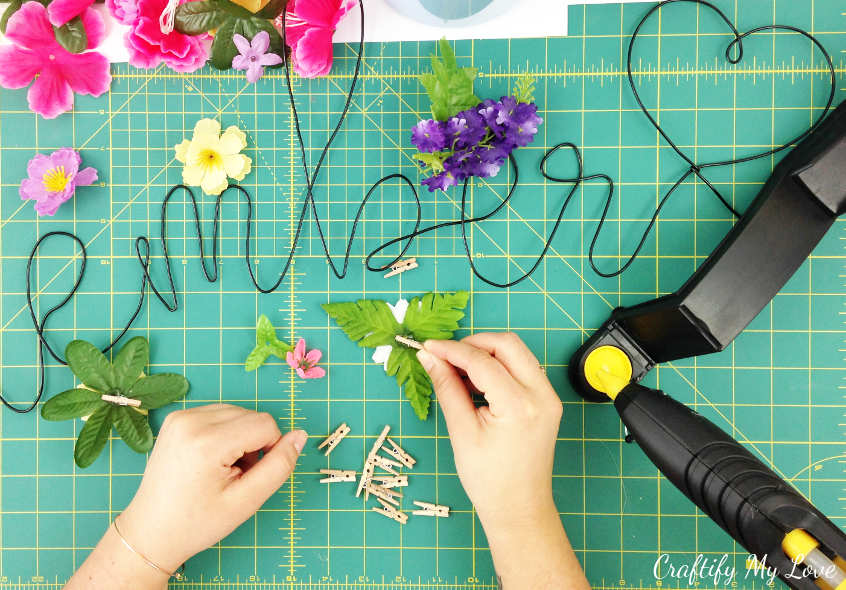 Give it a couple of minutes to dry.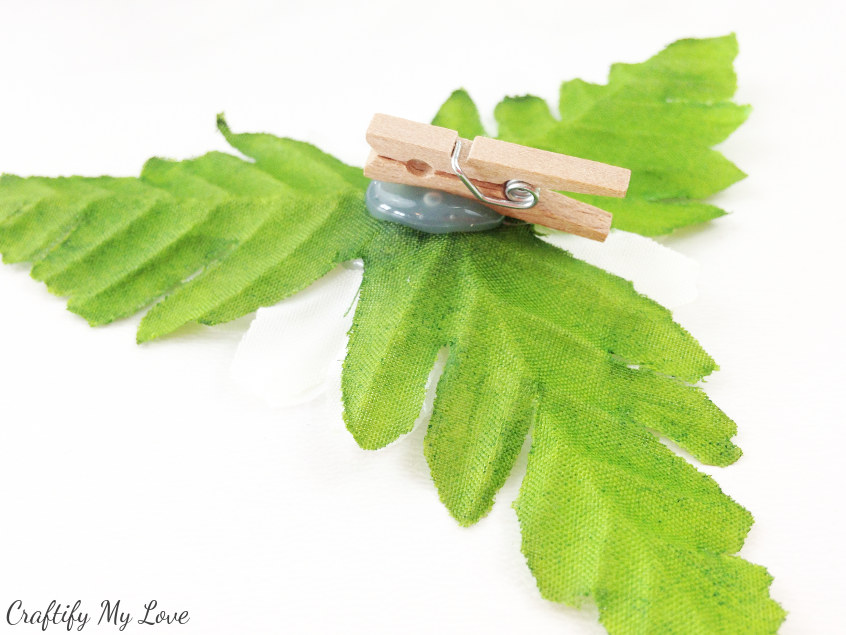 Don't they look pretty, all in a row? Even showing you their behinds 😉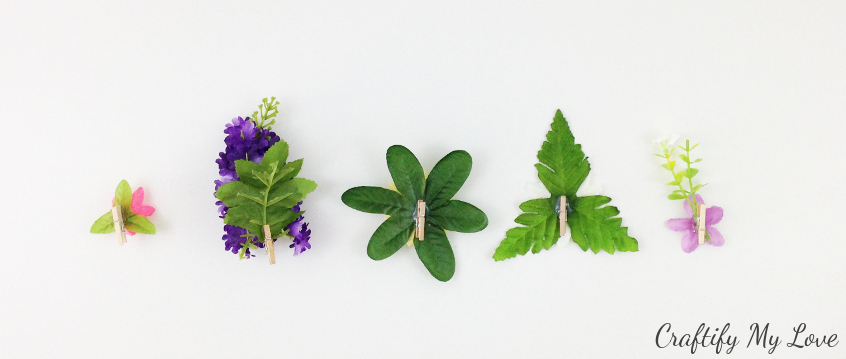 Step 3 – Start Decorating
And you're done!
Didn't I tell you this was going to be the easiest crafts project you'll be doing in forever?! Click for more of my beginners-projects, or flower crafts here.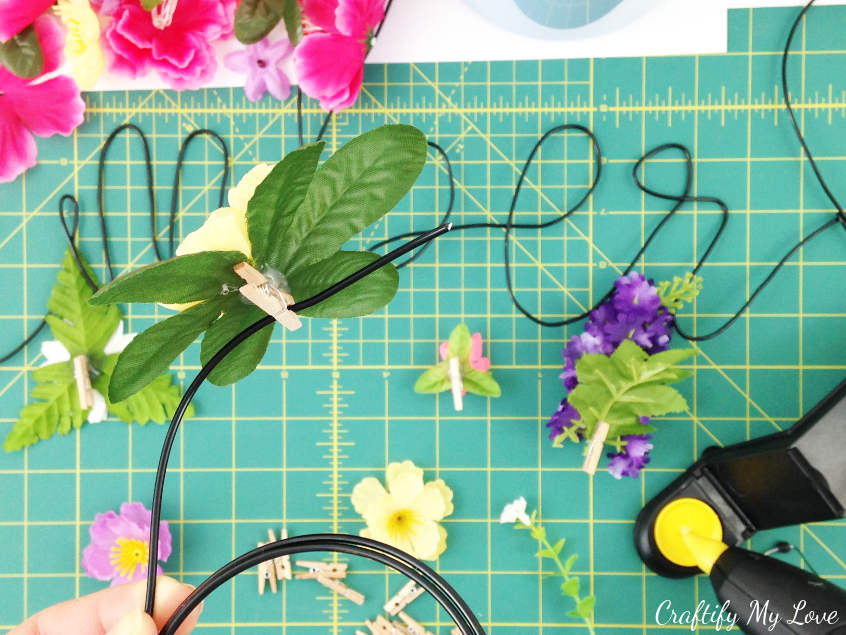 Now, start clipping happily away!
If you like the memo board in the following pic, you can totally make that yourself. Learn how to make a bent wire memo board that reads 'remember'.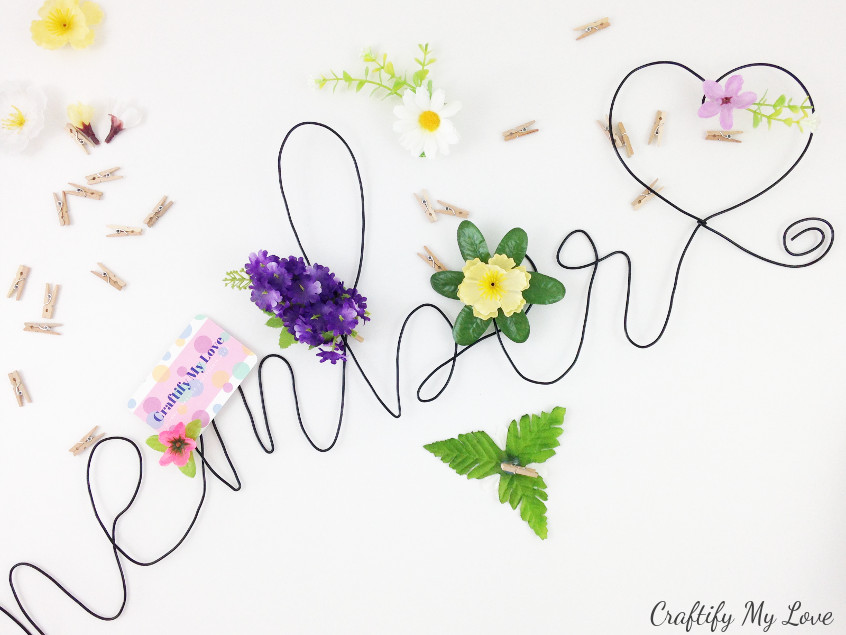 You could use them to fix business cards on your memo board at work. And by that spruce up your office a little…
If you love flowers same as I do, you might also like: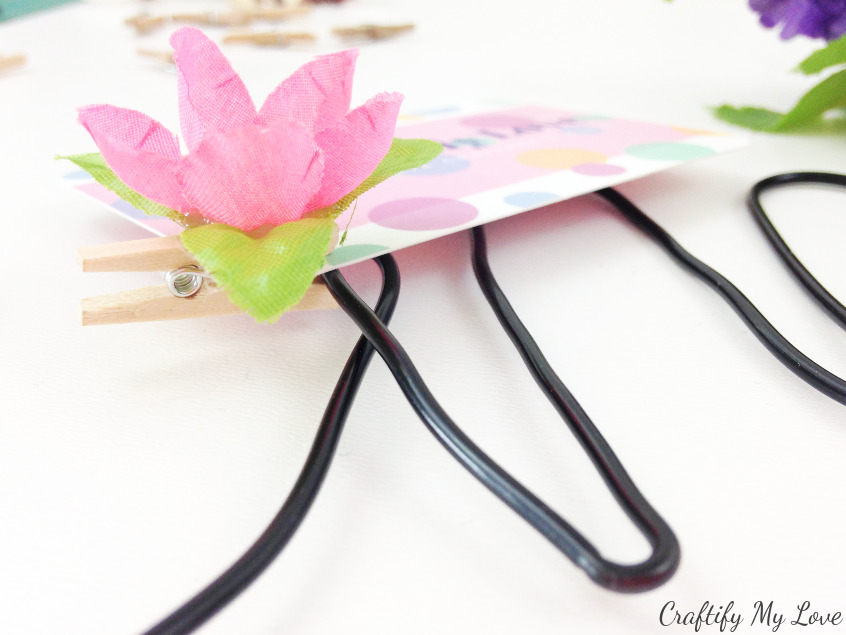 Or add a motivational quote to a place you visit often (say your bathroom mirror or your families command centre).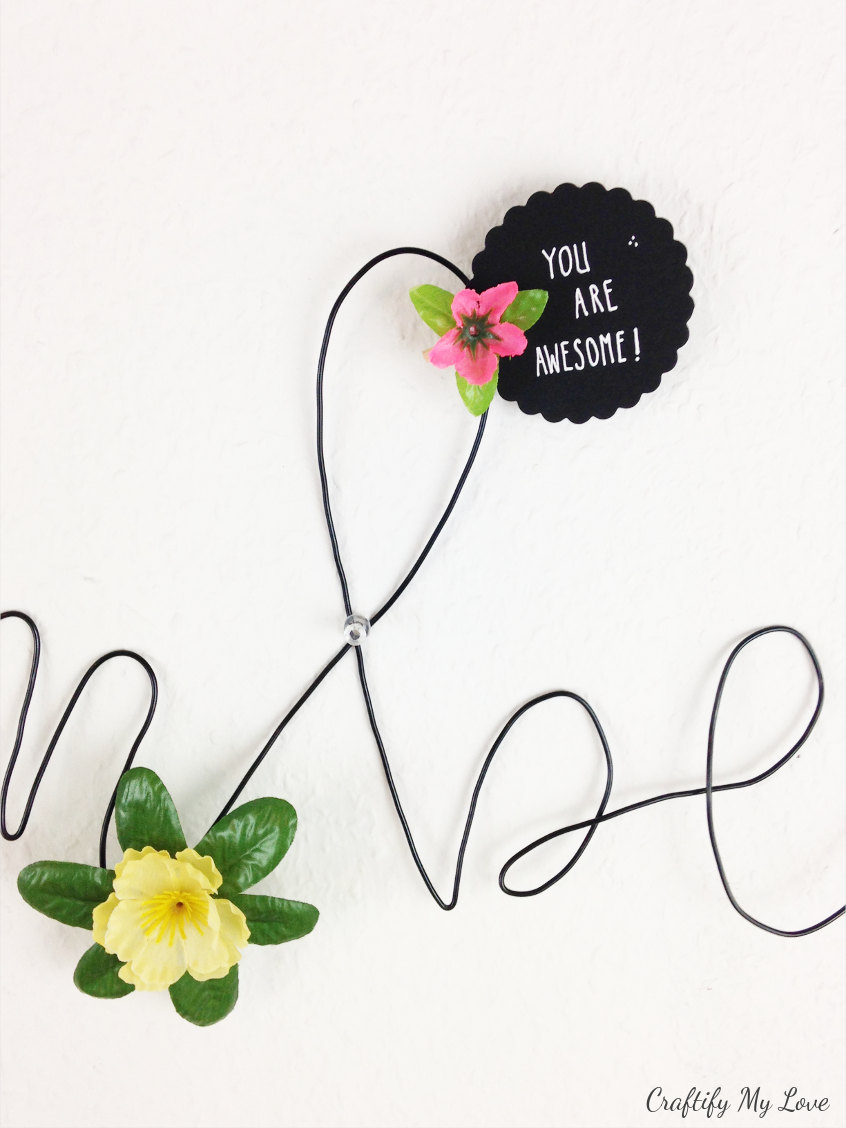 Free Printable "You Are Awesome!"
Just so you know, you can totally grab this FREE Printable over in my Freebie-Collection (it's a thank you for subscribing to my newsletter). I couldn't decide on a frame, so I placed them there all for you to make that final decision. Which do you like best?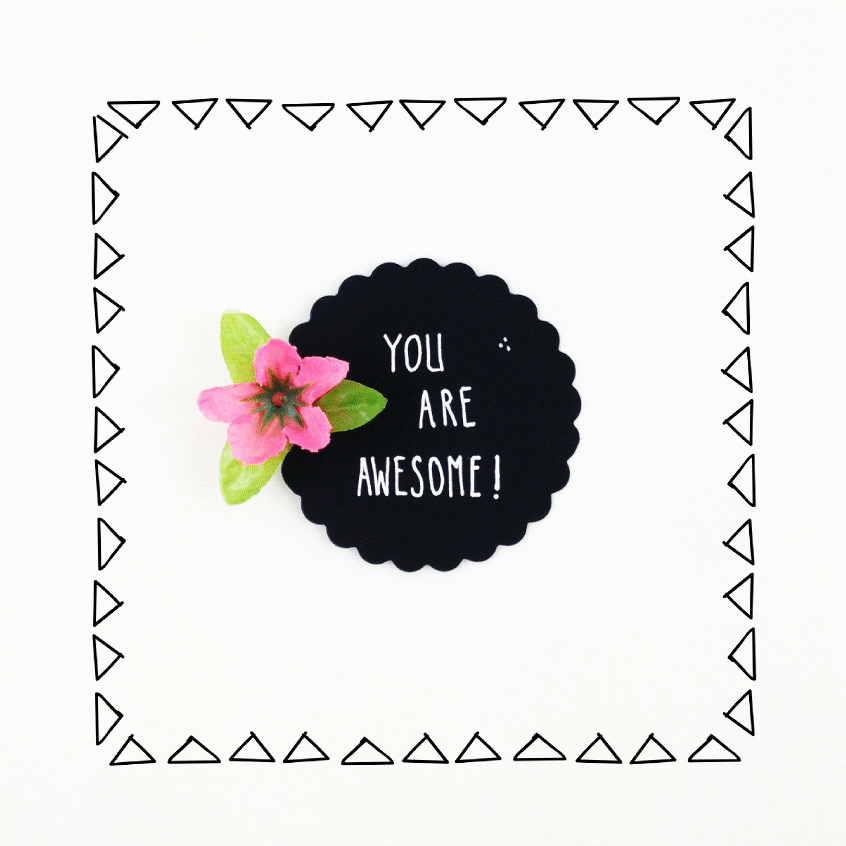 Where Else To Use Your DIY Flower Pegs
Simply be creative and clip them to all and everything.
There are sooooo many options! Here are some ideas to get you started:
Keep scrolling for some visual inspiration, too.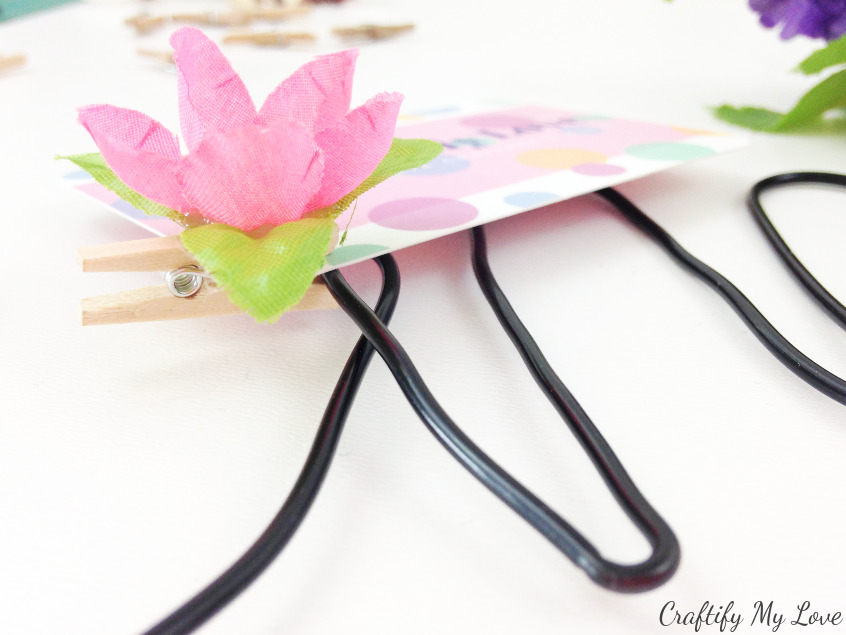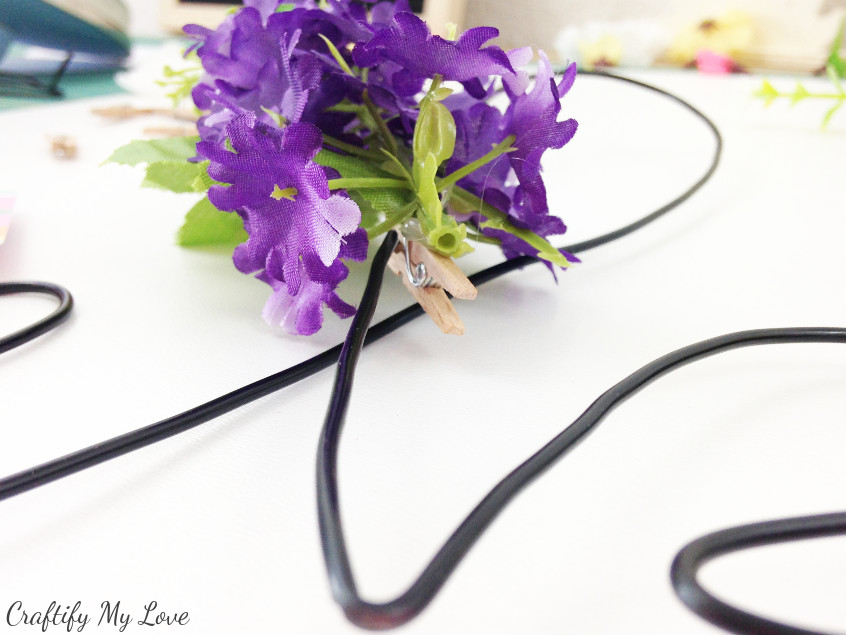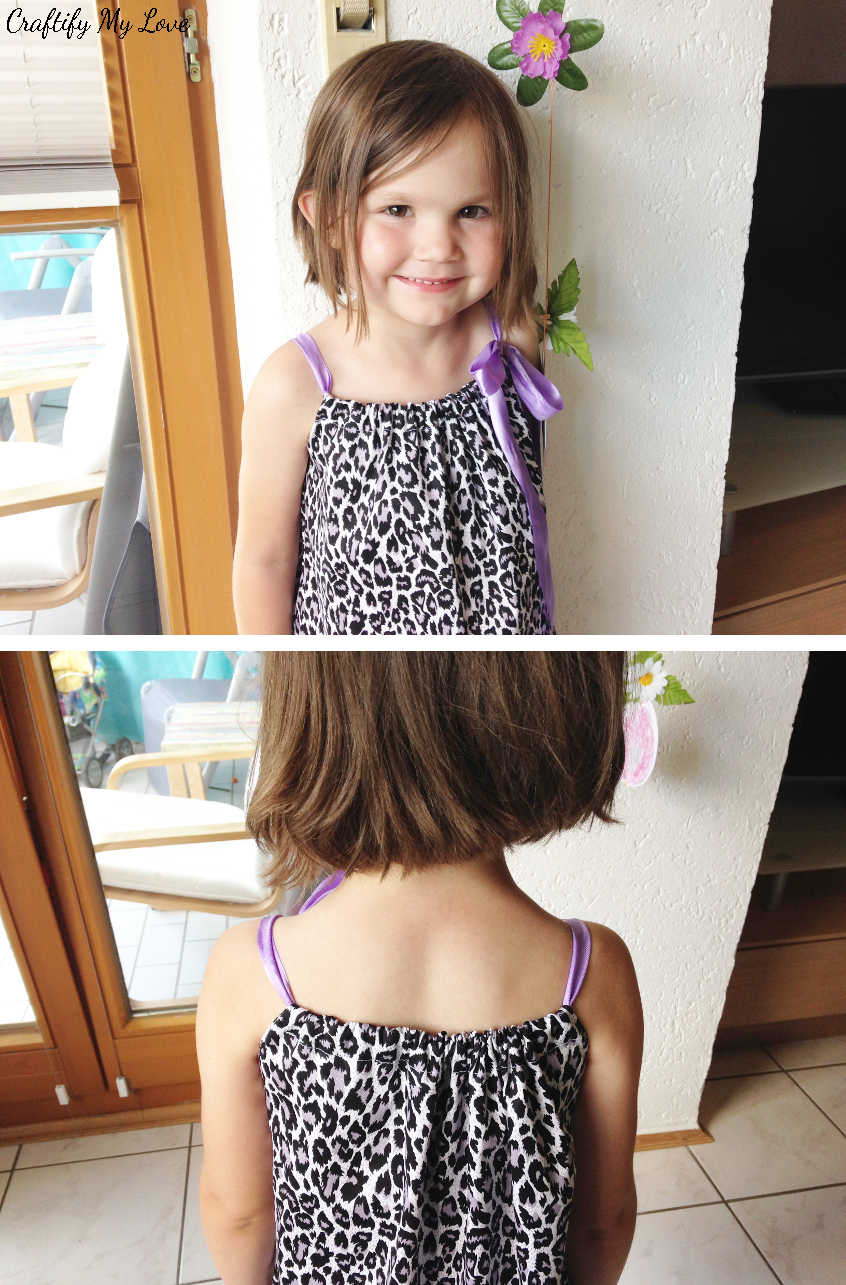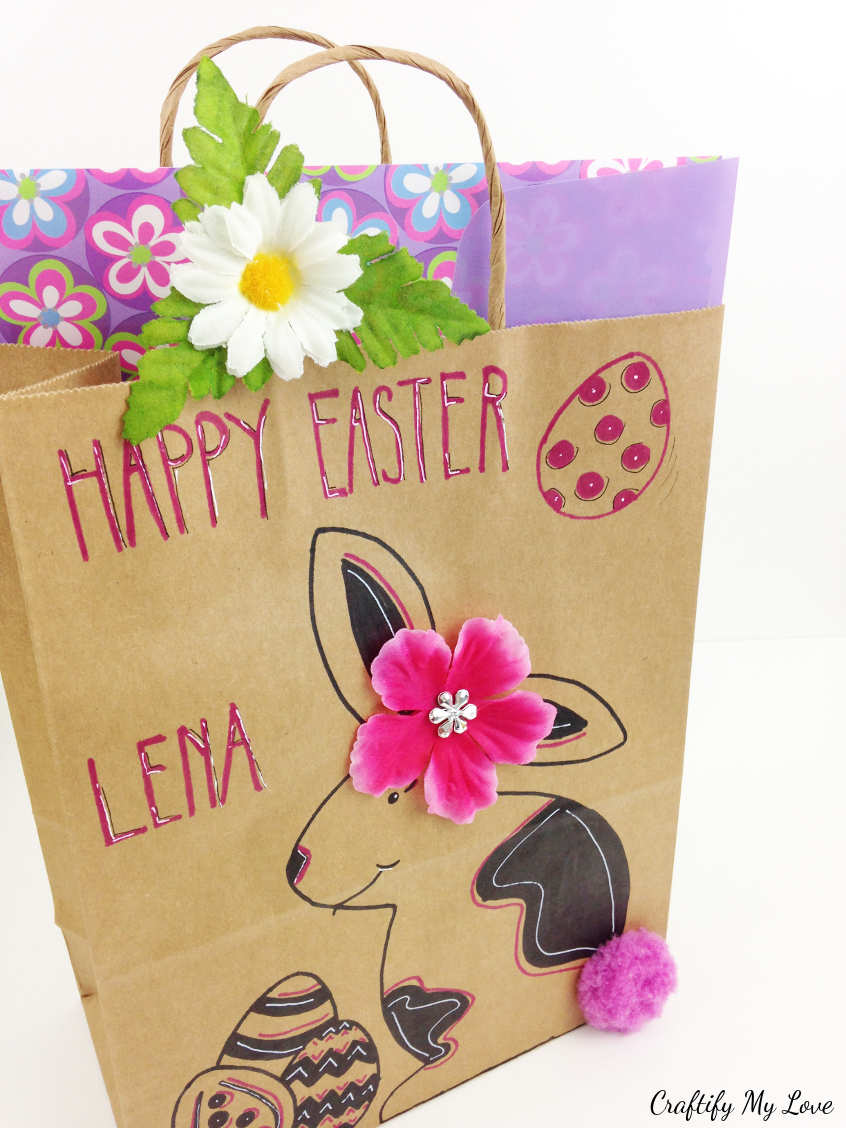 Share with me some of your ideas by sending me photos of your flower pegs new home! I will add them to the inspirational list in this post and give you full credit of course!
Love,

PS: When you're busy right now, PIN this to Pinterest to make it later.