Do you have a little girl who enjoys playing dress-up? Why not make her (or with her) this adorable bunny ears headband today? It's a super easy little crafts project, you'll be enjoying to make together.
But beware: You'll probably be holding your tummies by the time you're done!
Related: Find more Easter Crafts HERE. Click through to learn how to DIY last-minute Easter Gift Bags or rather unusual decoupaged Easter eggs.
Why? Because you'll be giggling away when you'll be wearing these bouncy bunny ears…both child and adult.
And YASSSS! Grown-ups can wear them, too, because there is no rule that forbids people past the age of 4 to wear this darling bunny ears headband.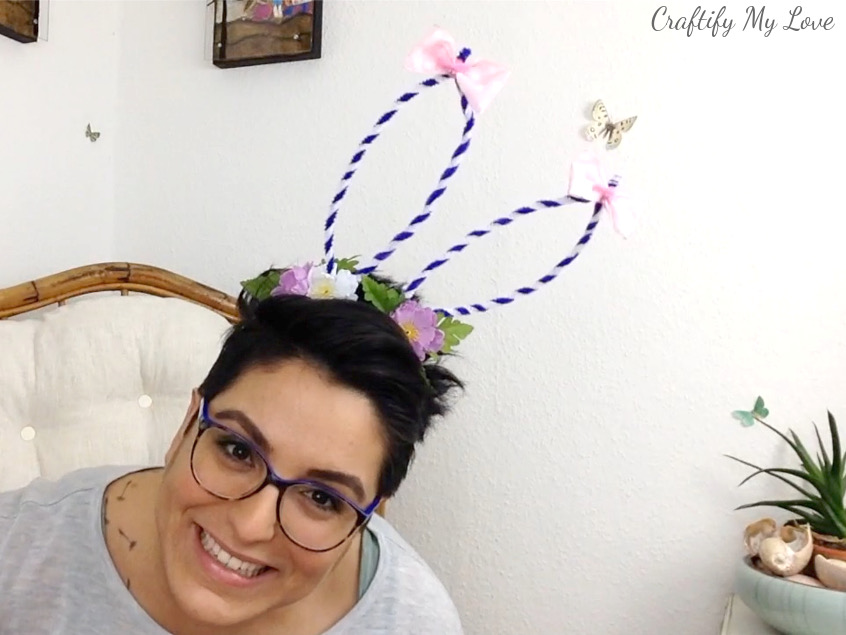 This post contains affiliate links. That means if you make a purchase through these links, I may receive a small commission at no extra cost to you! You can click here to read my full disclosure.
How To Make A Bouncy Bunny Ears Headband
It's super easy, you guys!!!
But, I have a confession to make:
Because I was madly in love with this bunny ears headband from the minute I started working on it, I totally forgot to take pictures *eye roll*. But I did film the process!!!
I tried exporting an image for each step from the video, but I wasn't happy with the quality and I don't want you to have to look at grainy images.
So, please make sure to check out the video tutorial. Don't forget to sign up to my YouTube channel HERE if you are a visual learner.

Video Tutorial: How To Make A Bunny Ears Headband
Related:
Supplies You'll Need To Make Floppy Bunny Ears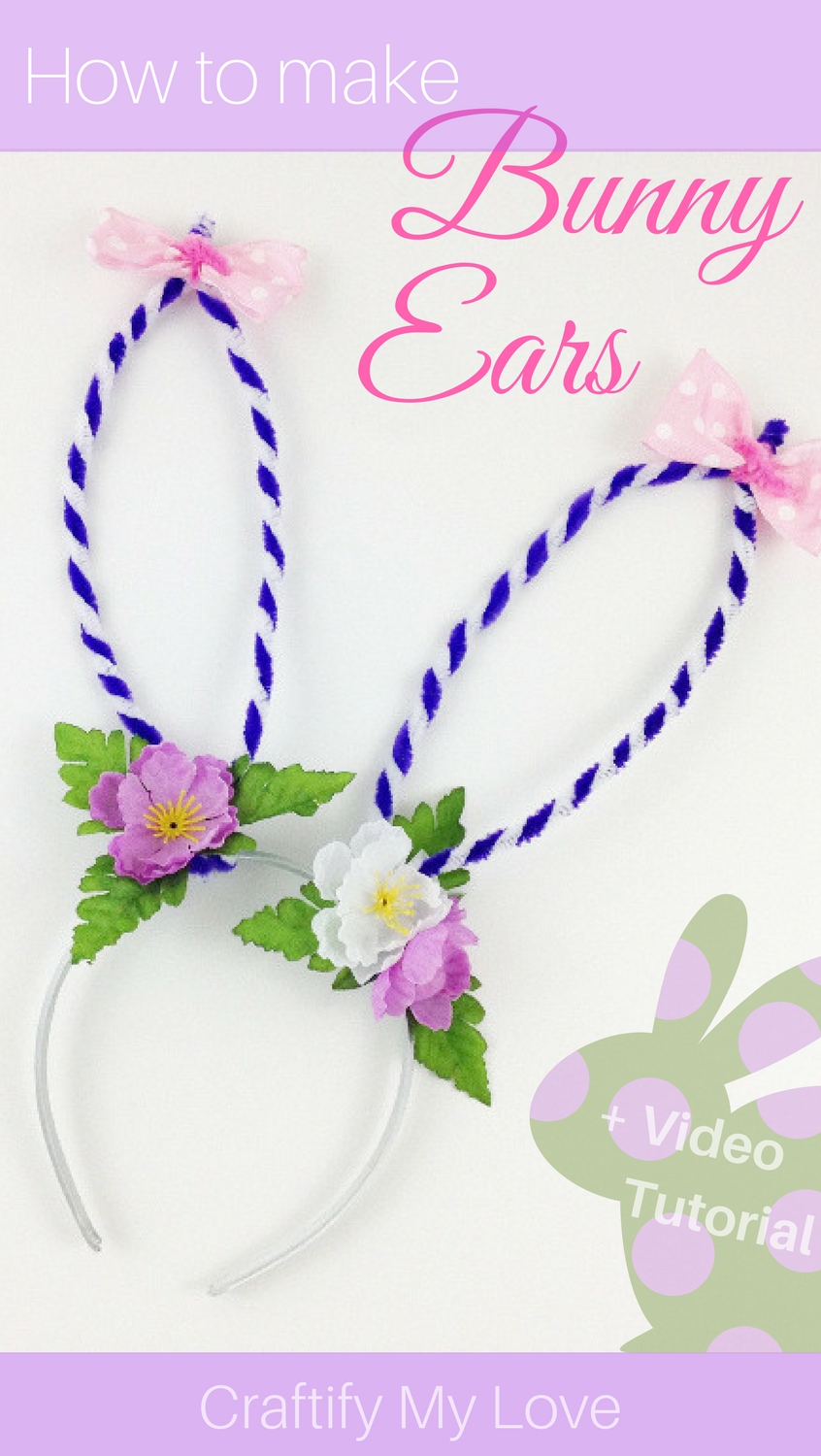 1 – Create The Bunny Ears
Twist two pipe cleaners together. This way the ears will be more sturdy. You want them to be bouncy, but you want them to be staying up, too, right?
I used two contrasting colored pipe cleaners (white & purple) to achieve that fun candy cane look. But you can make them uni as well.
If you have done this four times, continue with step 2.
2 – Combine Bunny Ears with Headband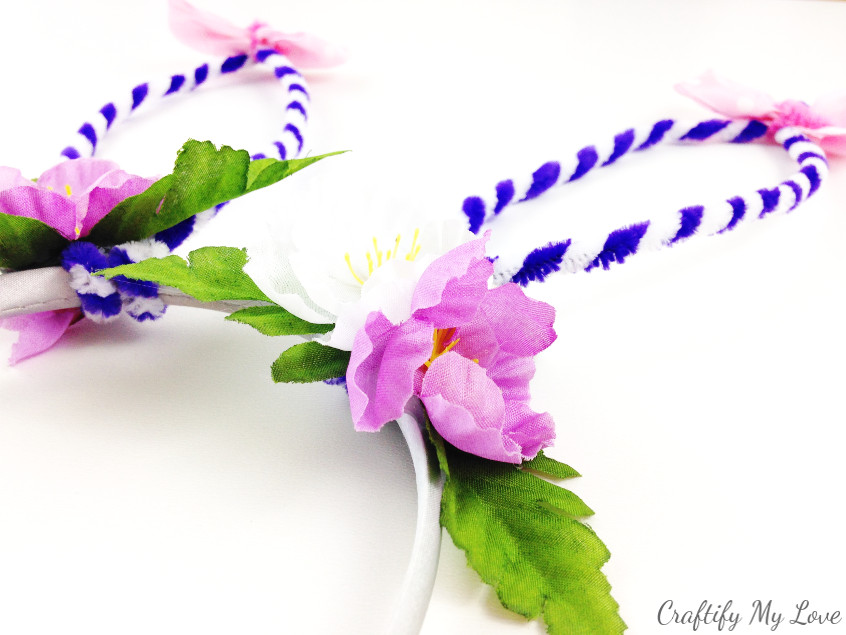 Bend your prepared pipe cleaners around the headband and twist two of them together for more stability.
I recommend you watch how this step is done in the video tutorial. It's super easy to be done, but I have a hard time explaining it with words, lol.
3 – Form Bunny Ears And Add A Little Bow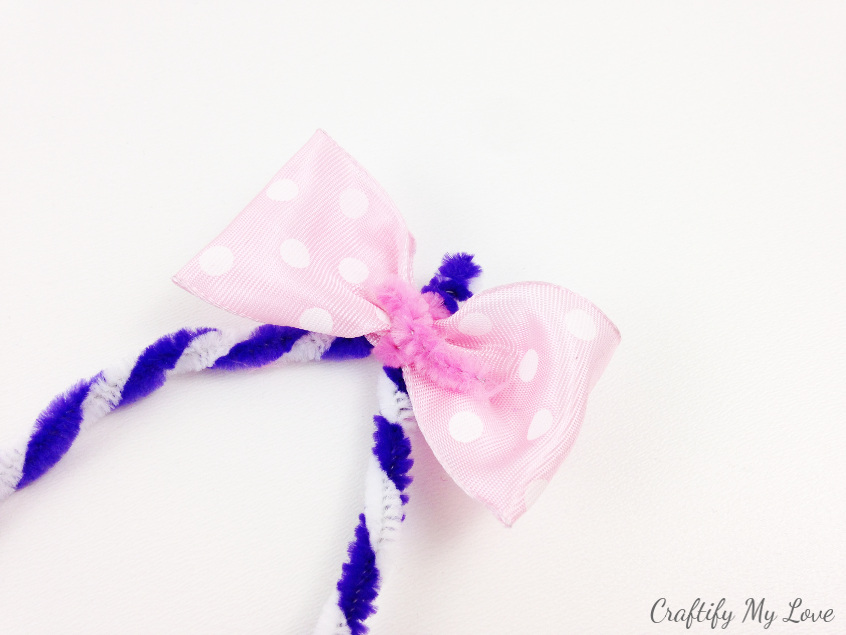 Now, your headband will look as if it has four antennae standing up.
By twisting two pipe cleaners together in the top, you'll achieve the shape of bunny ears. You can bend them a bit, to make them wider.
Using your ribbon you'll be now making two bows. That is if you want your bunny to be a pretty little girl.
Beginners-Tip:
If you want to see how to form a bow in detail, make sure to watch the video HERE. Even I have to think sometimes twice on how to start, even though I've made a lot of bows in my crafty life so far 😉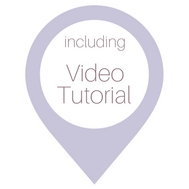 Cut a short piece of pipe cleaner (matching the color of your bow) and bind the bows to the top of each bunny ear.
4 – Hot Gluing Flowers To Your Bunny Ears Headband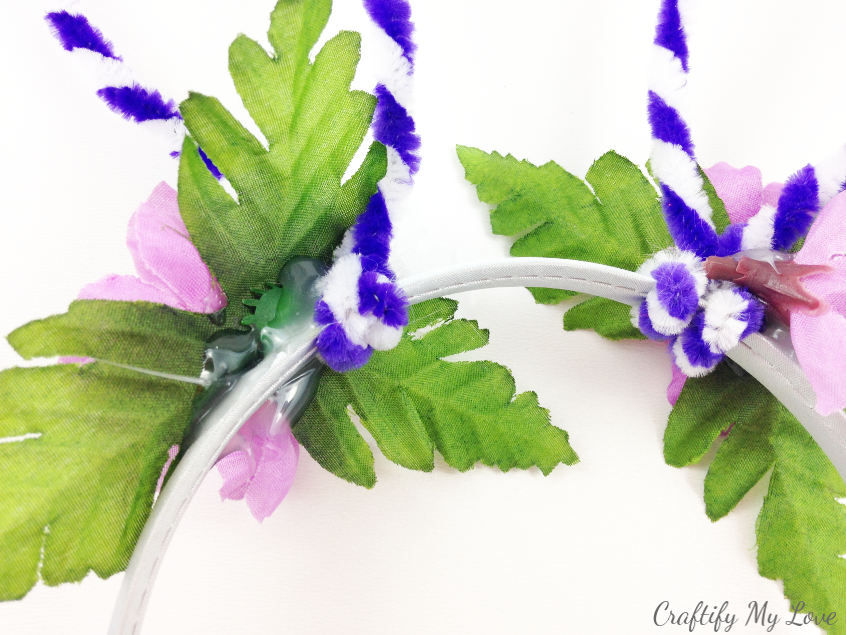 You could leave your hand band as is now. But I thought it was a bit plain. As I had a gazillion silk flowers left from my "be happy" sign, I went ahead and got these beauties out.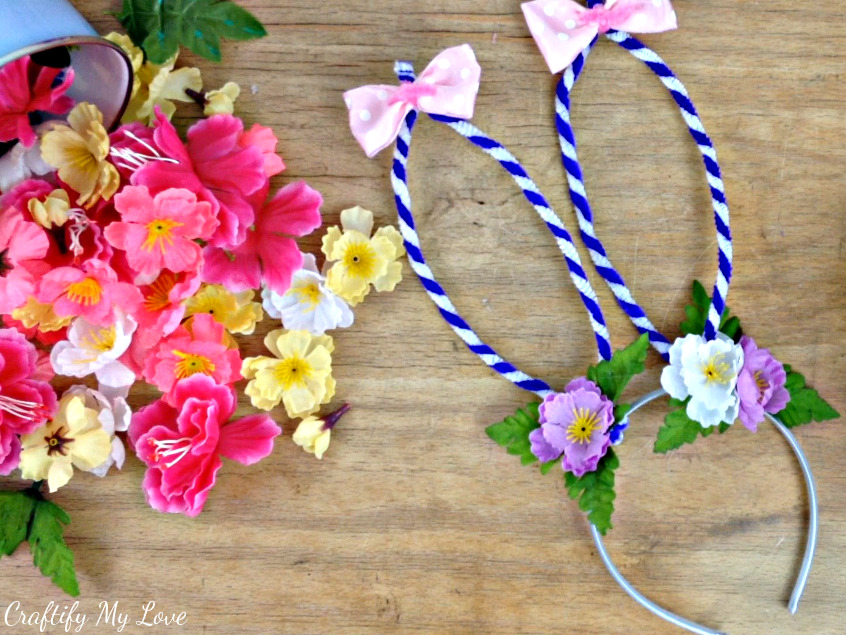 Decide on the flowers you want to use. I recommend an uneven number as this always looks nicer. A little green makes the colors pop, even more, I think, so make sure to find some leaves, too.
Heat up your hot glue gun and glue the flowers and leaves to the base of each bunny ear.
5 – And, you're done!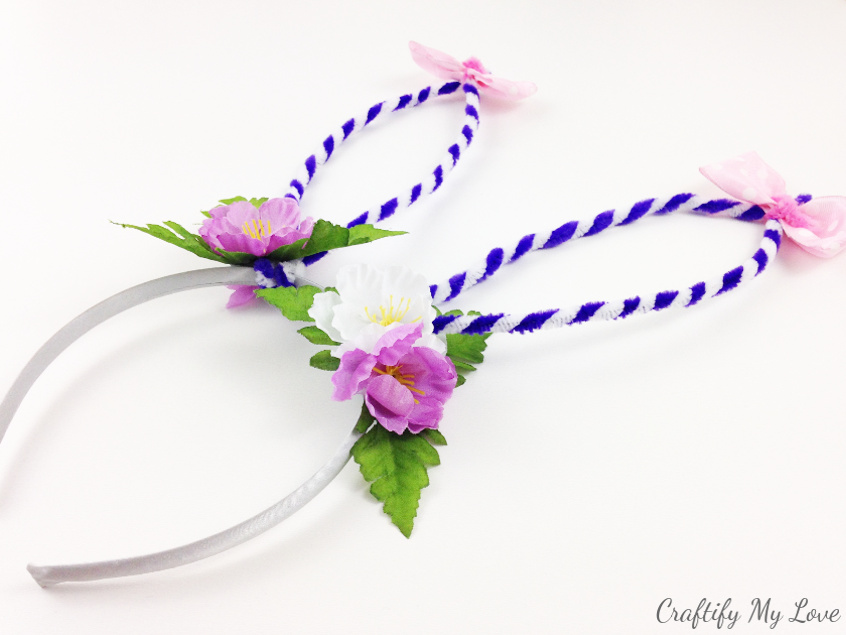 As I mentioned before, I am madly in love with this cute bunny ears headband, and I'll be wearing it myself, for sure!! Would you, too?
For what occasions, you ask?
Maybe when I have a moody day and need a little cheering up? Or someone else needs a little cheering up.
It would be fun to wear them for Halloween at work. I bet some of my colleagues would roll their eyes at me, and some would wish they had their own bunny ears headband, lol.
Most definitely I will wear them as an accessory to the Easter Egg Hunt, that I will be spending with my little god-daughter this year. Thinking of it, I better make sure I have an extra set for her and her older sister at hand, though.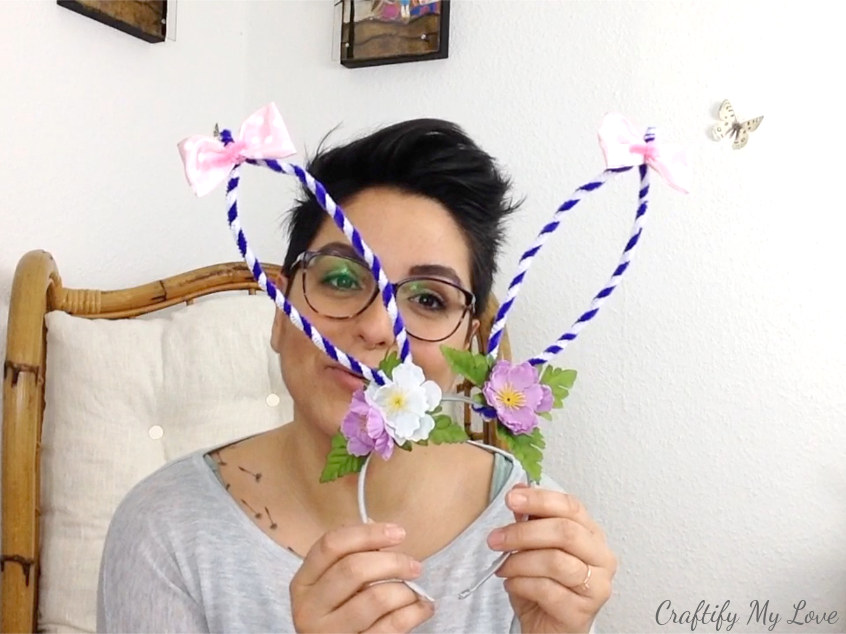 Love,

PS: Would you be brave enough to wear these yourself? Also, make sure to PIN this if you want to make it later.
Other Related Crafts You Might Like
Over on AllFreeHollidayCrafts you'll find a gazillion other interesting Halloween or Easter themed crafts.
Maybe you'll get inspired to do another creative project right away. Whether it be
spring or Easter themed,
silk flowers involved, or
a unique costume idea for Halloween.
Floral BE HAPPY cardboard cut-out sign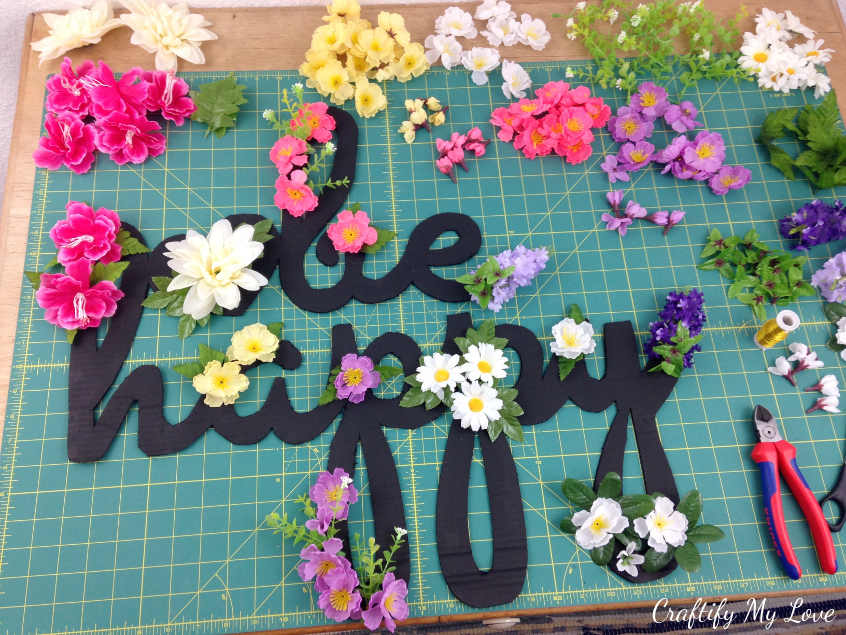 Sparkly Butterfly or Fairy Wings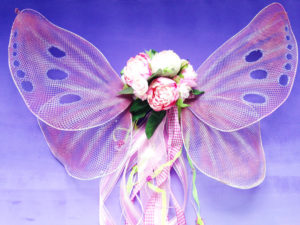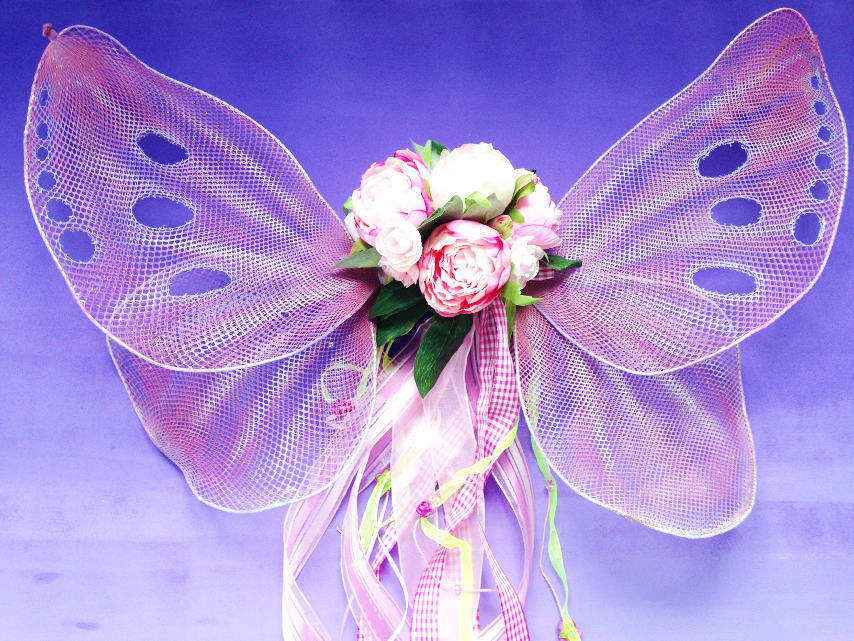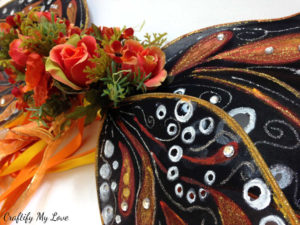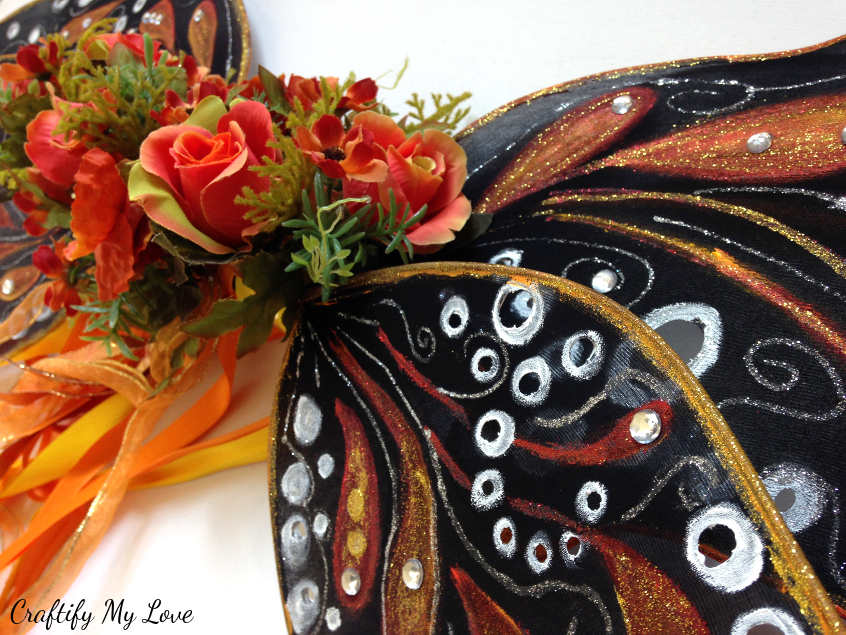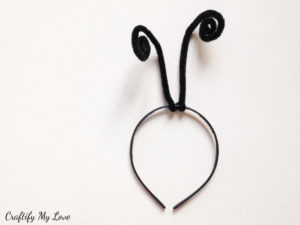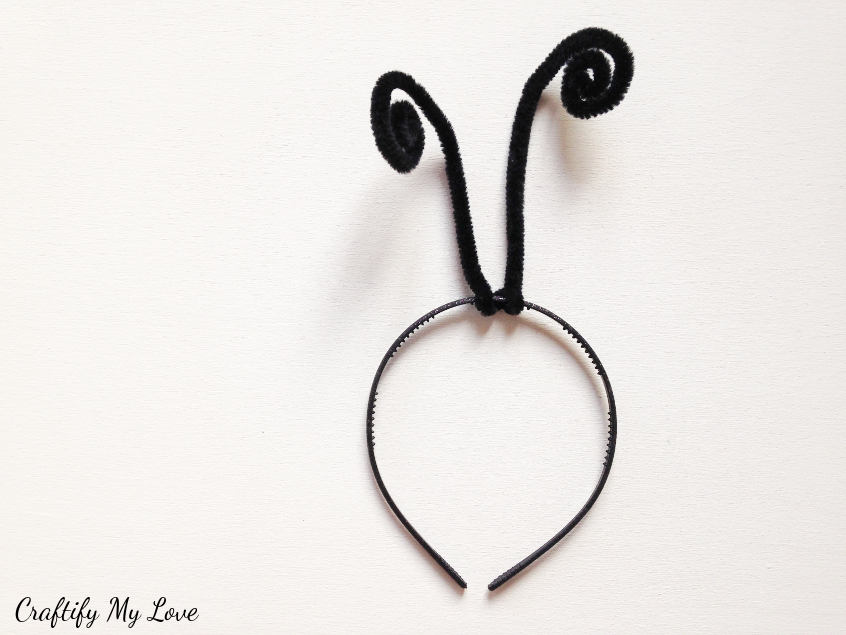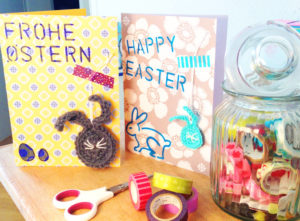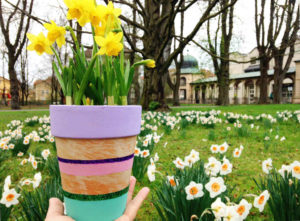 MerkenMerken