DIY Sparkly Butterfly or Fairy Wings
There are lots of reasons to make and wear sparkly butterfly or fairy wings. Of course, Halloween is the most obvious one. In Germany, there is the carnival season in February or March. This is when we like to dress up and party a lot. Lately, there are plenty of colorful and vibrant festivals in the summertime that scream DRESS-UP!!!
The lush greens of mother nature in summer, the smells and flowers make me start daydreaming about mythical creatures such as fairies and pixies right away. Of course, sparkly fairy wings are a basic necessity for freethinkers and girls like me. We like to wear this sort of unusual stuff on a regular basis – no special occasion needed, lol.
Related:
You'll find links to other fun DIY Halloween costumes at the end of this post!
Craft Supplies
This post contains affiliate links. That means if you make a purchase through these links, I may receive a small commission at no extra cost to you! You can click here to read my full disclosure.
Wings:
galvanized wire (2,5mm in diameter – I found mine in the garden center)
pliers (pay attention that they are strong enough to cut your wire, else you won't be having fun with this crafty project)
pantyhose (a good way to recycle torn ones!!! – Download my FREE guide to craft supplies for LOW or NO money)
duct tape (did you know it comes in pink?!)
scissors
spray paint (white, pink)
painters tray (I used old ice cream cups, though)
rubber gloves (My manicure looks a mess as I forgot to put them on, again!!)


Decoration:


How to make sparkly fairy wings – 3 easy steps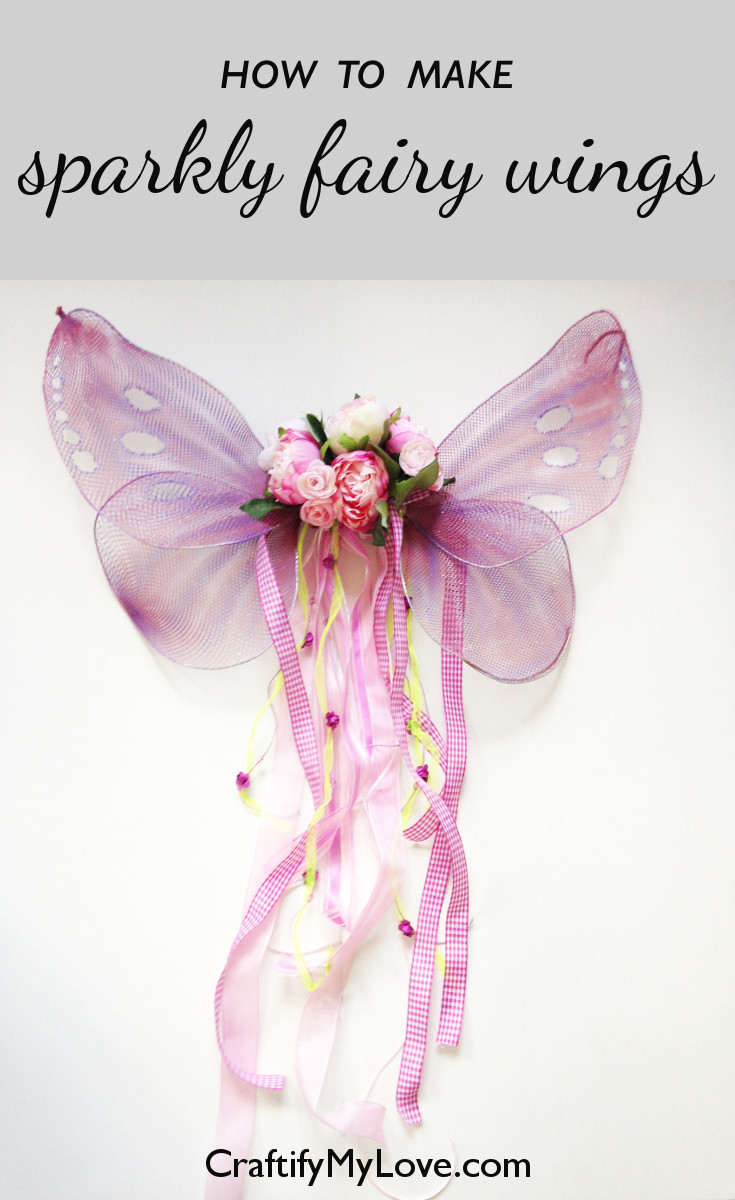 1. Shaping and Coverage: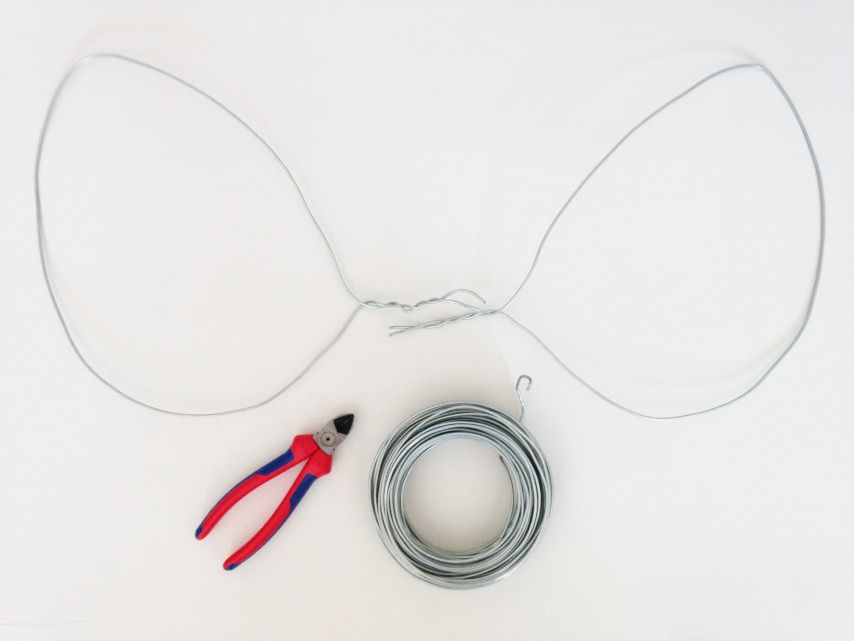 Cut two longer and two slightly shorter pieces of wire and bend them into a wing shape. Try and make a set of two equal ones. But keep cool – they don't need to be absolutely symmetrical – nature isn't either! 😉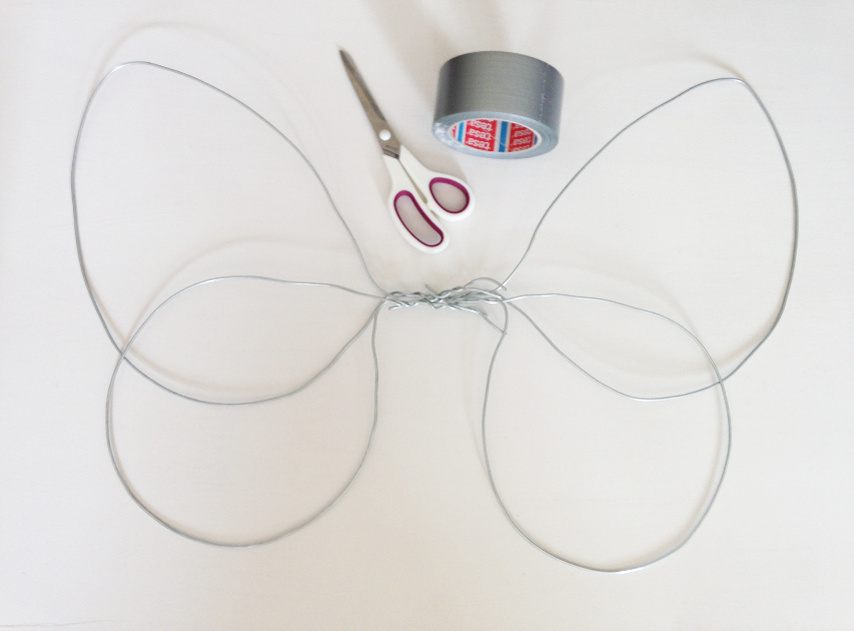 Pro-Tip by Habiba:
You might want to pay attention to the width of your wings, so you will manage to pass through doors without having to turn sideways, duh! Because, been there, done that!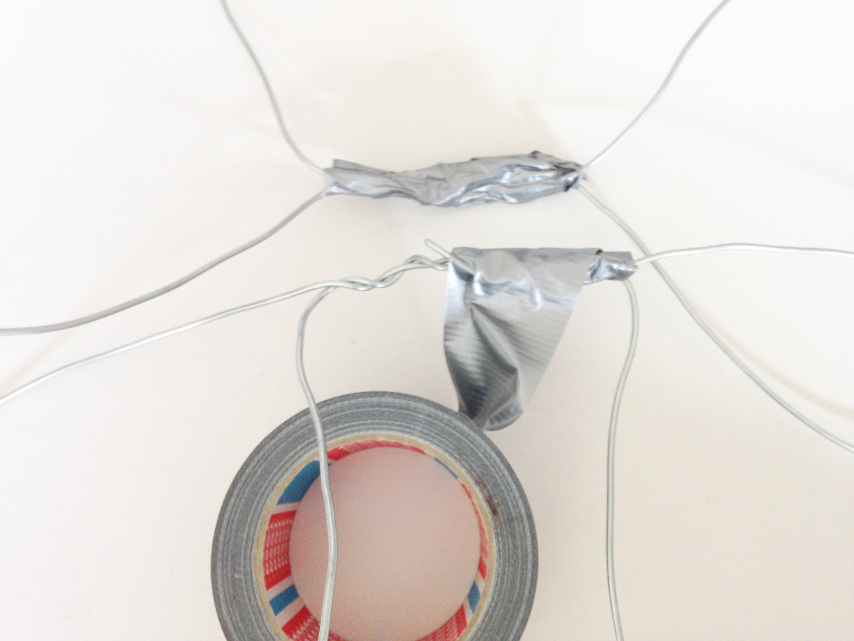 Using duct tape you'll attach the left and right upper wings together and do the same with the lower wings. Pay attention that you cover all the sharp ends so the pantyhose won't tear later.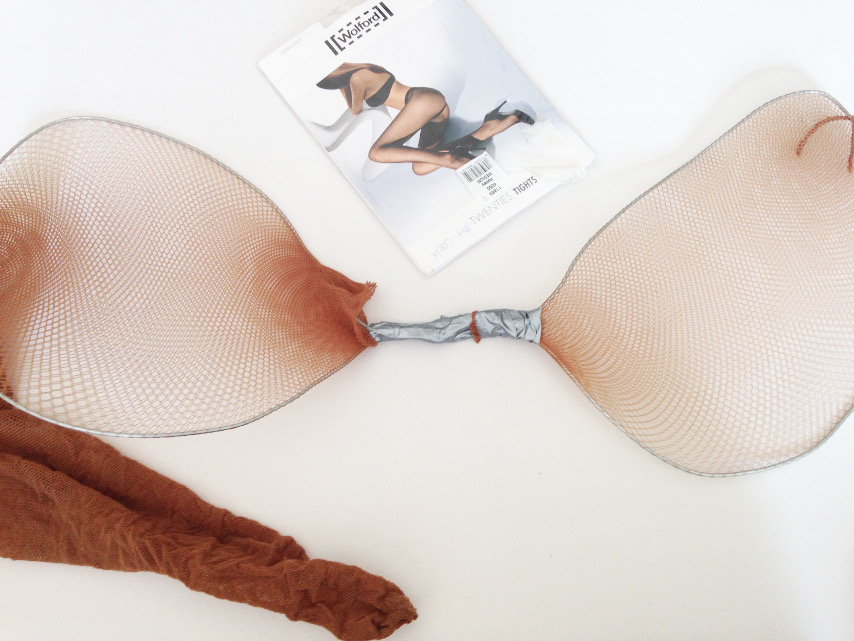 Pull the pantyhose tightly over one side of your wire wings and fix in the middle with duct tape. Continue on the other side of your set of matching wings. Pull tight again and make a knot into the pantyhose. Cut tightly to the knot. Repeat with the lower set of wings.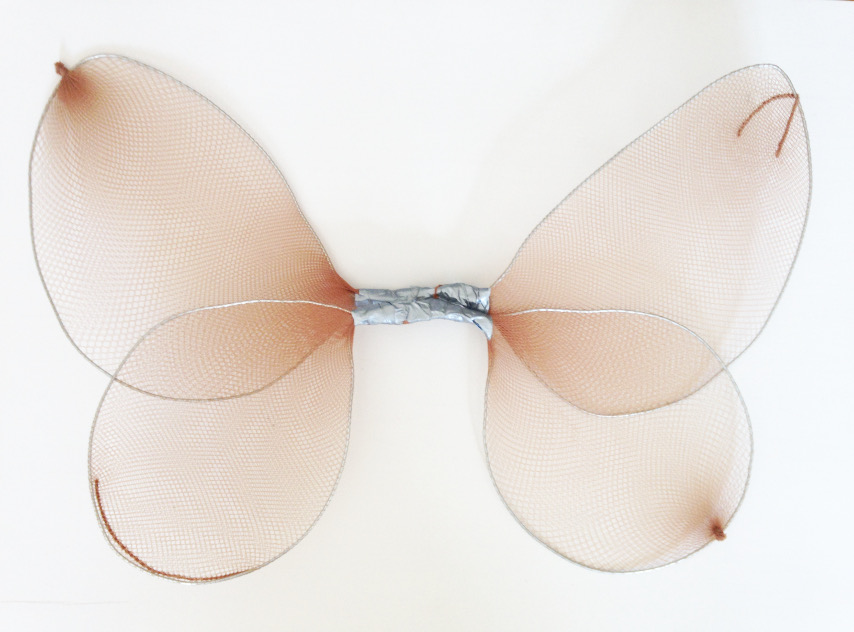 Variation:

In this project I used a fish net pantyhose. But I've already done several others for Halloween (a group of butterflies we were) using regular black pantyhose. This way you'll have more decoration options. I'll go find the photos and write a how to for you soon.
2. Structure and Sparkle:
Now it's time to bring some life and structure into those gorgeous sparkly fairy wings: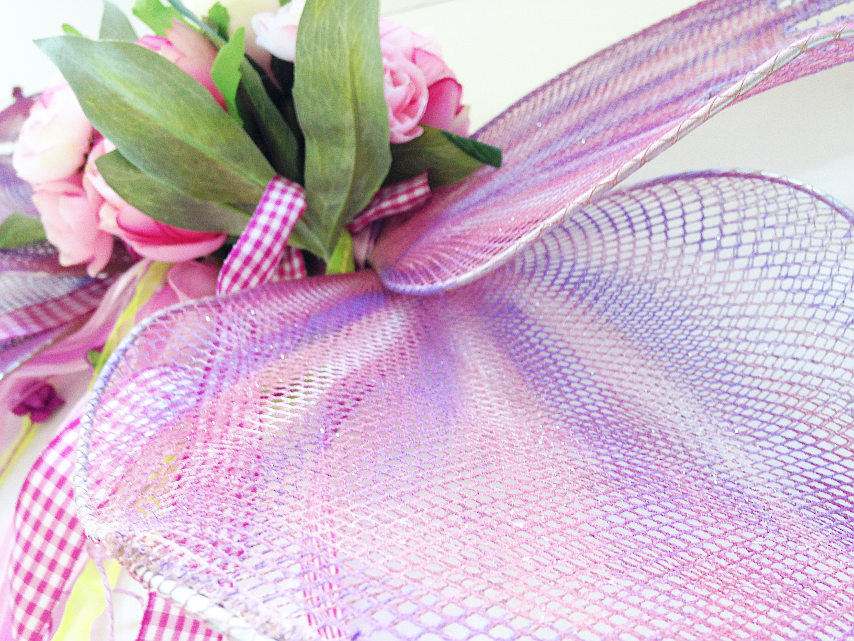 I bent them a little into shape so they looked more 3D instead of very flat.
I used an incense stick and burned a pattern into the pantyhose. In this project, I decided to do that after I painted – not a good decision. You might want to do it before! Also, fishnets get a bit fuzzy when burning holes in them. Regular pantyhose work perfectly!!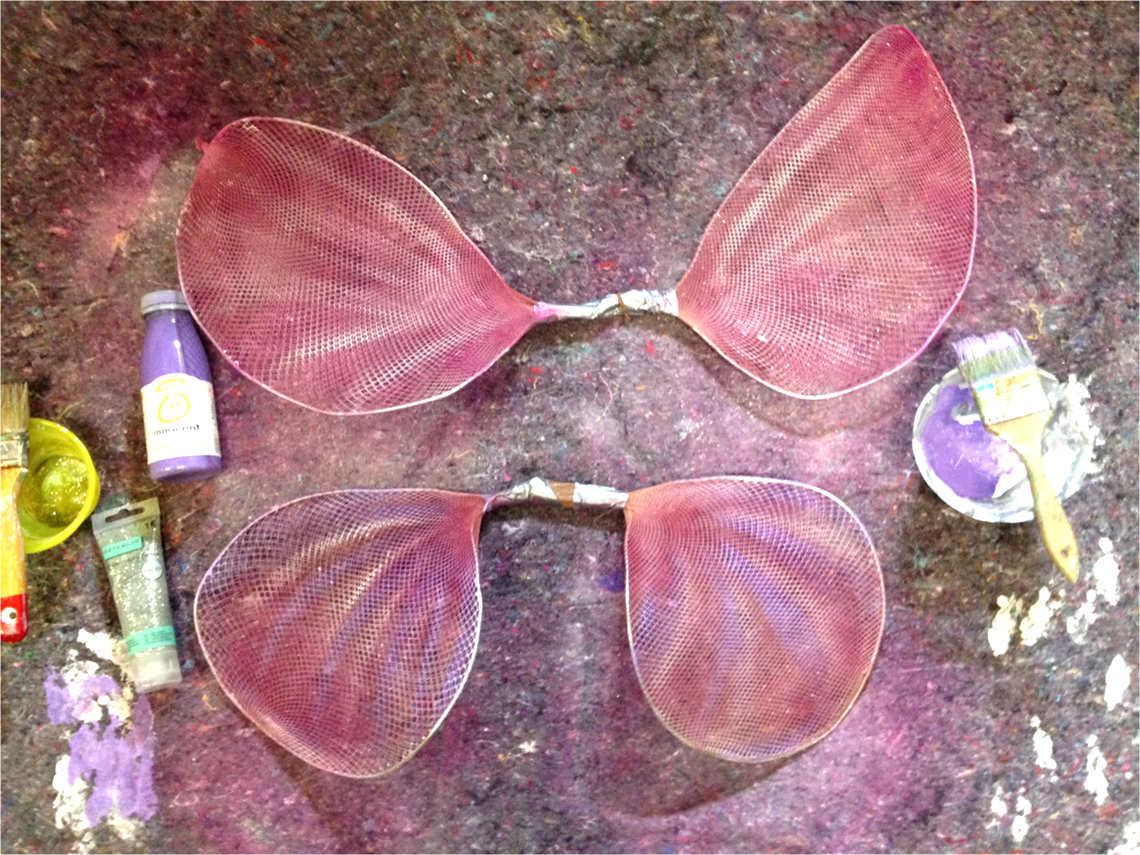 I was going to spray the wings white and add a little pink and lavender details with a brush and acrylic paint. BUT, my white spray paint died on me before I was done…so change of plans: I sprayed them pink and worked in some structure with white and lavender acrylic paint. And obviously sparkle!
I didn't give it much time to dry as I was on a tight schedule and it worked good: I worked clockwise and once I was done with one round of paint, I started the next. I used an almost dry brush with very little paint, though.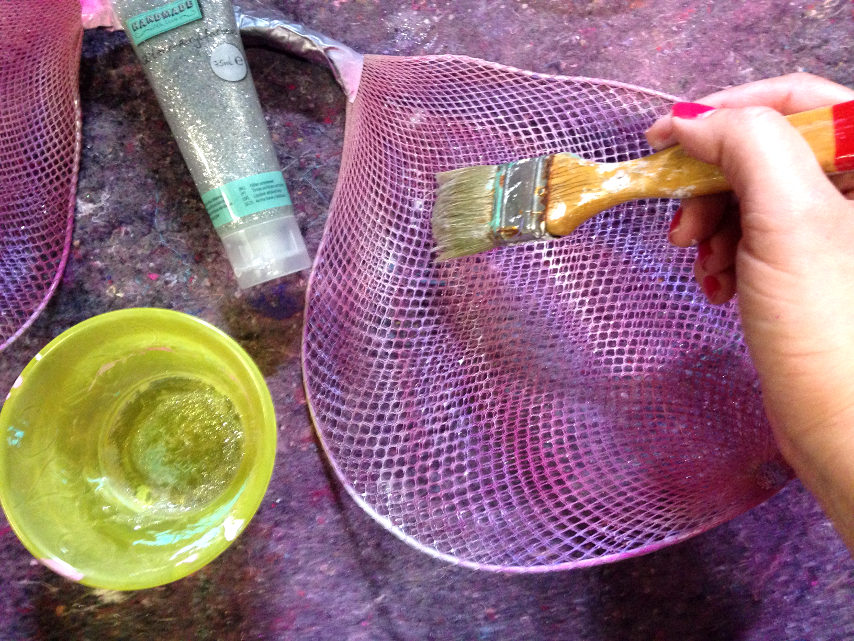 The last layer of paint was ✨ SPARKLES ✨. I applied it heavily because a girl like me needs LOTS.OF.SPARKLE.
Now they need to dry. No speeding up this process, sorry!…well maybe you could use a hairdryer.
For best outcome:
apply paint and sparkle on back and front of your wings.
3. Assembly and Decoration: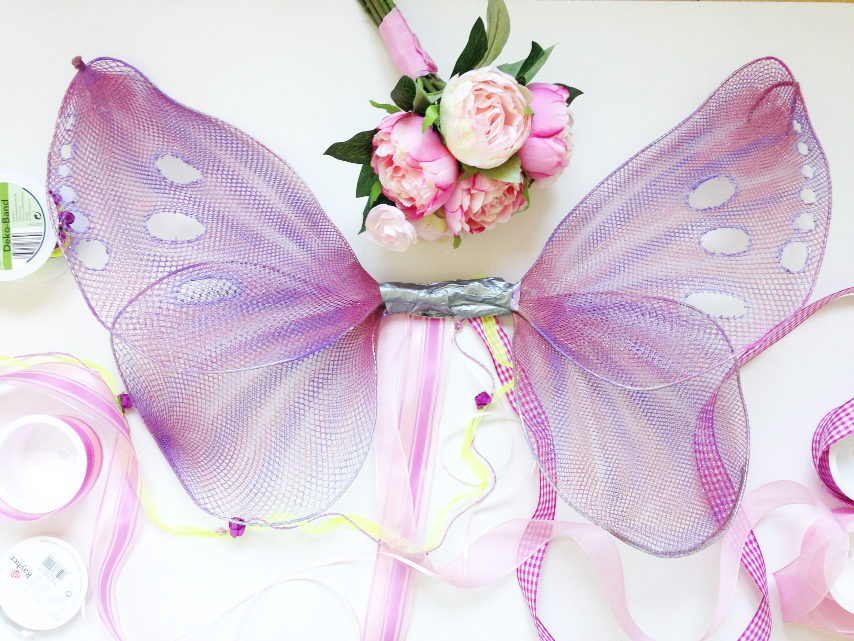 Using the duct tape you'll tape the upper and lower set of wings together. After that's done you can work on the shape of your sparkly fairy wings. You can bend them some more in various directions so it looks as if the wings were in motion instead of static. If you do so the wings won't be touching each other and the details of each wing will be more noticeable.
Cover the duct tape with ribbon and fix the silk flowers to the center part of your almost done fairy wings. You could use various kinds of ribbon and let long strands hang loose. Maybe you'll find some sparkly ribbon, too?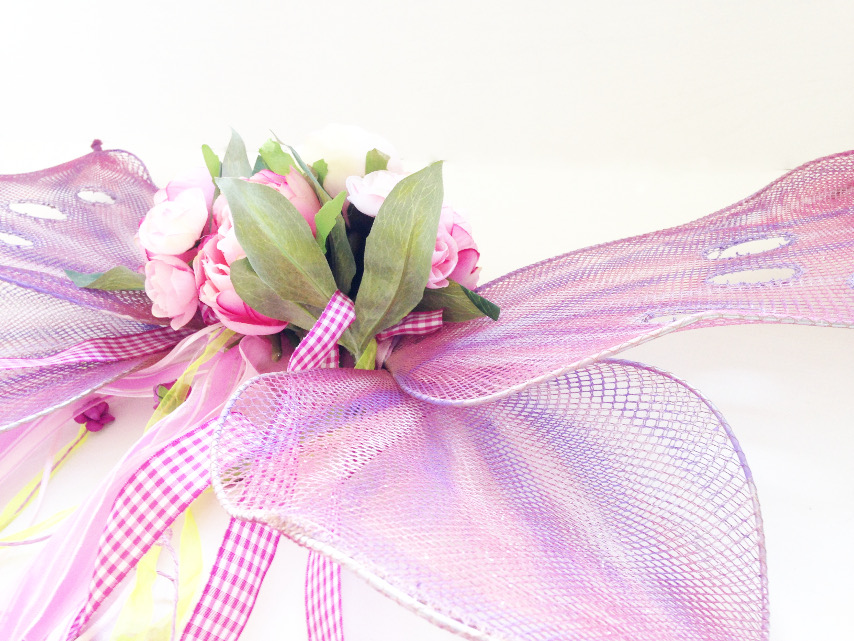 Now strap on your wings and fly!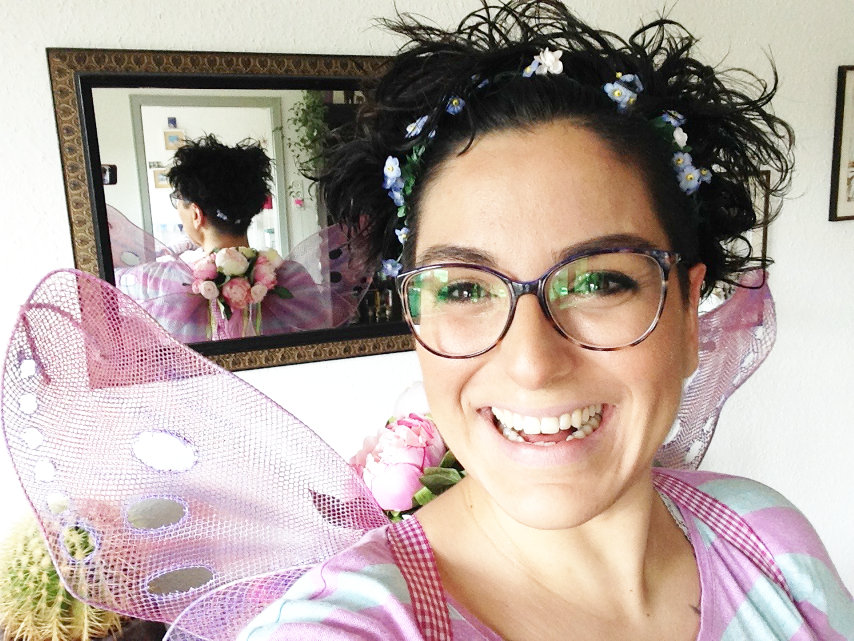 You'll strap on your sparkly fairy wings with two long strands of ribbon. Place your wings on your back and pass the ribbon over your shoulder (from back to front), pass them under your arms and tie them in your back. Wiggle about and see if they are tight enough for your first flight. Safety first, you guys 😉
Related:
Love,

PS: Now grab my FREE guide to Craft Supplies for LOW or NO Money for more frugal happy crafts!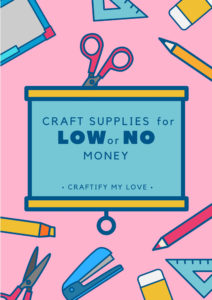 The more fairies, the merrier
Get together with your friends for a crafternoon and make your wings together. I sure would love to join you on this adventure!
I think you might like the following of a Butterfly Group Costume, too. Click on any of the following photos for the free tutorial. Learn how to make these adorable antennae headbands here!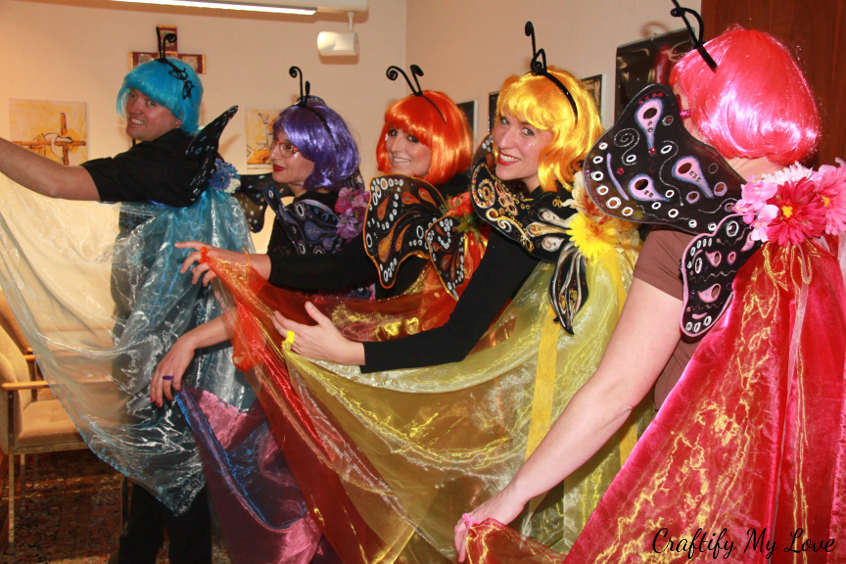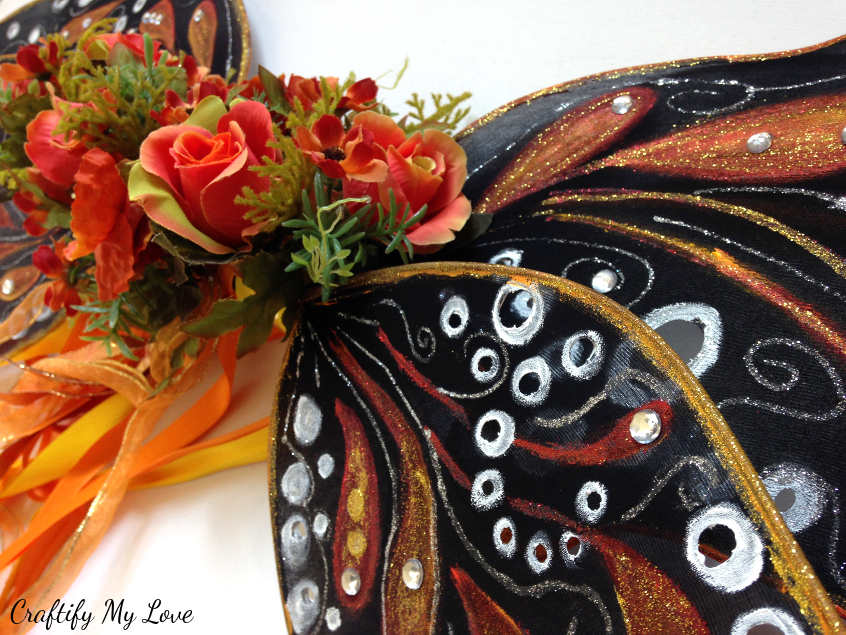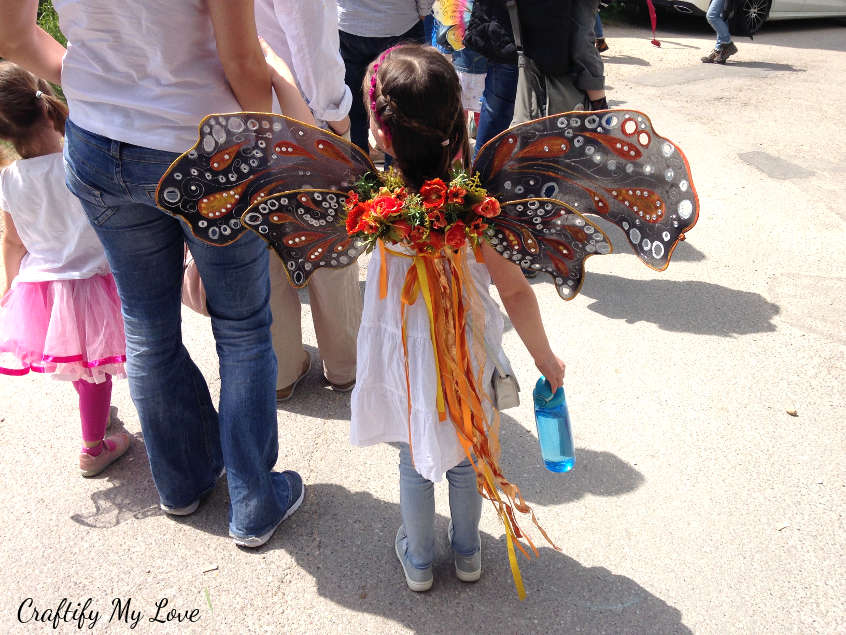 The ultimate accessory: Antennae Headband
Learn how to make this easy antennae headband to accomplish the perfect butterfly look for Halloween. I guess it could also work for a ladybug costume or ant costume, right?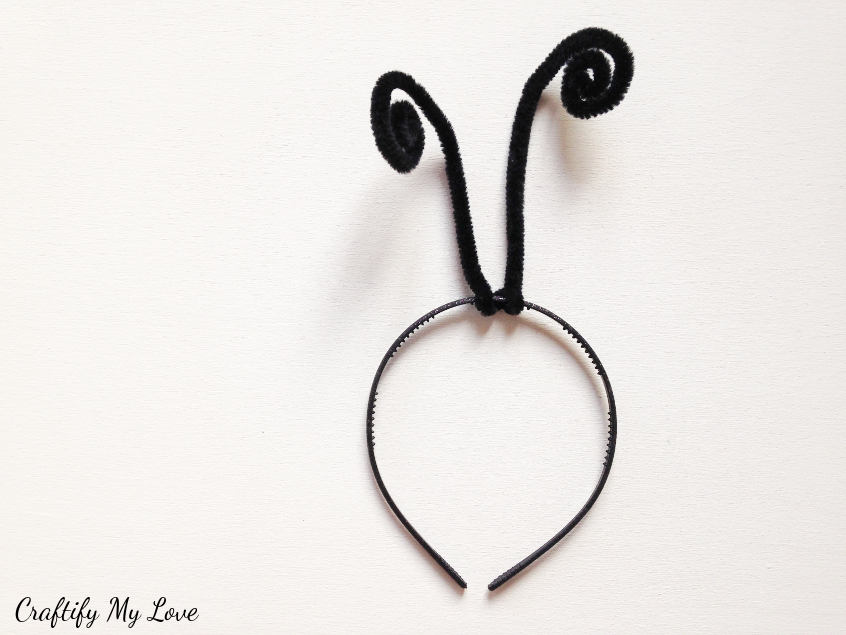 Turn it into a couples costume
Super easily you can turn this butterfly themed girls costume into a couple or even family costume. Find all the different options HERE.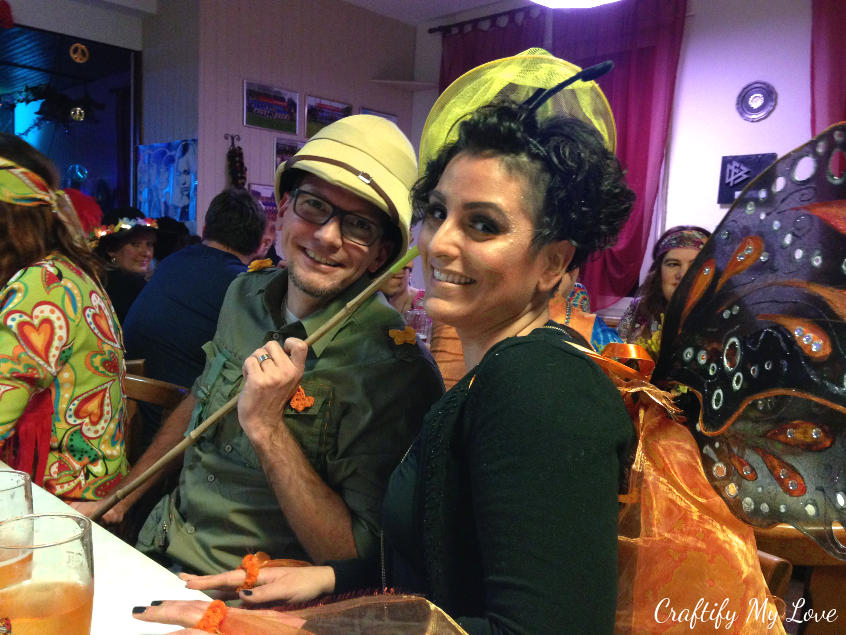 Show your love for the Sparkle

Visit my crafty friends, who joined the Bling on the Sun blog hop! Be sure to visit every post, to get lots of inspiration and your sparkly craft on.
Do you have a sparkly summer project to share?
Include it below for a chance to get featured! We will share our favorites next week!
Please note: By adding your link below, you will give us permission to mention your blog, use your image and link up to your blog.
MerkenMerken