I am not much of a seasonal decorator, but I do love to put up some select elements. A wreath is always part of my seasonal home decor as they are super easy to make and always a great opportunity for a frugal craft. Such as this Single Maple Leaves Fall Wreath.
As you are getting to know me, you'll realize that I enjoy working with recycling goods a lot. I also upcycle treasures (or should I say trash) I've found lying around outdoors and mostly make do with what supplies I already have at home. All these facts bring out the most creativity in me.
As I'd love to invoke this passion for frugal crafts in you, too, I've put together a great guide on where to find craft supplies for low or no money HERE. You really should check it out! Download it HERE for free as a thank you for subscribing to my newsletter.
This crafty project falls right into my pattern, so keep on reading to learn what supplies I've already had at home and what pieces I've found at the side of the road.
Bring on the Crafts – A Craft & DIY Blog Hop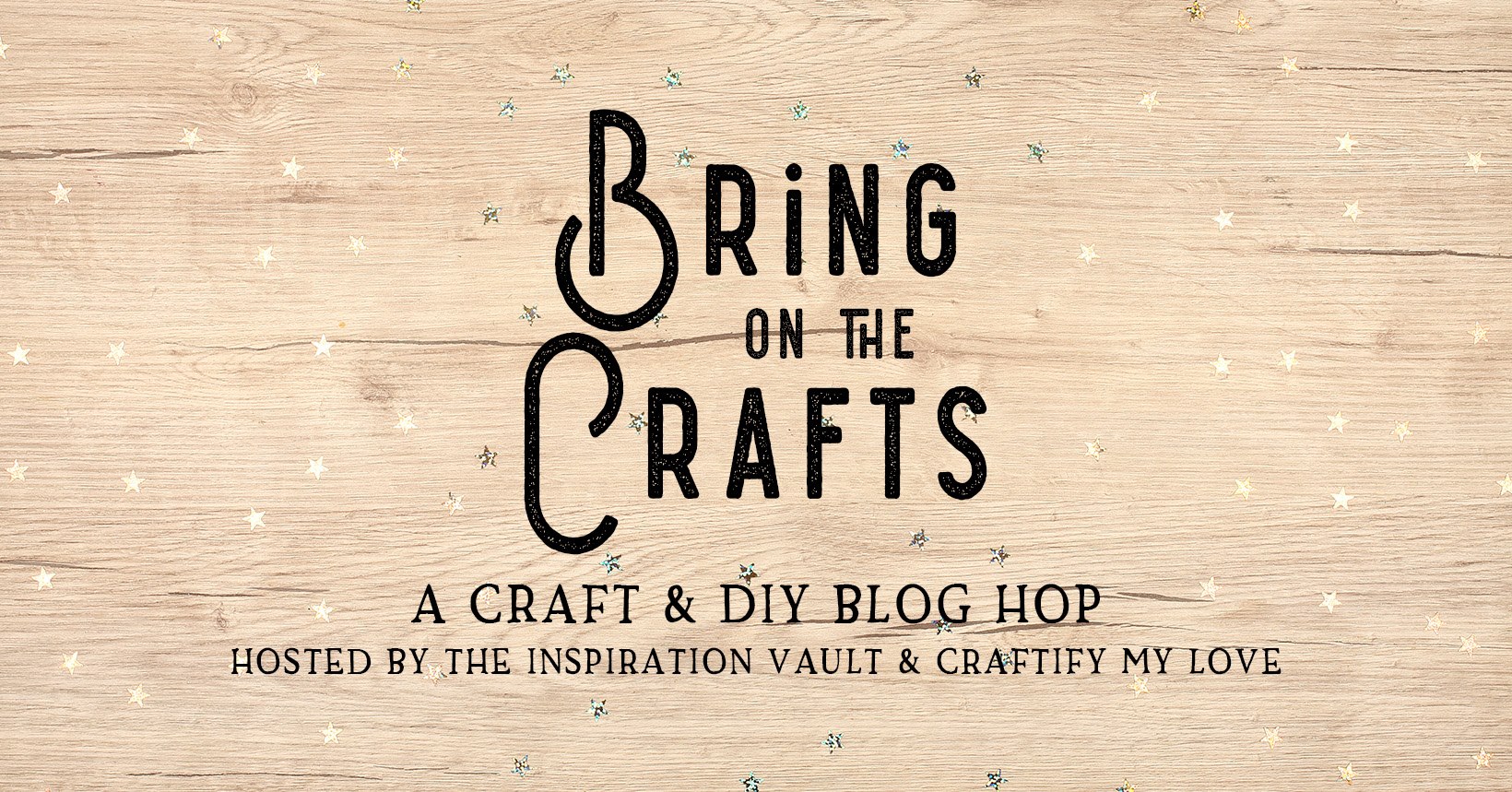 Did you already know about this crafty get together my friends Marie & Aleisha from The Inspiration Vault and I are hosting on the first Wednesday of each month? It's the #BringontheCrafts blog hop! Together with our co-hosts for the month we join forces and create each a fun craft or DIY project that goes with a monthly theme.
October's theme is Thanksgiving or Fall. Each blogger chooses their own craft or project to make as long as they love it and it's Thanksgiving or Fall themed.
Meet our October Co-hosts!
Becky from The Moments at Home • Jenny from Cookies, Coffee, and Crafts
Heather from Glitter on a Dime • Debra from Shoppe No. 5
Join in on the fun!
If you're a blogger and you'd like to participate next month, you can request to join our Bring on the Crafts Facebook group. Next month's theme is Christmas!
Not a blogger, but a creative mind none the less? Don't worry. Share your awesome creations in our Craft Cult Facebook group. This is also a great place to ask craft & DIY related questions and find inspiration for your next project.
How to Make A Single Maple Leaves Fall Wreath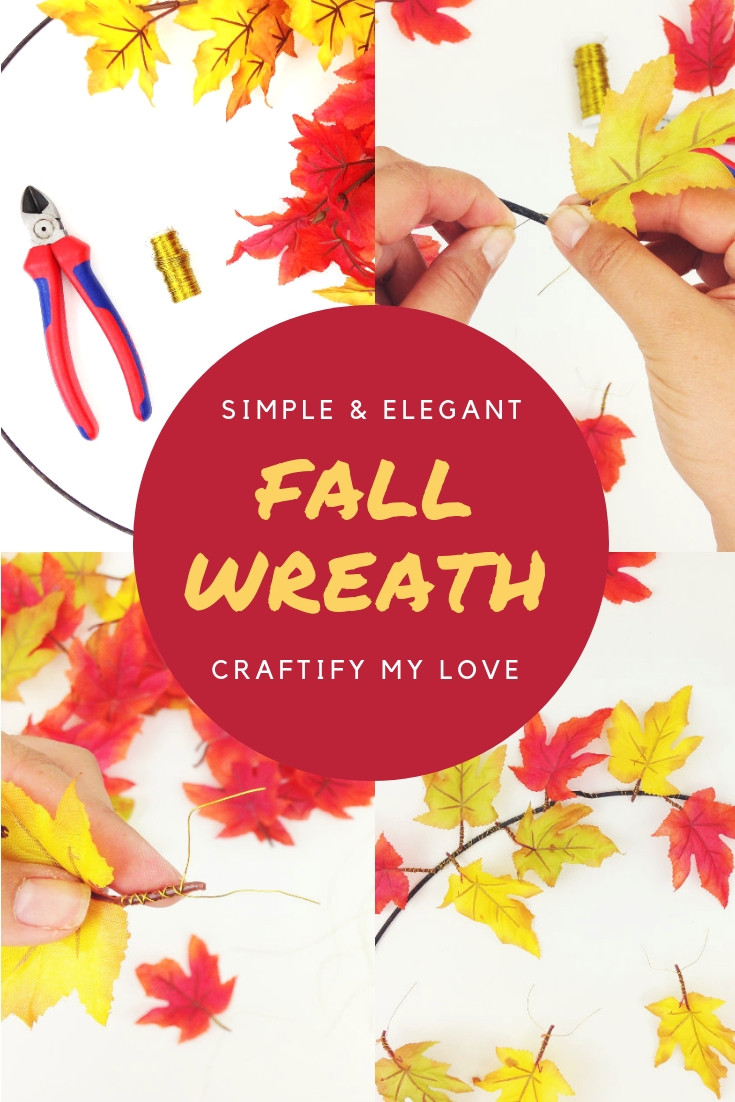 This post contains affiliate links. That means if you make a purchase through these links, I may receive a small commission at no extra cost to you! You can click here to read my full disclosure.
Supplies


6 Easy Steps To Your DIY Fall Decor
This simple and elegant fall wreath is really easy to make:
Pluck the single leaves from your foe maple leave stems.
If necessary clip off excess plastic.
Cut gold wire to length using strong scissors or pliers.
Wrap gold wire around stems. Leave enough to fix leaves to your wreaths base.
Start applying your prepped leaves to the metal hoop. Space them out evenly.
Add a ribbon or jute twine as a hanger.
Pretty simple, right?
Step-by-Step Video Tutorial
I've put together a quick video for you in case you're a visual learner, like me.
Now, it's time to decorate your home for Fall!
This is not my front door, but a darling rustic old door up in my attic. I love DIYing up there and taking photos. Sadly the lighting is not very good.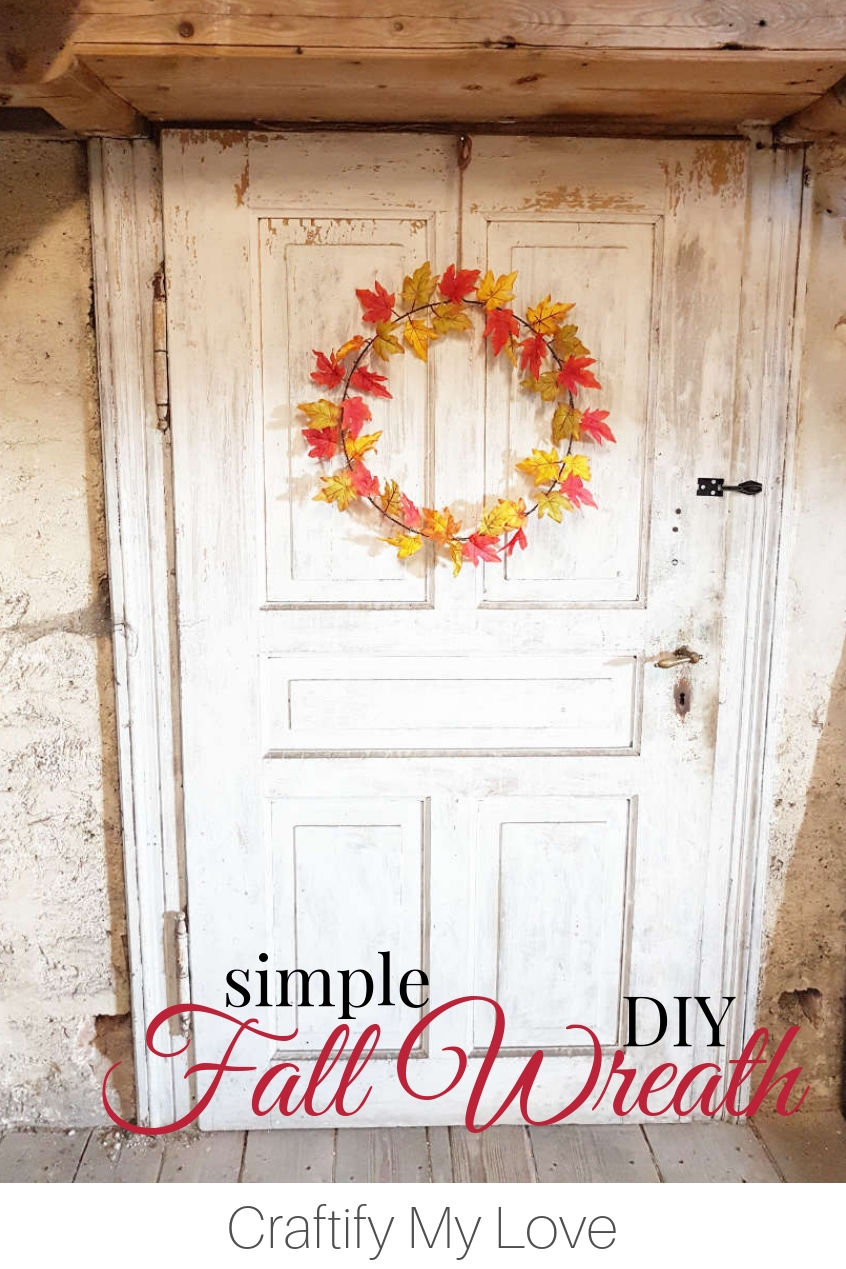 I hope you've enjoyed this easy maple leaves fall wreath tutorial? If so, I think you might also be interested in those other simple fall crafts I've made:
Or you hop on over to AllFreeHolidayCrafts.com for even more inspiration.
Love,

PS: Don't forget to PIN this for later.
Now let's see all of those amazing craft and DIY projects!