Every child should know how to make a simple paper butterfly, don't you think? Butterflies are fun, butterflies are bright & happy!
In the summer you teach your kids about insects and flowers and everything outdoorsy. So I figured it's the perfect time for this tutorial, so you can teach your child how to craft a super simple paper butterfly.
I received those gorgeous butterflies (the blue one in the image above) and fun wobbly tassel flowers for my birthday this year. My god-daughter (4) and her sister (7) made them for me. The purple and orange one from the photo below – my god-daughter favorite color is purple, remember?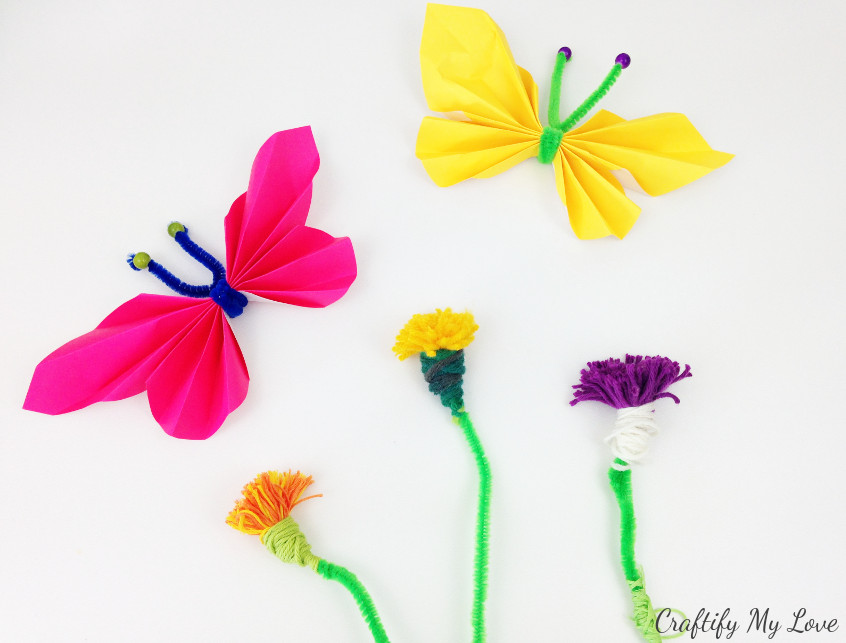 These wonderful kids crafts were the best birthday gift I got this year.
Crafty me had, of course, to figure out how to make them so I can show it to you…I put them back together properly, promise!
Supplies to make a Simple Paper Butterfly
This post contains affiliate links. That means if you make a purchase through these links, I may receive a small comission at no extra cost to you! You can click here to read my full disclosure.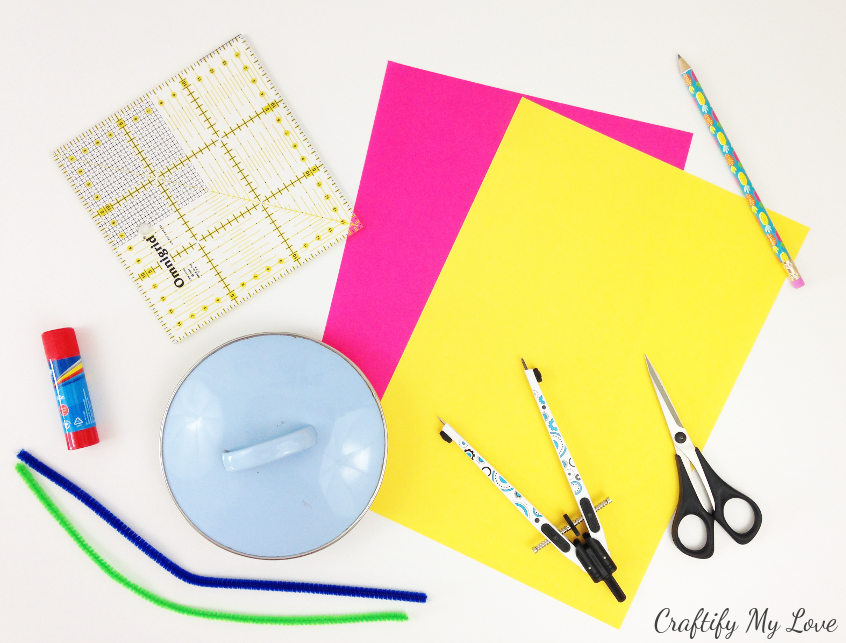 Essential Craft Supplies:
Tools used for this craft:
I didn't use this circle cutter to make these simple paper butterflies as the circle used is slightly too big for the tool. I used a lid as a template and my scissors. But it came in handy for so many other paper crafts that use smaller circles, so I wanted to make sure you know a magic tool like this exists!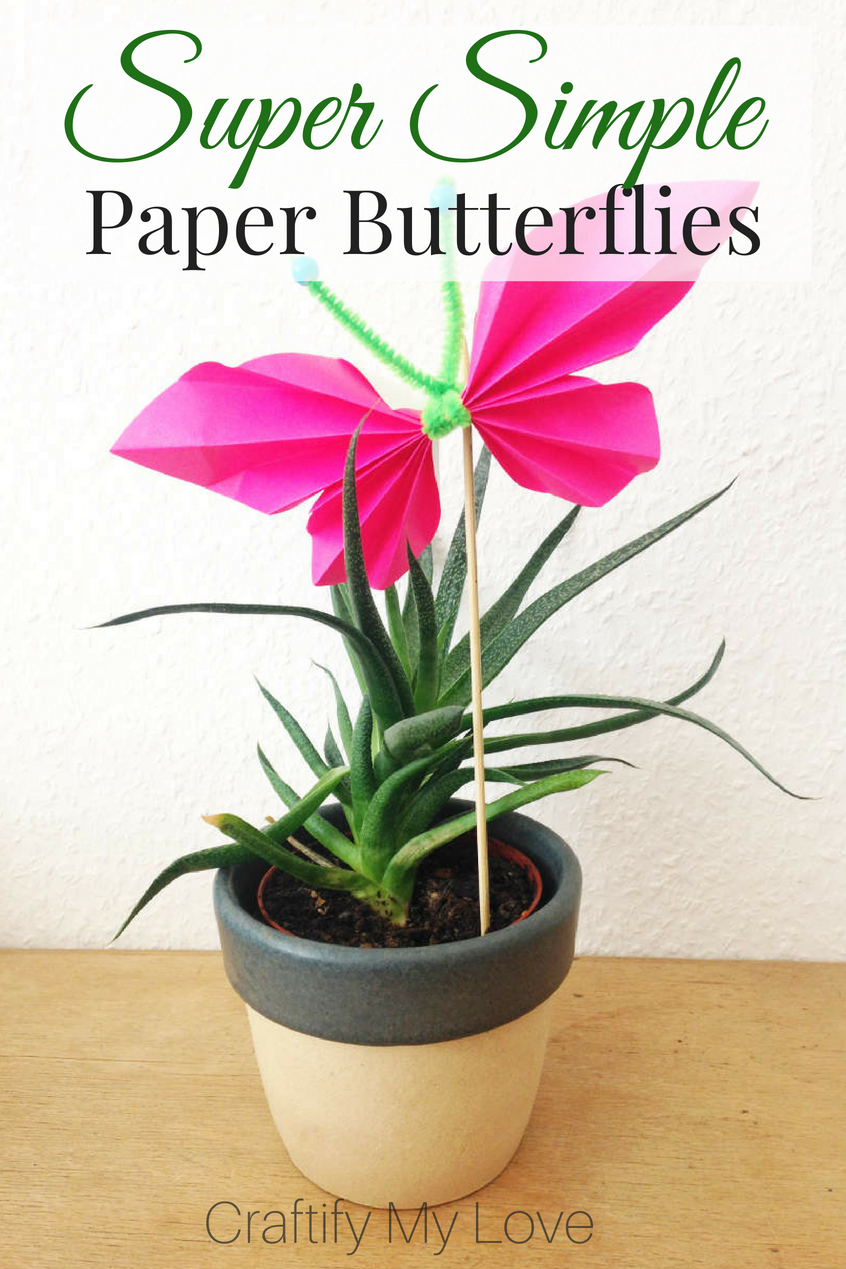 What to do with these simple paper butterflies?
I can promise you, that if you teach your child how to make these fun little butterflies, you'll be ending up with an entire armada at the end of the summer, lol.
Yes, they are that simple & fun to make!
Use them to/for
I am sure you can come up with even more purposes for those darling simple paper butterflies. Please share them with me and other readers in the comments!
Now, How to Make those Simple Paper Butterflies
If you'd rather watch a video tutorial, scroll down to the very end of this post.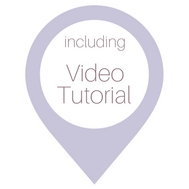 Trace a square (I used this size ruler) and a circle on a sheet of construction paper.
Cut both pieces out. If you are planning to make them in bulk (say for a summer garland) and will use a sharp knife instead of scissors, I totally recommend you use a cutting mat to protect your table. I've found this steal of a combo!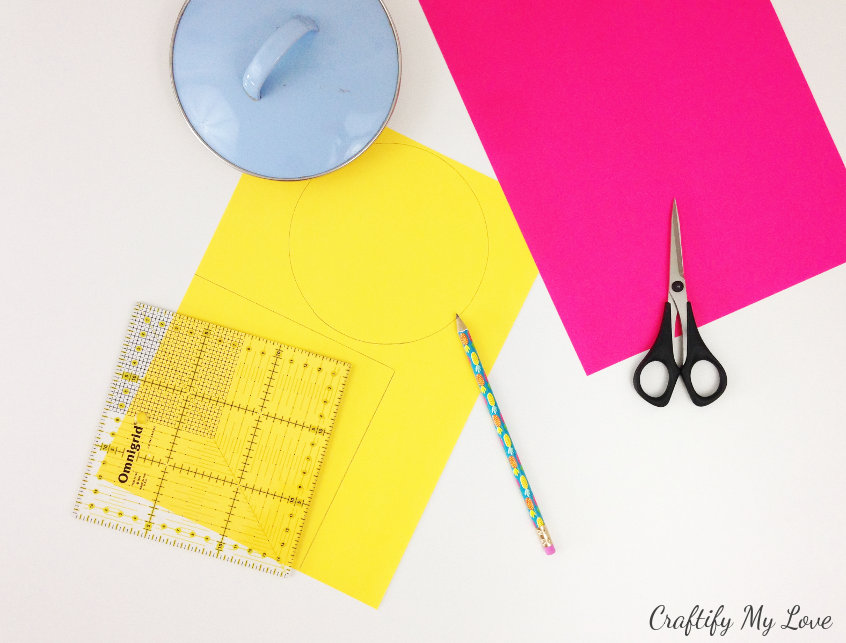 Grab a glue stick and cover one corner of your square.
Tip for working with toddlers/preschoolers:
If you are working with very young children, you could get colored glue sticks. This helps the little ones to actually see what part they already covered.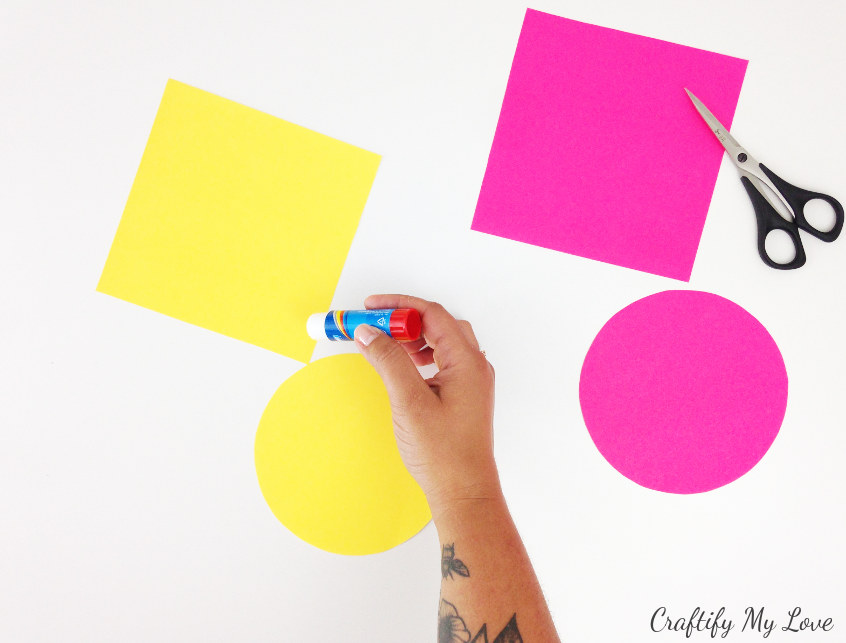 Glue the circle on the corner of the square (see image below).
Start accordion folding the paper, same as you would do when making a paper fan.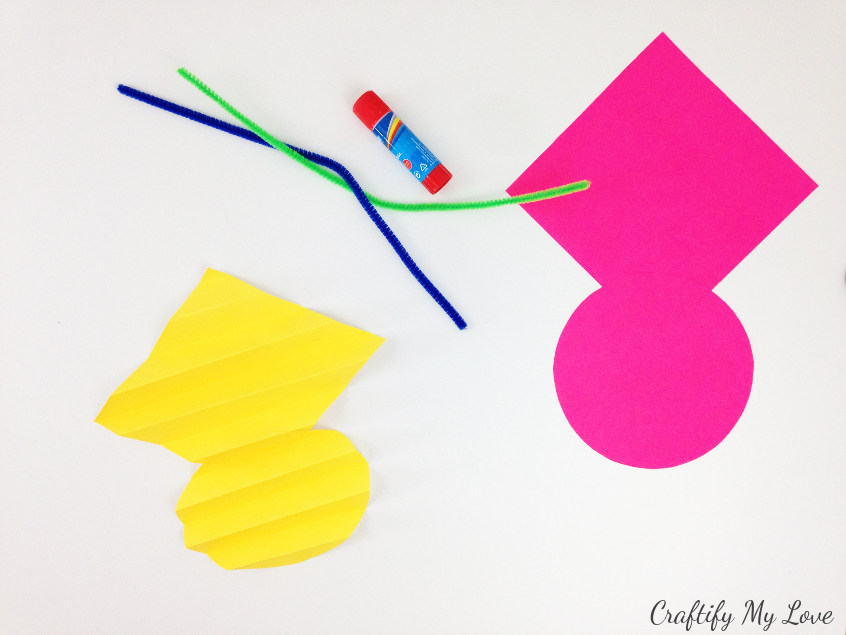 Wrap the pipe cleaner around the butterfly twice (or more often or less, depending on how long you want the antennae to be) and twist it together.
Make sure that the ends of the pipe cleaner are sticking out at the square part of the accordion fold. This way the upper wing part will be pointy and the lower round shaped.
Related: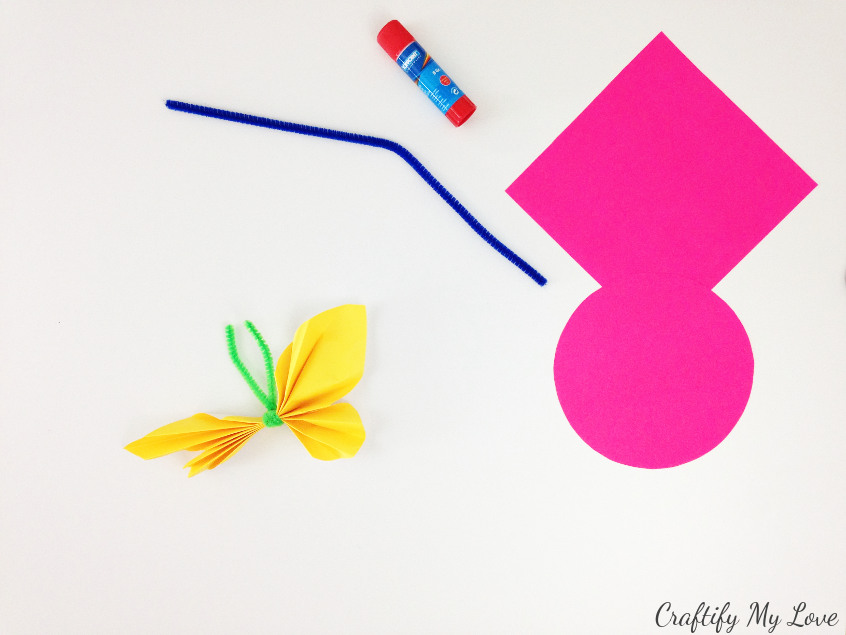 If you want, you can decorate the butterfly antennae with beads. I found that these will have a wide enough opening to fit on the pipe cleaners.
I always have a big pack of pipe cleaners at home, as I not only use them for crafting but for actual cleaning, too. There is a tiny hole in my fridge that I need to clear from muck (so gross!!!) ever so often, in order to keep my fridge from actual flooding.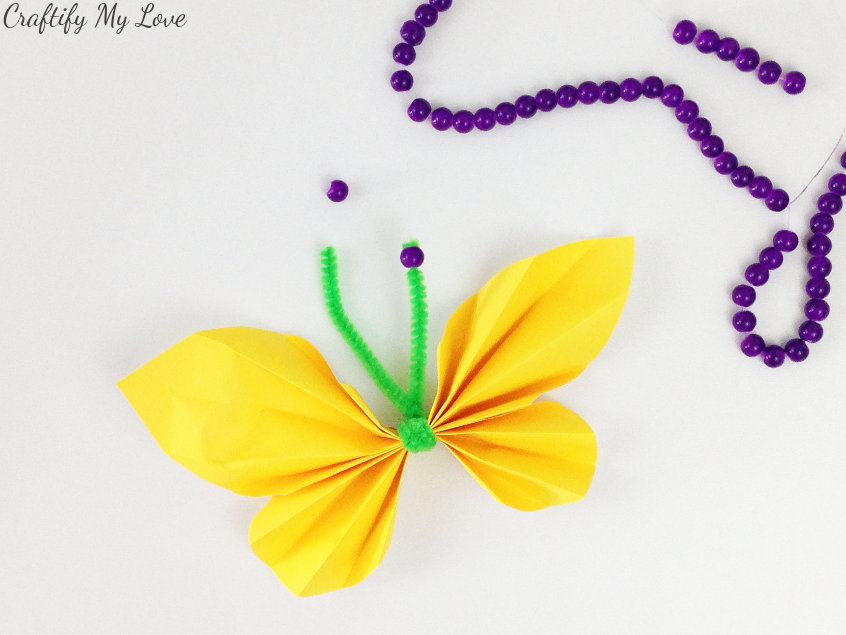 And when you have crafted one, make many more!
Variations:
It's fun to vary in color. You could even make a two-colored one by using contrasting colors for your square and circle. Or get crazy and use patterned paper, or recycle pages from a magazine!
Do you know where butterflies get their food from?
Yep, that's right. They drink nectar from all those lovely flowers out there in the fields.
So while teaching this to your kids, make sure to make some fun wobbly dandelion tassel flowers with them. And you could try to find a matching outdoors activity over at allfreekidscrafts.com, too.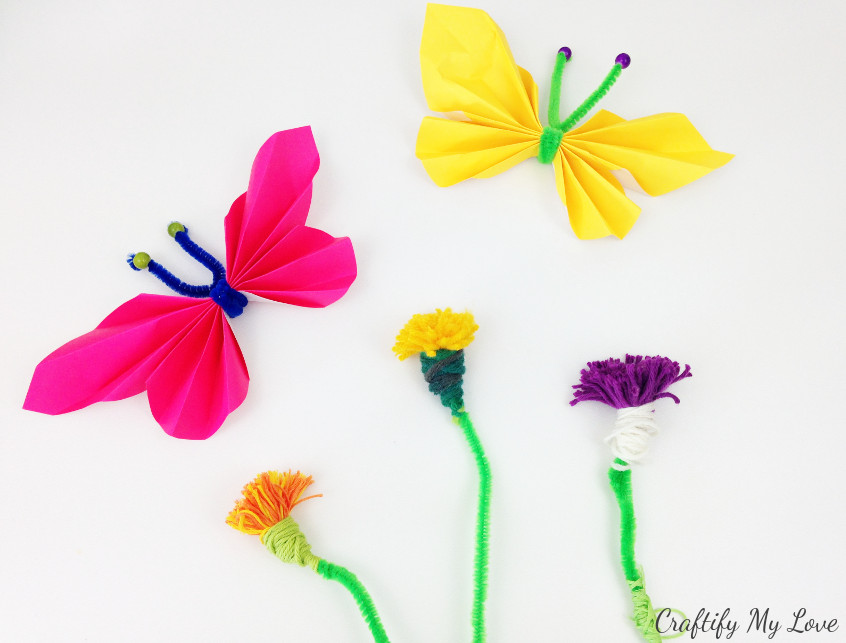 I really hope you've enjoyed this tutorial.
What do you usually do with all your kids' art? Let me know in the comments!
Love,

PS: Don't forget to PIN this, if you want to make it later.
More Summer Crafts
Video Tutorial: How to make Simple Paper Butterflies with Toddlers
MerkenMerken
MerkenMerken
MerkenMerken