I love to travel, take a gazillion photos and I love to read! So I tried to make up my mind and create something that somehow combined all these three loves of mine in one craft! And by doing so I ended up with a project that even combined four things I love! A Vacation Memory Bookmark with photos of my love Markus and our first trip together. We spent a lovely week, full of sunshine, at the beach in the Netherlands. Ok, it was mighty windy but we had each other to hold on to 😉
Do you have tons of photos that are stashed away on an external drive or your laptop, too? And wouldn't you much rather be able to see some of them on a daily basis? Right! Me, too! I think that's what helps memories stay alive in the rat race, that we call life!
Learn how to make your very own Memory Bookmark today!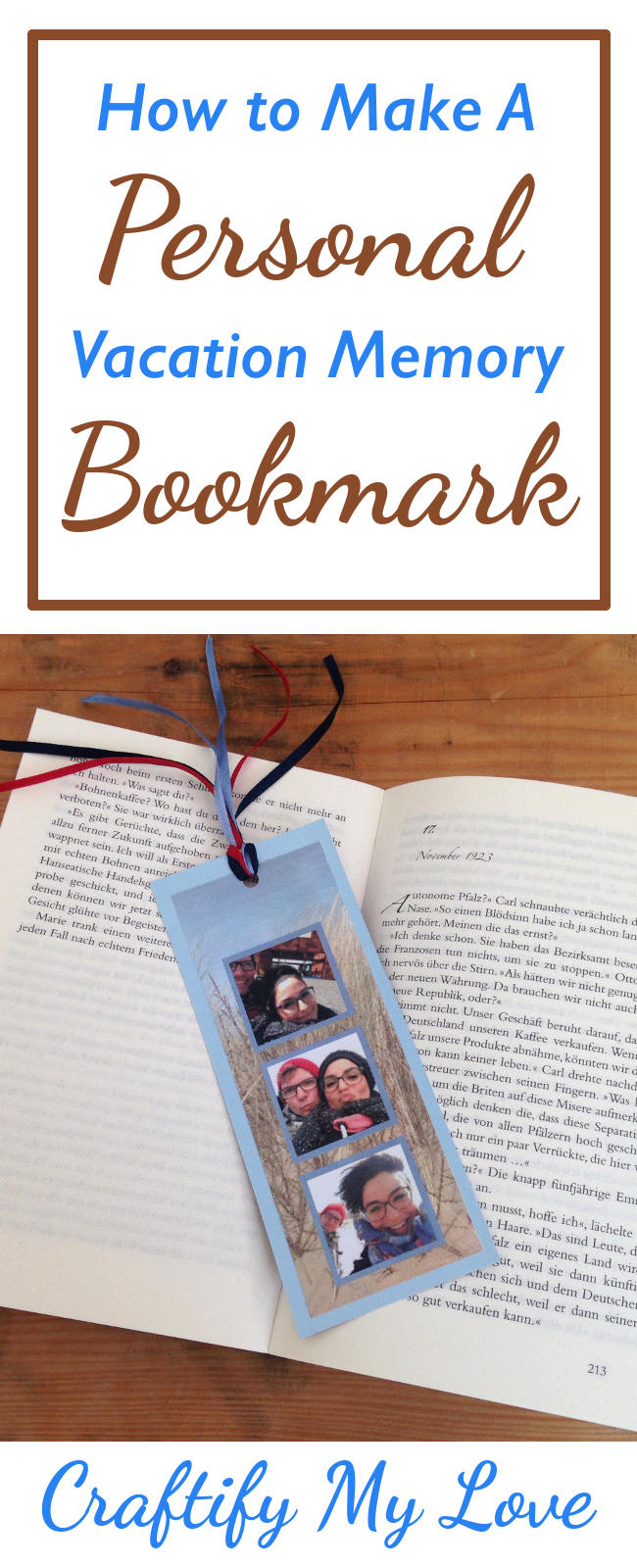 My friend Pam from P.S. I Love You Crafts is a very busy lady and a couple of weeks ago she asked if I'd like to share this tutorial on her blog. I love supporting my friends and of course would I gift her with this tutorial on how to make a memory photo bookmark. And I was absolutely thrilled, that by doing so I could help her get some time for herself! #qualitytime #selflove
So in order to learn how to make your personal bookmark, you'll need to hop on over to Pams blog for now.
But don't forget to come back for my next crafty project. I promise you'll like it!
Love,

PS: Where did your last trip take you to? Wouldn't the fotos you took there be great on a bookmark?