Today I will show you how to turn admission tickets into a bookmark. I think this is a wonderful idea to make a keepsake for a wonderful memory you've made with your loved ones.
As a plus, it gives you the possibility to get creative. There is literally no limit in this project! Let your imagination run wild on how you want to design your very individual bookmark from an entrance card.
Further down I will show you two ways to make memento bookmarks from a zoo ticket that could be easily done by kids, too.
I added tons of photos as inspiration for your children. Let them take a look at those photos,
provide them with a variety of supplies and then
grab a cup of coffee, lean back and simply be amazed by your kids' creativity!
---
Welcome to the Summer Family Fun Blog Hop
We have teamed up with a few of our blogging friends to bring you some fun summer activity ideas for children of all ages! From June 4th through June 8th, we'll be sharing 3 new projects each day. Our goal is not only to survive the summer break but provide some enriching activities to keep the boredom at bay as much as possible because moms have the best ideas! Just take a look at what these Mom bloggers have come up with and you'll see what I mean! But first, enjoy the tutorial I am sharing to teach you how to turn admission tickets into a bookmark.
Shirley Intelligent Domestications • Erlene My Pinterventures
Jenny Cookies, Coffee And Crafts • Donna Two Chicks And A Mom
Marie DIY Adulation • Sam Raggedy Bits • Emily Hunny I'm Home DIY
Rebecca The Moments At Home • Victoria Dazzle While Frazzled
Aleisha & Marie The Inspiration Vault • Michelle Our Crafty Mom
Heather Glitter On A Dime • Emily Domestic Deadline • Habiba Craftify My Love
---
Supplies & Tools
Last summer, I took my god-daughter Nina to the Zoo. I saved our tickets as keepsakes and, as they fell into my hand last week, decided to make fun and useful mementos from them. One for me and one for my little girl. Nina loves purple, so I think you can guess which one is hers 😉
Here is a list of the tools I've used:
You'll probably have one or the other already at home.
These supplies were used in my two designs: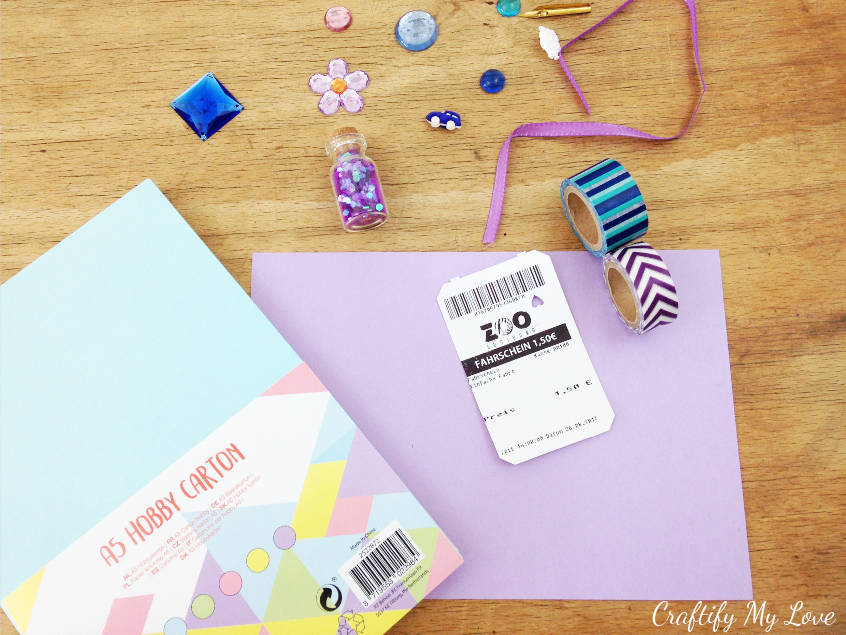 Tip for beginner crafters:
It's always good to have basic craft supplies at home. This way you or your kiddos can start creating whenever you feel like it. You buy a couple supplies and literally can craft a thousand things from them. Just use your imagination or find great inspiration here on Craftify My Love.
But really, there are so many options. Use whatever supplies you have at hand and love to work with!


How to Turn Admission Tickets into a Bookmark
If you don't have the time right now to sit down and get your craft on, please make sure to pin this tutorial to Pinterest.

I made sure to include A LOT of photos in these very detailed instructions, to make it super easy for you or your kids to follow along. All of these in one post would simply be too much, so I figured it is easier to split things up:
Please click here for directions to the
Love,

PS: PIN this to Pinterest for future reference.
Related:
Creating a bookmark from great summer photos is your go-to alternative if you don't have any ticket stubs but still want to create keepsake bookmarks. Make sure to take some gorgeous photos of your summer fun activities (check the following links further down for some great inspiration!) and make your very own photo memory bookmark.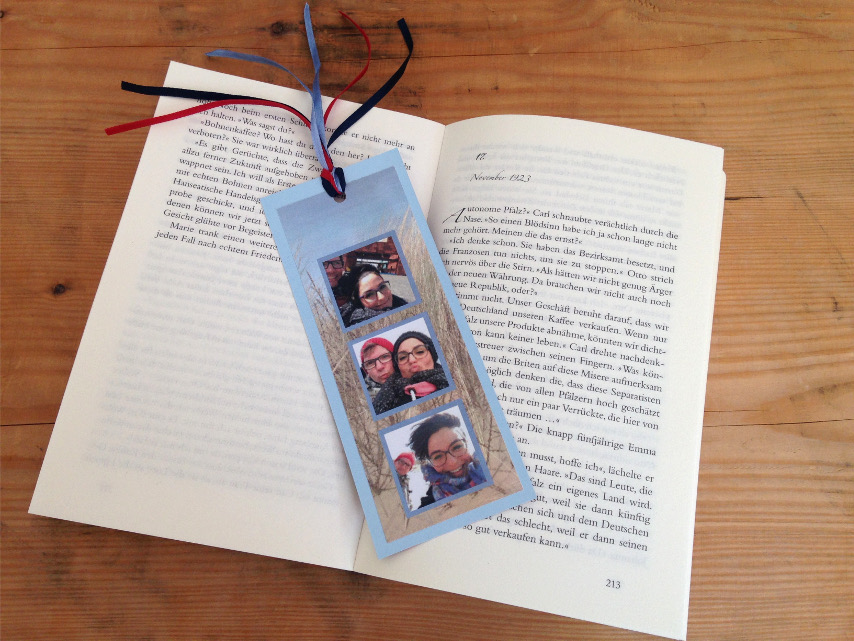 ---
Visit my blogging friends below for more summer family fun ideas!
Monday
How To Install A Ring And Hook Game @Intelligent Domestications
Fairy Garden Fun for Kids @Two Chicks And A Mom
Tropical Shrinky Dink Charms and Pins @My Pinterventures
Tuesday
DIY Painted Rocks That The Kids Will Love To Make @Our Crafty Mom
DIY Sharpie Mug Bird Feeder @Glitter On A Dime
How To Turn Admission Tickets Into A Bookmark @Craftify My Love
Wednesday
DIY Giant Backyard Frisbee Tic-Tac-Toe Game @DIY Adulation
Book Themed Outdoor Play Ideas for Kids @The Moments At Home
5 Easy Ways to Have Fun with DIY Bubbles This Summer @Hunny I'm Home DIY
Grandma Camp @Intelligent Domestications
Thursday
Easy Kids Obstacle Course Ideas @Cookies, Coffee And Crafts
How to Make a Fun Kids Swim Towel @Dazzle While Frazzled
Polymer Clay Charms @Domestic Deadline
Friday
Nerf Battle Paint Splatter T-Shirts @The Inspiration Vault
How to Make Easy Farmhouse Planter Herb Markers @Raggedy Bits
DIY Creative Summer Journal @My Pinterventures
And if you went through all of these fun family activities and the summer is still not over, you'll find more ideas over at AllFreeKidsCrafts.com.