Hi crafty friends! Lyne here from The Paper Addict coming to you with a post while our friend Habiba is here in the States visiting. I'm so excited to be able to share this handmade scrapbook mini album with you, and share some time with her.
When Habiba and I first started talking about me guesting for her while she was away I thought I'd create a page about our long distance friendship, but as time went I had an even better idea. I created a handmade scrapbook mini album, and gave it to her while she was here so she had somewhere to save the photos of our meeting in.
I built this album from the ground up. This started with just chipboard and patterned paper…no pre-bought album here. I know that sounds intimidating, but I promise that if you can measure and glue you can do this, too.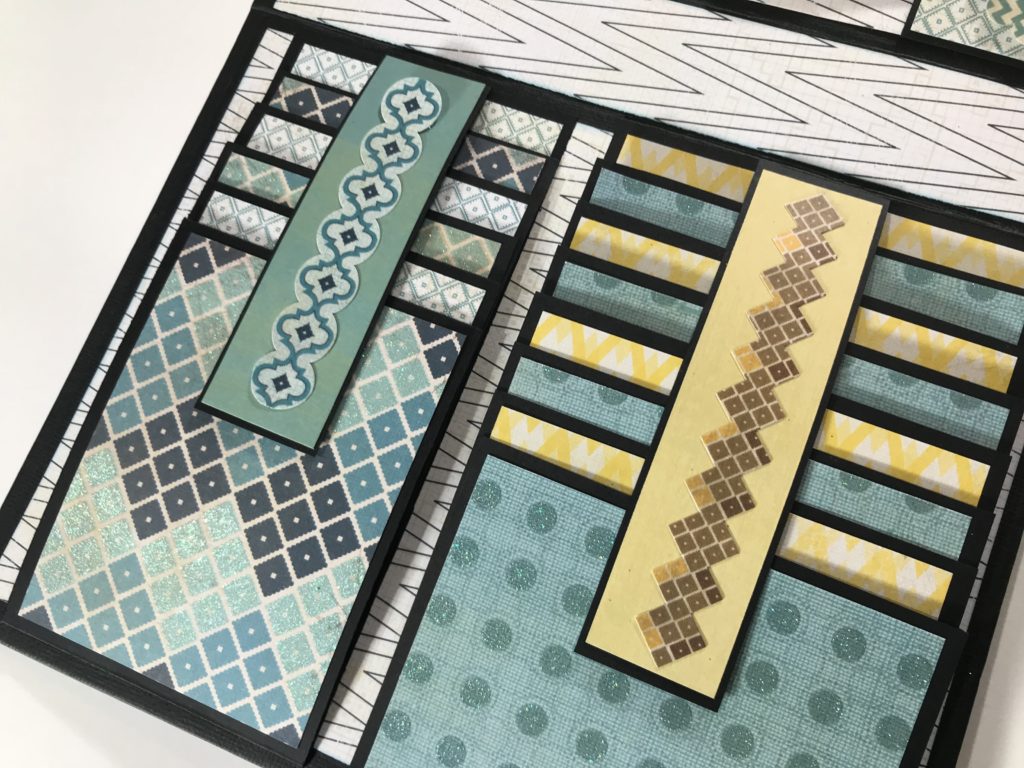 For me, the greatest thing about this mini album is that it holds so many photos. The way I did it the album holds five full 4×6 photos and fifteen 3×4 photos in both horizontal and vertical format. You can't beat that for a project that can be completed in an evening.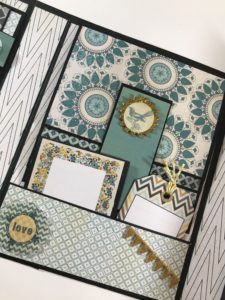 The other nice thing about this particular design is that if you flip the waterfall with the birds up the pocket can hold brochures. I would say three or four before it got too bulky, but just having the option makes this design a keeper in my book.
There are so many facets to this album that it would take more pictures to show you than you'd want to sit and wait for load. To "solve" that issue I created a video to show you how it all works. I hope you enjoy it!
YouTube Video – Mini Album Share
I want to say a big thank you for Habiba for having me guest today, and to you all for sticking around and reading about my creation.
Have a wonderful crafty day!
Lyne