Aren't those wooden herb markers super cute? I'll be teaching you how to do them today. I'd categorize them as a super simple craft that even absolute beginners can do!
I always have a herb pot or two in my home. How about you? Sadly my current apartment doesn't have a balcony or backyard, so the windowsill will have to make do.
A little green already adds a certain flair to my home, but I love to go even further and decorate my plants with some extras. Last year, I've made these gorgeous little wire dragonflies for example. Learn how to make that darling painted flower pot here.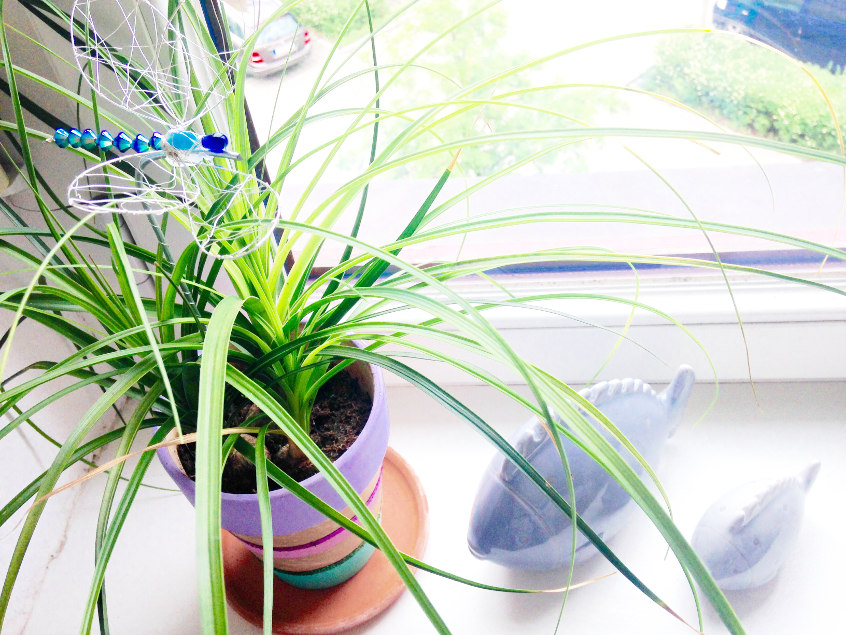 And I love to buy little clay flowers with wire stems at craft fairs to add a little color to my herb garden.
Craft Room De-Stash Challenge
As I was decluttering my craft room this January I stumbled over a big bag of little heart-shaped wooden cut-outs and started dabbling with them. As a result, I ended up having little hearts on sticks.
I stuck them in my plants and let them sit for a day or two until I came up with the idea to write herb names on them and use them as cute herb markers for my kitchen windowsill.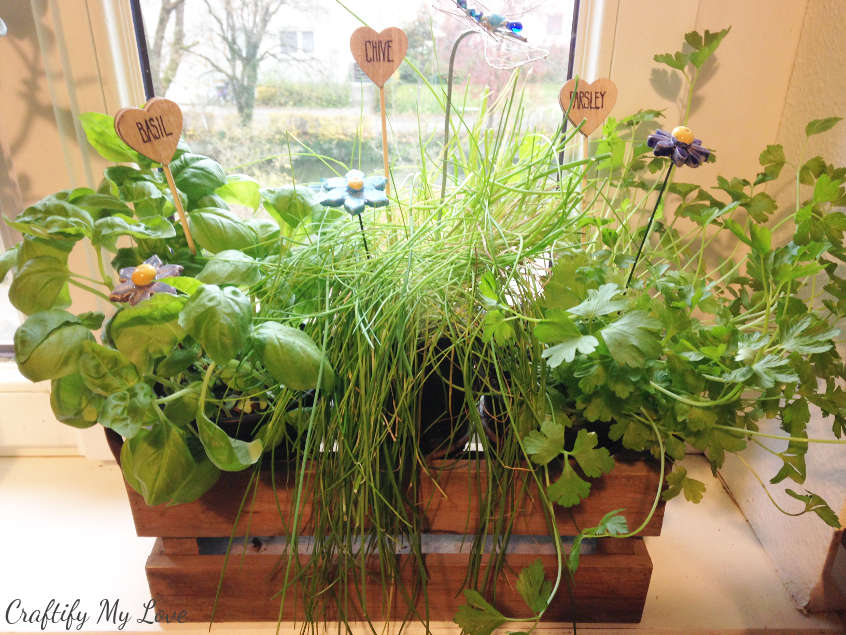 The perfect craft project for this months De-Stash Challenge by my friend Megan from C'mon Get Crafty, don't you think?
Make sure to check out all the other creative ideas my friends came up with whilst using mostly supplies they already had at hand.
Learn how to make DIY Herb Markers from Wooden Cut-Outs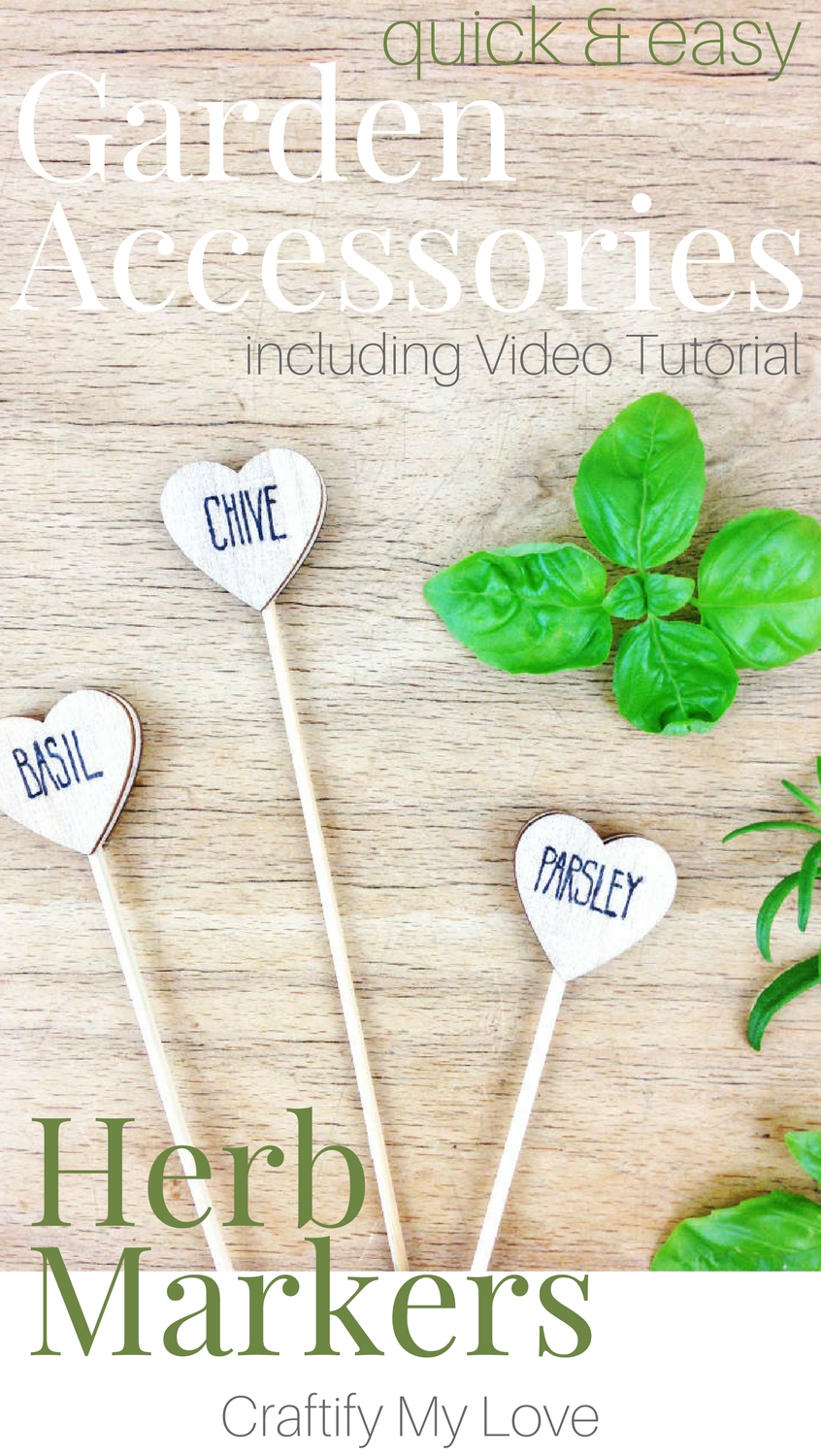 Supplies to make Herb Markers
1 – Free Practice Sheet for Hand Lettering
Download your free practice sheet now to train your hand lettering skills before starting to label the little wooden hearts.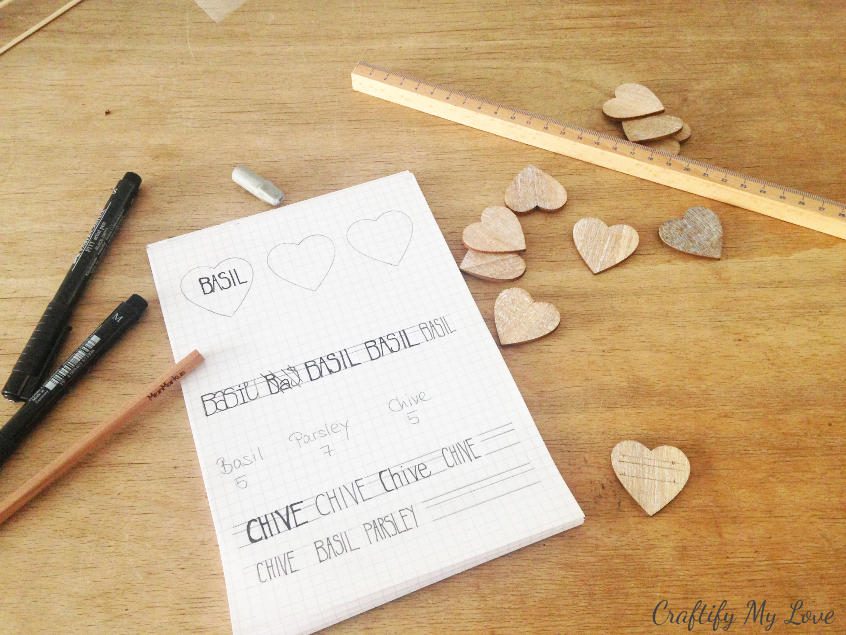 2 – Prepare Wooden Cut-Outs
Grab your ruler and pencil and draw fine lines onto your wooden hearts. The middle line will divide the distance between the upper and lower line into 1/3 and 2/3.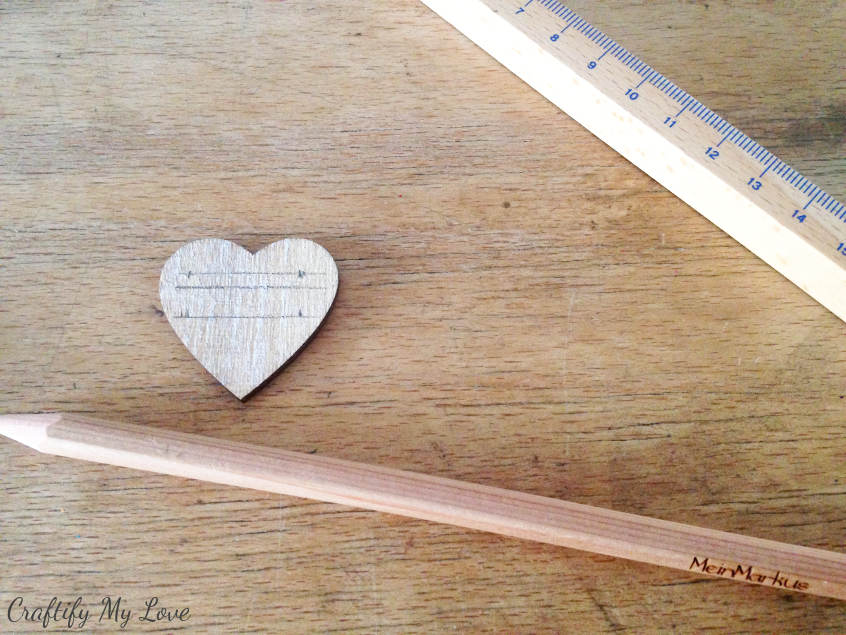 3 – Label Your Herb Markers
Grab your Artist Pen and show off your recently trained hand lettering skills (grab your free practice sheet here).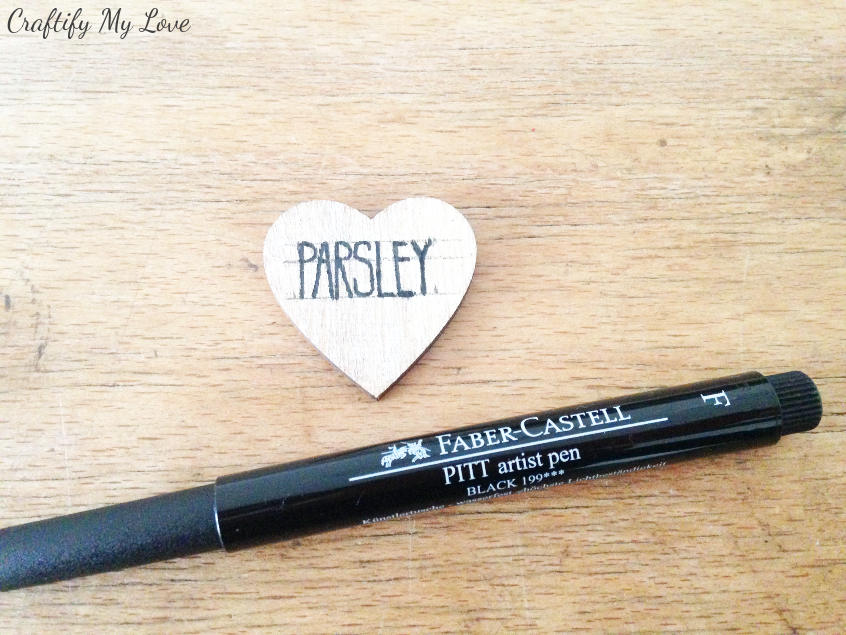 Set of 3 – Plant Markers
And you're done! What do you say? Easy, right?
Now it's time for you to get creative: What other words could you write on those little heart markers?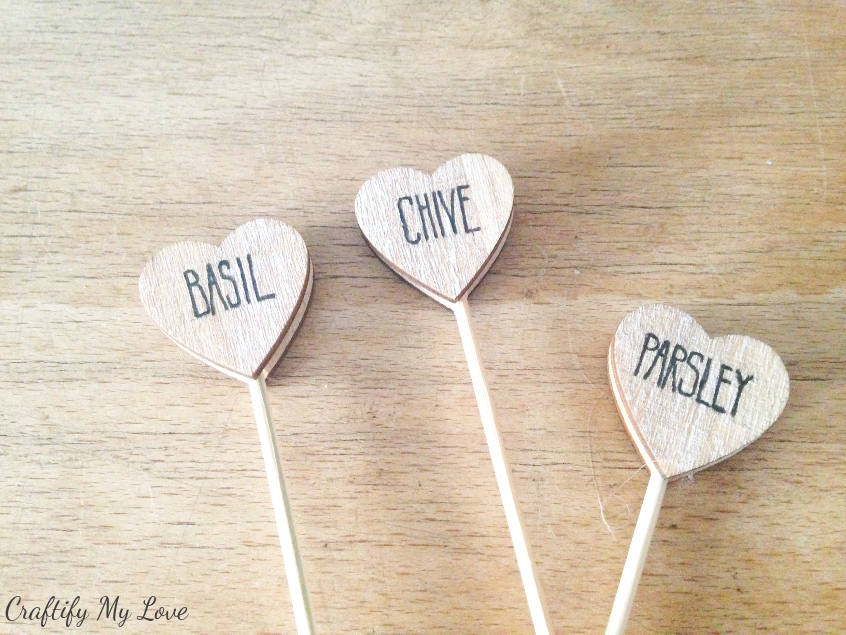 Home Decor Idea – Windowsill Herb Garden
Do you see the little clay flowers I've mentioned at the beginning of this post? And my little DIY sparkly blue dragonfly doesn't look too bad either in her new herb home, right?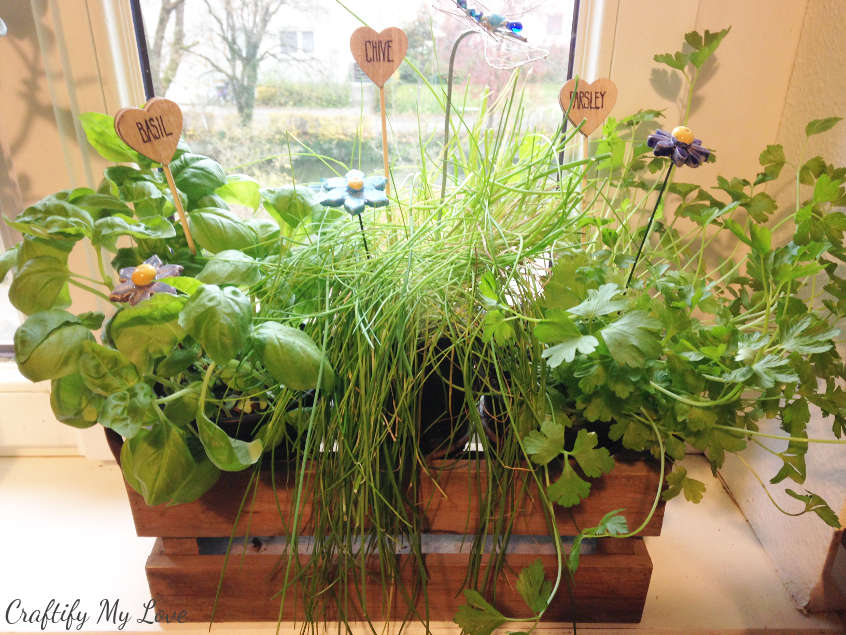 By the way, I thrifted this cute wooden crate and I think my herbs look awesome in it! What do you say?
Love,

PS: PIN this to Pinterest if you want to make it later.
Video Tutorial: How to make Herb Markers
Other Garden DIY's you might enjoy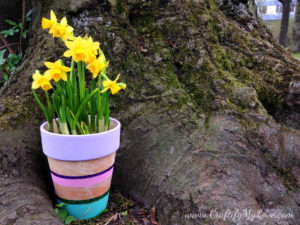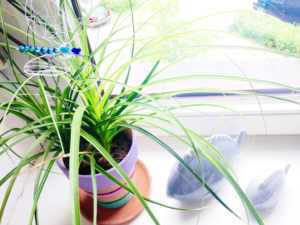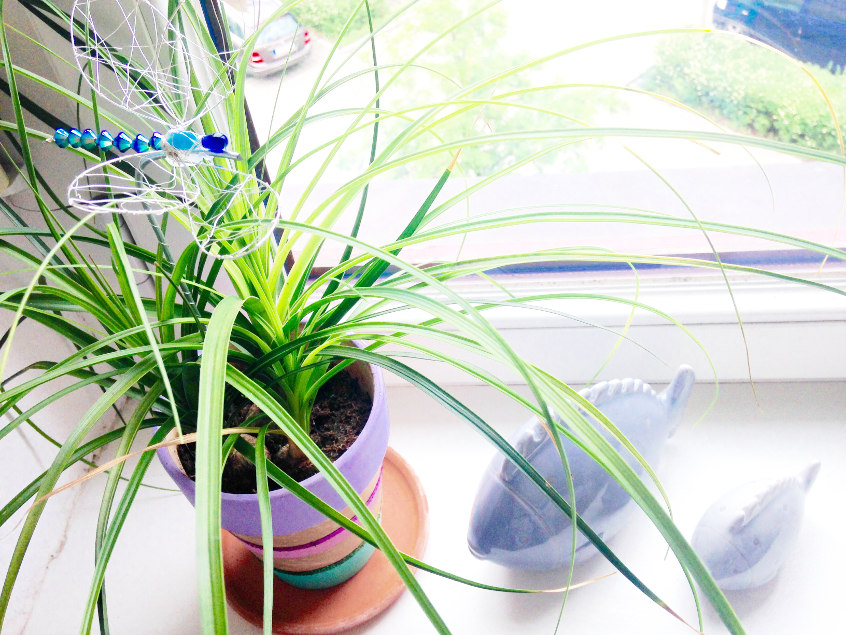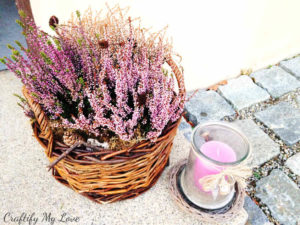 Find even more garden projects over at Fave Crafts.
Craft Room De-Stash Challenge
Every month a group of bloggers is challenged by
C'mon Get Crafty
to create a new craft or project from their own stash of goodies! Check out some awesome creations you might be able to make from your own stash! #CraftRoomDestashChallenge