With time I developed the ability (or should I rather say the need #packratanyone?) to see if something has the slightest potential to end up in one of my DIY projects . So lately, when I am cooking and am using a can of tomatoes or corn, I will clean the can and keep it. Just today I turned one of these cans into an upcycled vase within minutes.
They make for a good gift, if you're invited, too … just pick a view wild flowers on your way!
Related: And here is another upcycled vase idea from recycled glass bottles.
With my huge stash of accumulated craft goodies I can save a lot of money in craft supplies, and can craft happily away whenever I feel like it. But you can probably guess that I am in constant need of new storage room, too.
Where to store all the craft supplies? #TheStruggleIsReal
If you are a crafty hoarder like I am, you might be interested in these storage creating DIY projects: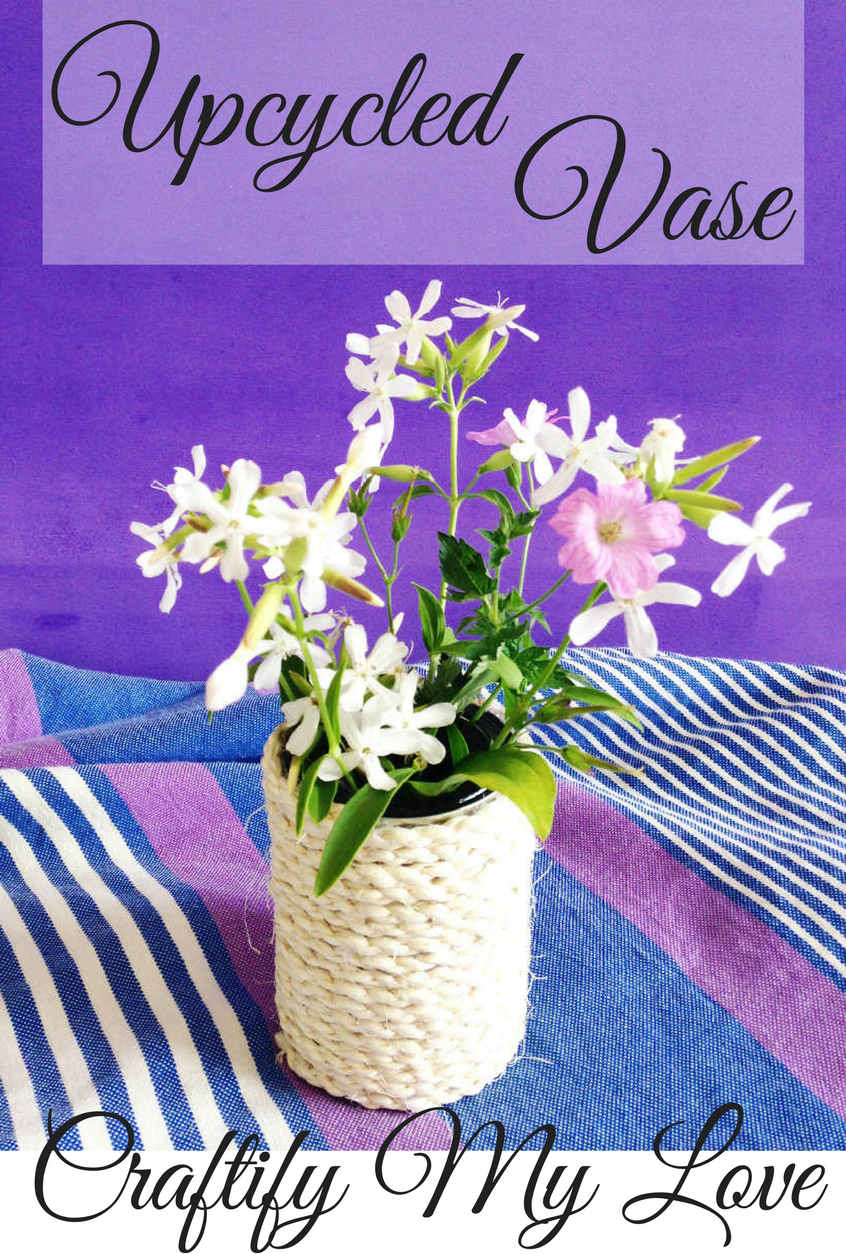 Supplies to make an upcycled vase
recycled tin can
recycled jar (only if you'll want to use real flowers)
rope
hot glue gun
scissors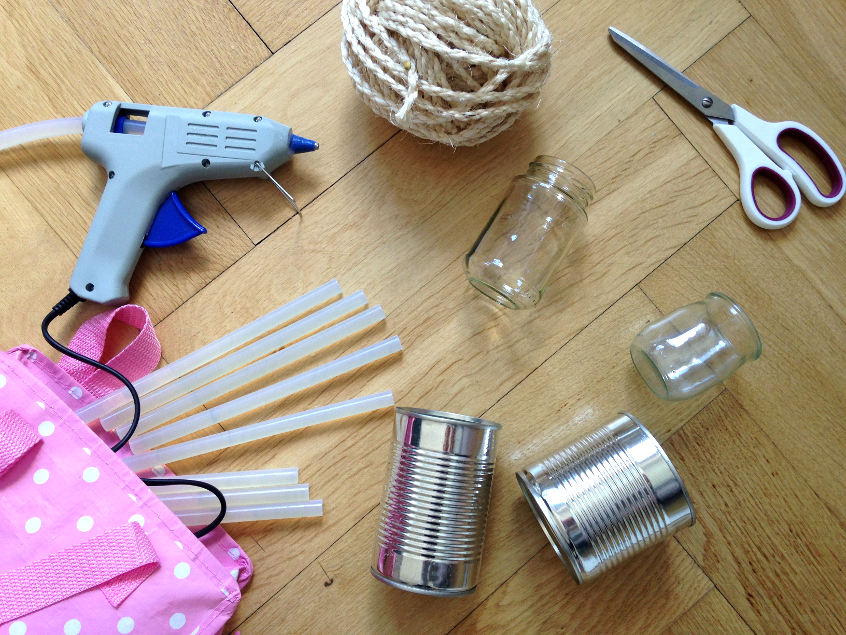 Step by step instructions on how to make an upcycled vase
Apply hot glue to half a round of your can. Start at the very bottom.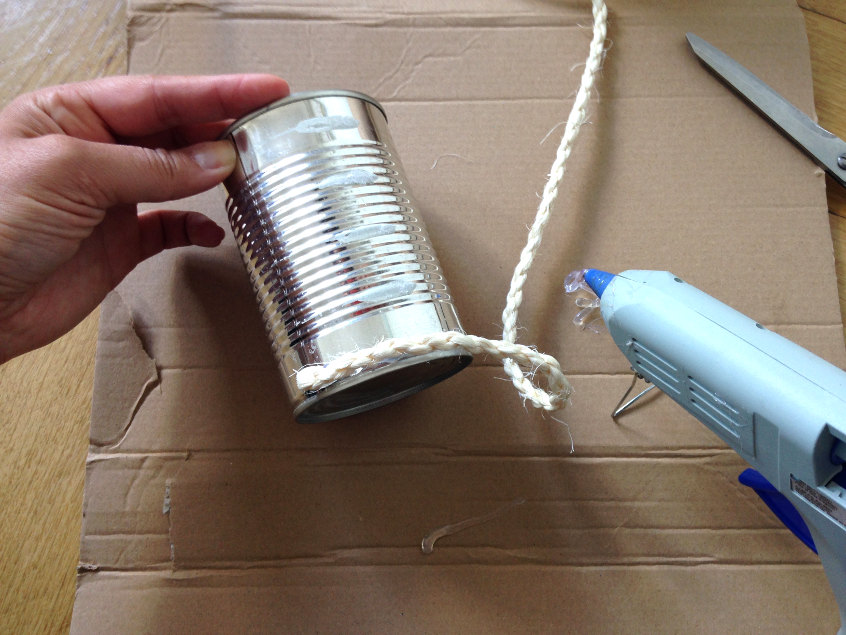 Continue glueing the rope round your can. Make sure to push the rope together if you don't want the can to show through.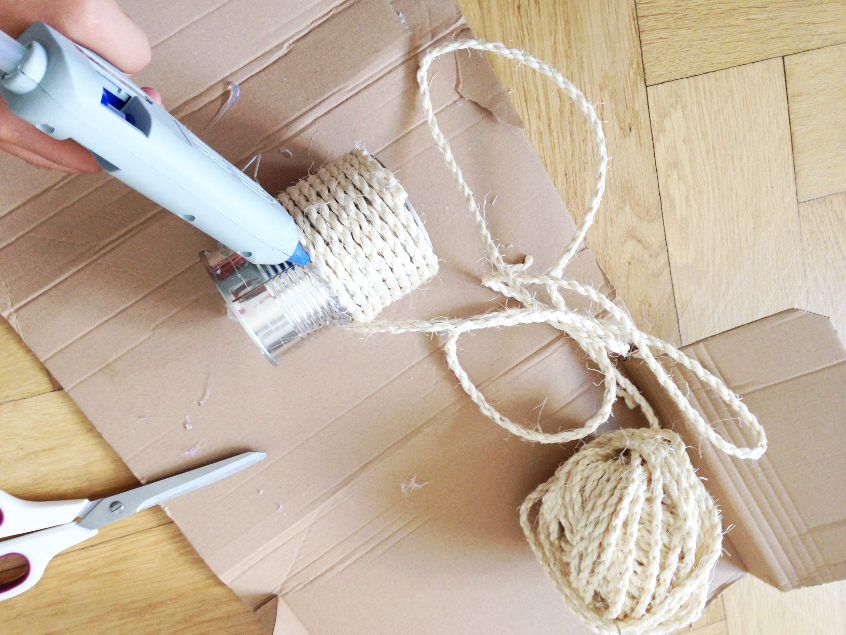 When you've reached the top, cut the rope and glue the last bit to the can.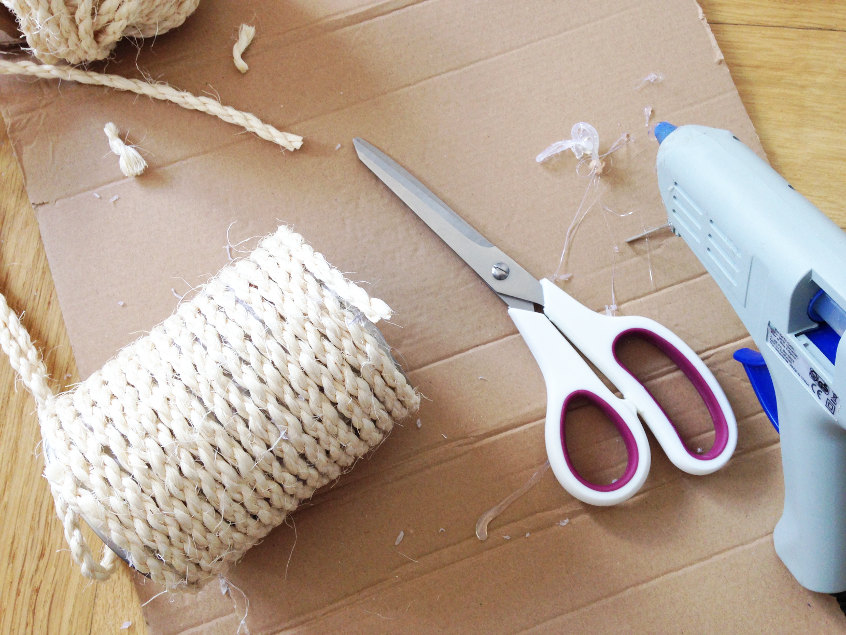 Why don't you add some color to your upcycled vase?
If you want to get creative, go for it! Only the sky (or should I say your imagination) is the limit!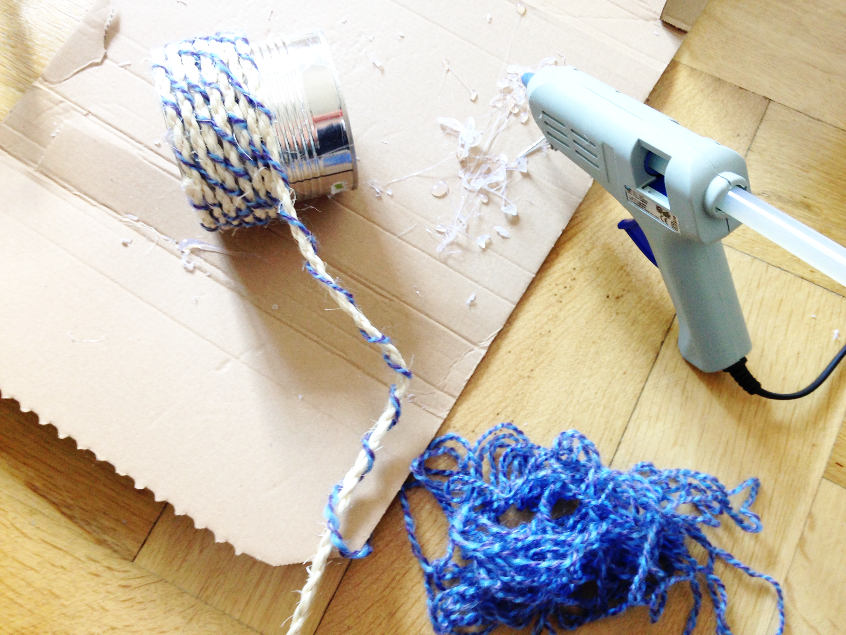 I found some blueish yarn and twisted it around the rope. This was a bit tricky and I didn't pay close attention to the hot glue…not a good idea, I am telling you:
Watch it, hot glue is suuuuper hot!!!
Put your upcycled vase to use – various options!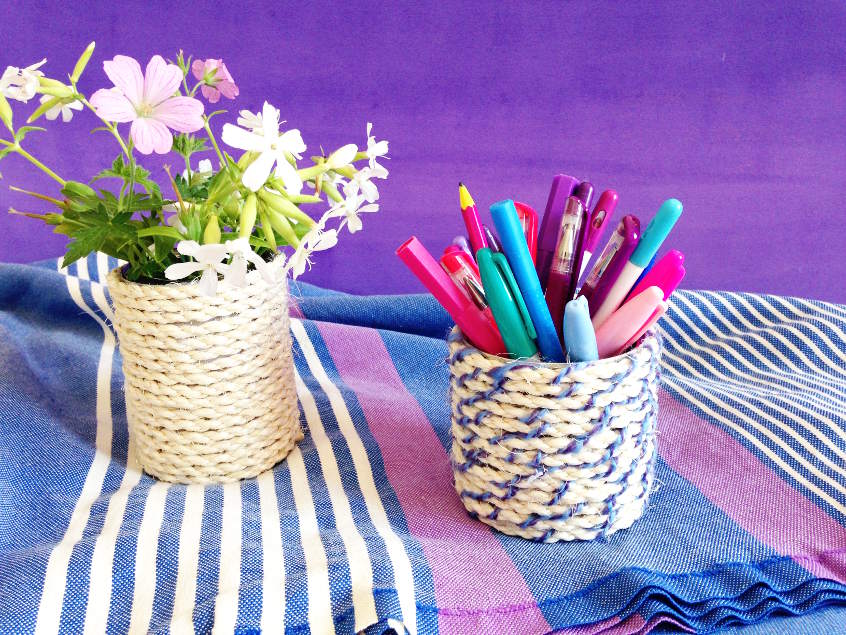 If you want to use your up cycled can for flowers, I suggest you place an empty jar inside. This way the water won't be directly in the tin can and the flowers will probably last longer.
Noticed that you can use them not only for flowers? You could also use it as a pen holder, a succulent planter or as a lovely center piece.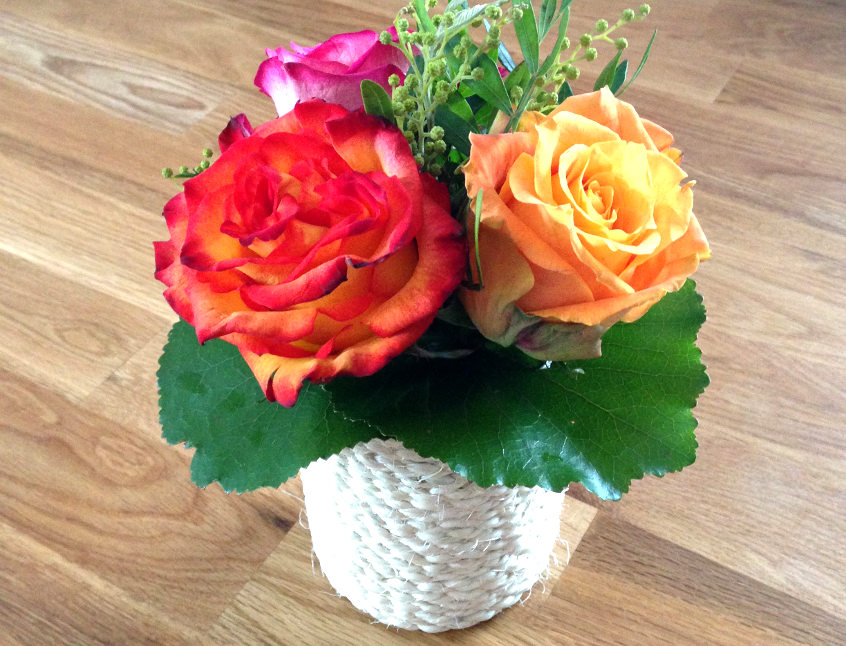 Have you ever used recycled cans or some other recycled things for a crafty project?
There's a whole tribe of craft supply hoarders
Want to get to know some of them? In order to work with all the goodies we collect over time, we challenge each other every month to craft something solely with our stash and add ons for no more than 10 bucks. See what wonderful creations were made this July: #CraftRoomDestashChallenge
Love,

PS: If you'd like to join in the Craft Room De-Stash Challenge, you can! Request to join our Facebook group here.