This photo of my grandmothers hands represents all the wonderful experiences that I've made during a trip to Morocco in 2012. The goal of this journey was to connect with my roots and my Moroccan family. For years I've been thinking now on how to incorporate this memory into my life in Germany.
My friend Julia gifted me with a photo art print of artichokes on alu-dibond (Say whaaaat? Yep, totally my reaction, too. Be patient, I'll be explain what that is further down) and that got me thinking…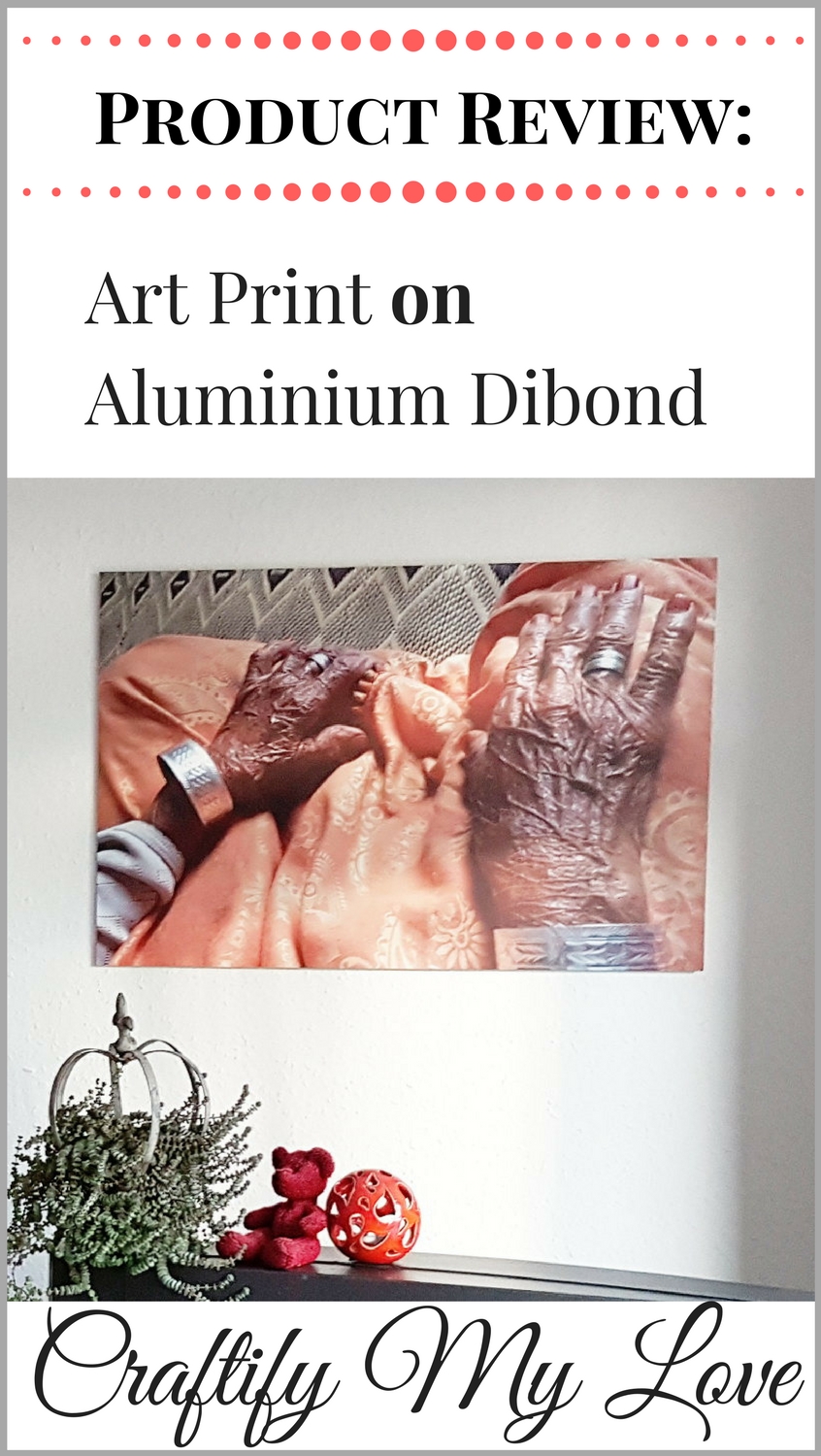 Choosing a product for my photo art print
I followed the company she ordered my pressie from, Saal Digital, on Instagram and right away forgot all about it, lol #ThereIsAJungleInMyHead. And a couple of months later I stumbled over their offer for photographers and bloggers to test their products. Voilà! I figured that was a sign and applied.
Who would have thought that they give a newbie blogger, like I am, a chance!
So here goes the disclaimer: I really made it! This is a partially sponsored post as I got to spend a gift coupon on any order for wall art. But rest assured that I always write what's on my mind, no holding back – I literally lack a filter or something…
Materials to choose from
I could choose from various materials such as alu-dibond, glass, foam board and canvas. Some of my friends would wonder, why I gave this super modern material called alu-dibond a chance. #CurlyGirlyRomanticMe #LeanAndCleanIsUsuallyNotMyStyle. I even still watch my movies and series (#TWDisMYfavorite) on one of these old school TV's because it's still working…so why wasting money on a new and modern flat screen one, right?
After Julias wonderful birthday gift, the digital print on alu-dibond it was!
Size and mounting
Sala-Digital offers various formats, the alu-dibond (50×75 cm) fits wonderful over my old school TV, so there was no need for a custom size. I had to choose on a mounting solution and decided on the standard hanging – which was the cheapest, will do the trick and is basically a lug that you stick to your super lightweight alu-dibond art print with a sticky stripe.
Designing and ordering
The design and order process is really simple. It took me about 15 minutes to navigate through the website. It took me longer to find my wonderful photo from 2012 in my massive photo collection, lol.
You can either download their software to really design your wall art or you can simply upload your photo as is in the browser, mess a bit with the size and hit 'add to cart'. Again I went with the simpler version and did exactly that.
Unboxing, assembly and hanging-up
Want to catch a glimpse of my excitement as I unboxed my brand new alu-dibond art print?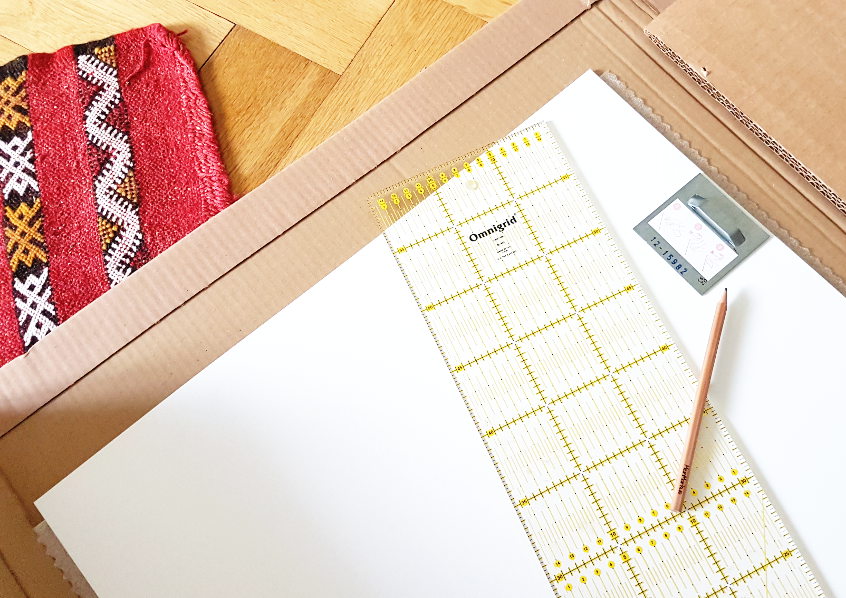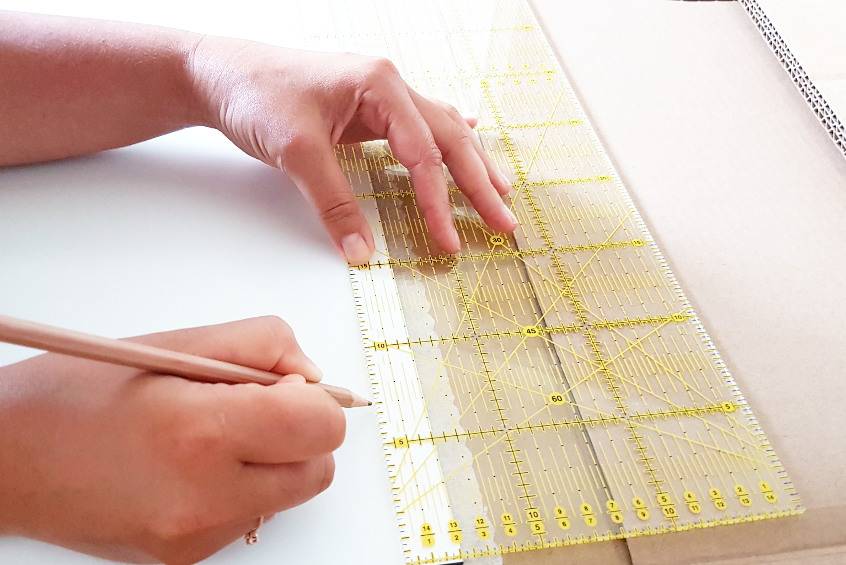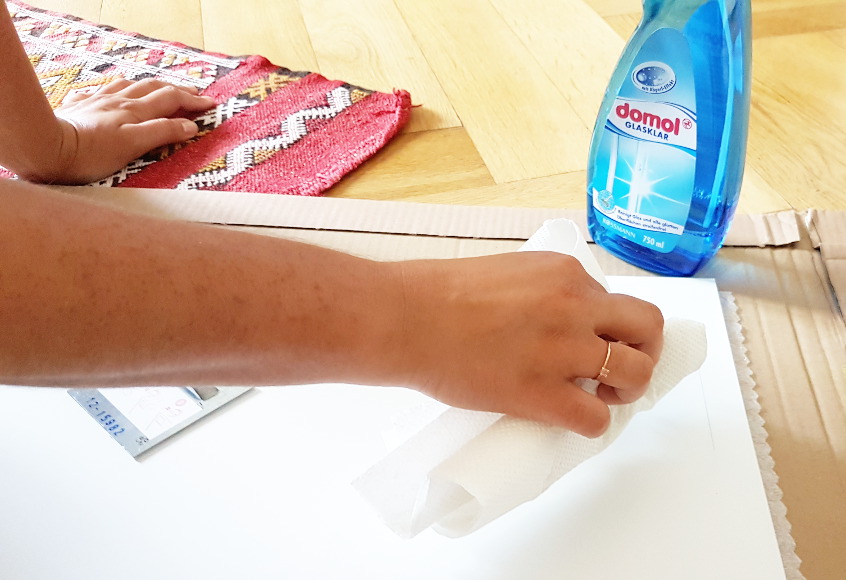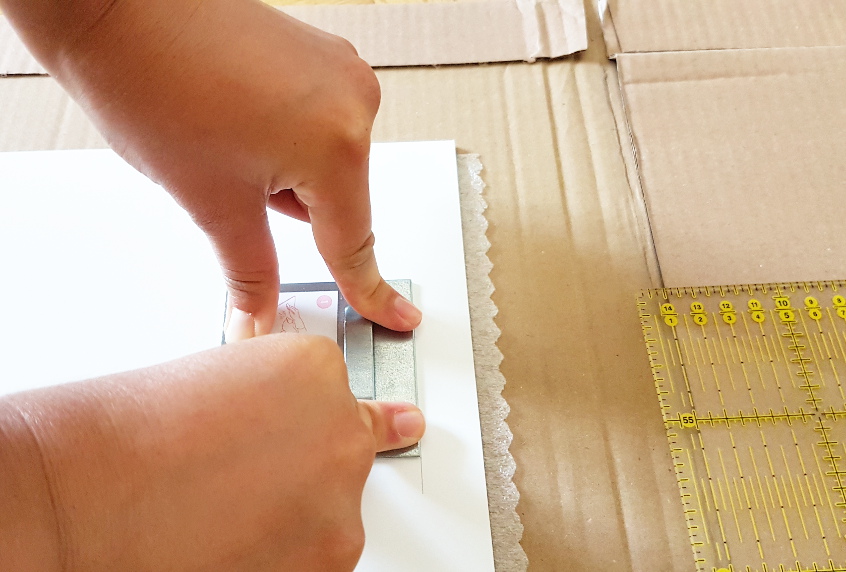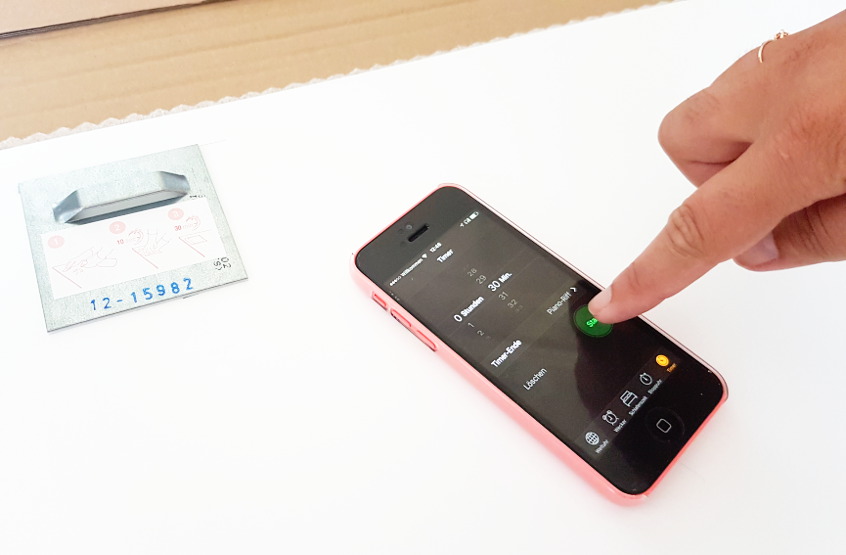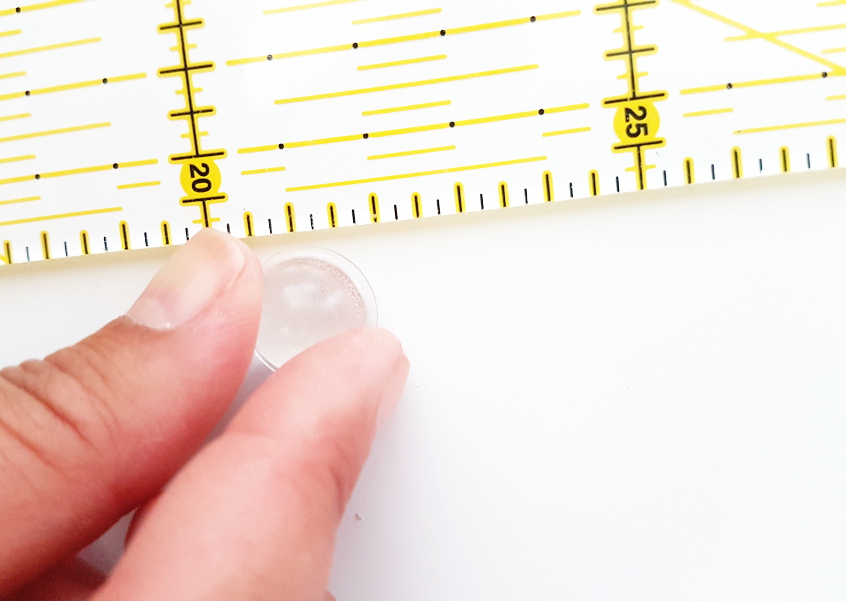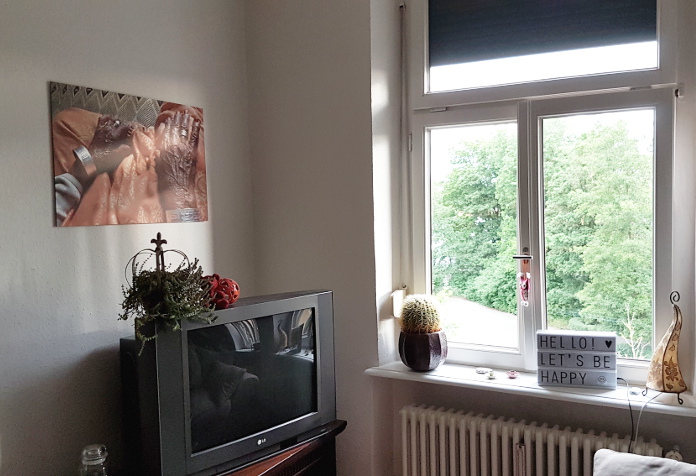 Pro-Tip by Habiba – bent edges can be fixed!
Right after hanging the art print to the wall it crashed down – oh nooooo! Markus and I were shell-shocked and couldn't explain to ourselves what happened. As we recovered it from behind my TV it was stuck between the floor and the skirting. We hoped for the best but my lovely metal print had suffered quite a bit! #bummer
Good thing is, that I opted for the alu-dibond and not the glass or canvas version because they probably would have been broken or ripped. Because of the layering technique and the sturdy material the top most aluminum layer was "just" bent upwards in several places. I found my pliers and a kitchen towel (to protect the print) and simply reshaped the board by bending it in the opposite direction. It' as good as new again! #Phewwwwww
What is alu-dibond?
Last but not least the promised explanation: Now this is going to be a bit techy. I researched those materials, techniques and words and I hope I got everything right…
With this method the photograph is directly printed on an aluminium composite panel. They are built from two white-painted robust aluminium dibond layers (front and backing) with a black polyethylene core. This image shows you the layering. Alu-dibond boards are about 3 mm thick. And are being advertised as the revolution in modern photography prints. And I must admit that I really like how my photo came out using this technique.
The best thing is, that it is super lightweight and that it can be displayed inside your home and outside as well. The material is sun and rain proof – at least for several years.
What is your favorite way to incorporate your photo memories into your home?
Tell me all about it in the comments!
Love,