Mother's Day is just round the corner peeps!
Do you want to surprise your mother with some flowers? Yeah? How about they won't wither and die anymore? I love the idea of giving my mum flowers she can rejoice in throughout the whole year! So I decided to make her an ever-blooming rose bush out of little branches and DIY paper roses.
Materials needed
twigs or branches
paper roses (see how they are done in this tutorial)
hot glue gun
vase or glass bottle
paper butterflies, optional (source: e. g. biology poster)
Whenever you're out and about, open your eyes…
…and search for lovely twigs or branches. Nature is wonderful and provides us with soooooo many free craft supplies. It's a bonus if they have little extras, like the cones you can see on the ones I used. And of course you decide on the size of the ever-blooming rose bush! I once made a huge one for my bedroom and even added paper butterflies I cut out of a biology poster. My mums place isn't that huge, so I opted for a tiny bush instead 😉 Also I didn't have to craft a gazillion paper roses, duh!
Craft as many paper roses as you'll need
At first you might want to start getting all the supplies ready. And obviously the paper roses are the number one thing to make. I created a detailed tutorial on how to make paper roses for you.
4 easy steps to make an ever-blooming rose bush

Now find your vase or glass bottle and place your twigs or branches in it.
You might need to cut the twigs and find an arrangement that looks fine.
Hold your paper roses to the twigs to decide where you want them to go.
Using your hot glue gun, you'll fix the roses to the twigs.
ProTip by Habiba:
Put a blob of hot-glue on the bottom of your paper rose and let it start to dry for a couple seconds. Then press it to the part of the branch you want it to go (not too hard or you might snap the twig) and hold it for another couple seconds in place.
Also, please watch it, it's super hot! No need to burn your fingers. I can tell you: It's noooooo fun! Nope. Not. Believe me!
A perfect Mother's Day gift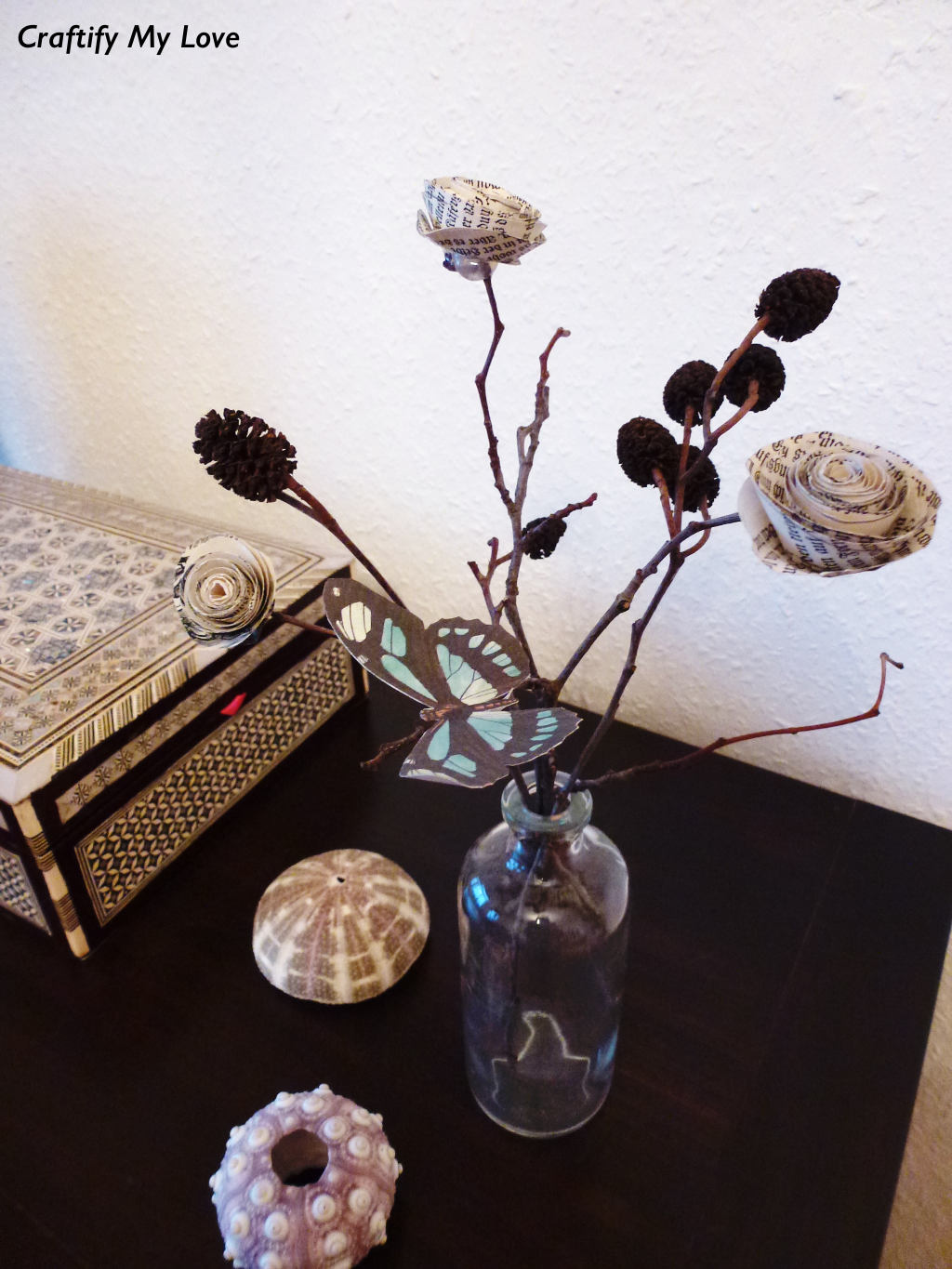 After all is dry you'll have a fairly sturdy little (or not so little – depending on your earlier choice of twigs of course ;-)) ever-blooming rose bush. Of course it's all natural twigs, so if you crash into them or drop them, twigs might break. So make sure to transport it carefully so your Mother's Day gift will arrive sound and safe!
I am sure your mother will be thrilled!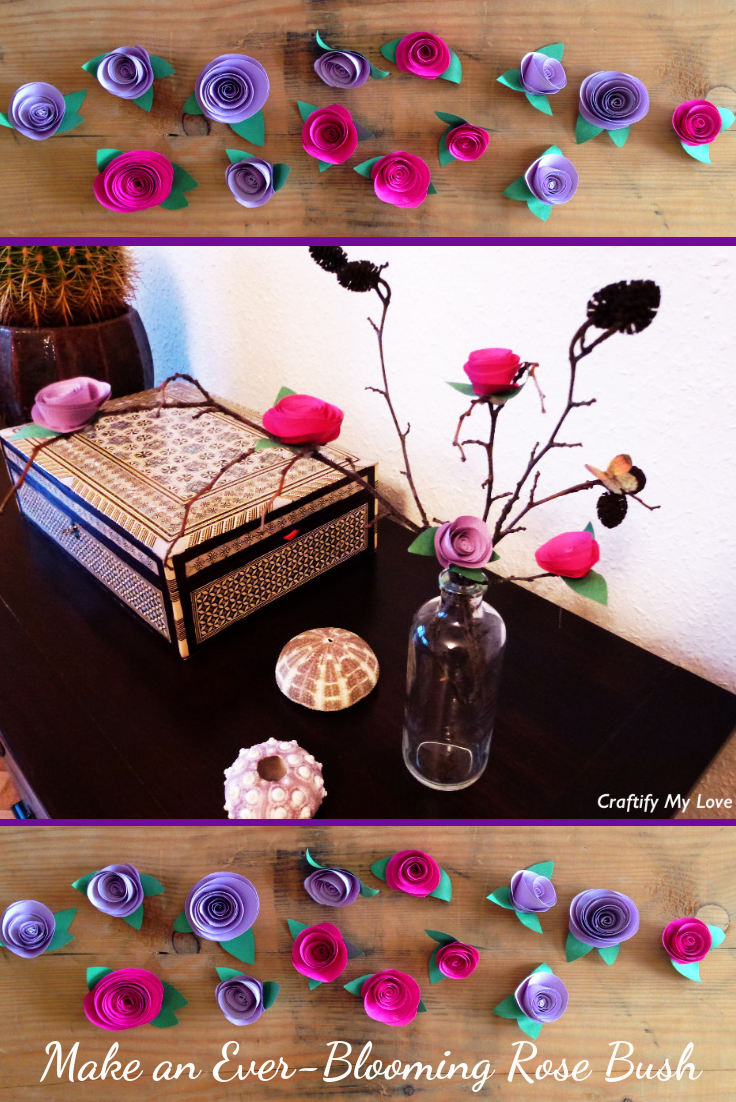 Story Time with Mrs. Shauna gave it a go!
See this lovely craft idea being featured in Mrs. Shaunas "Happy Mother's Day"-Video on YouTube. I think the mini-mini ever-blooming rose bush is just stunning!