Super Easy Raw Broccoli Salad With Options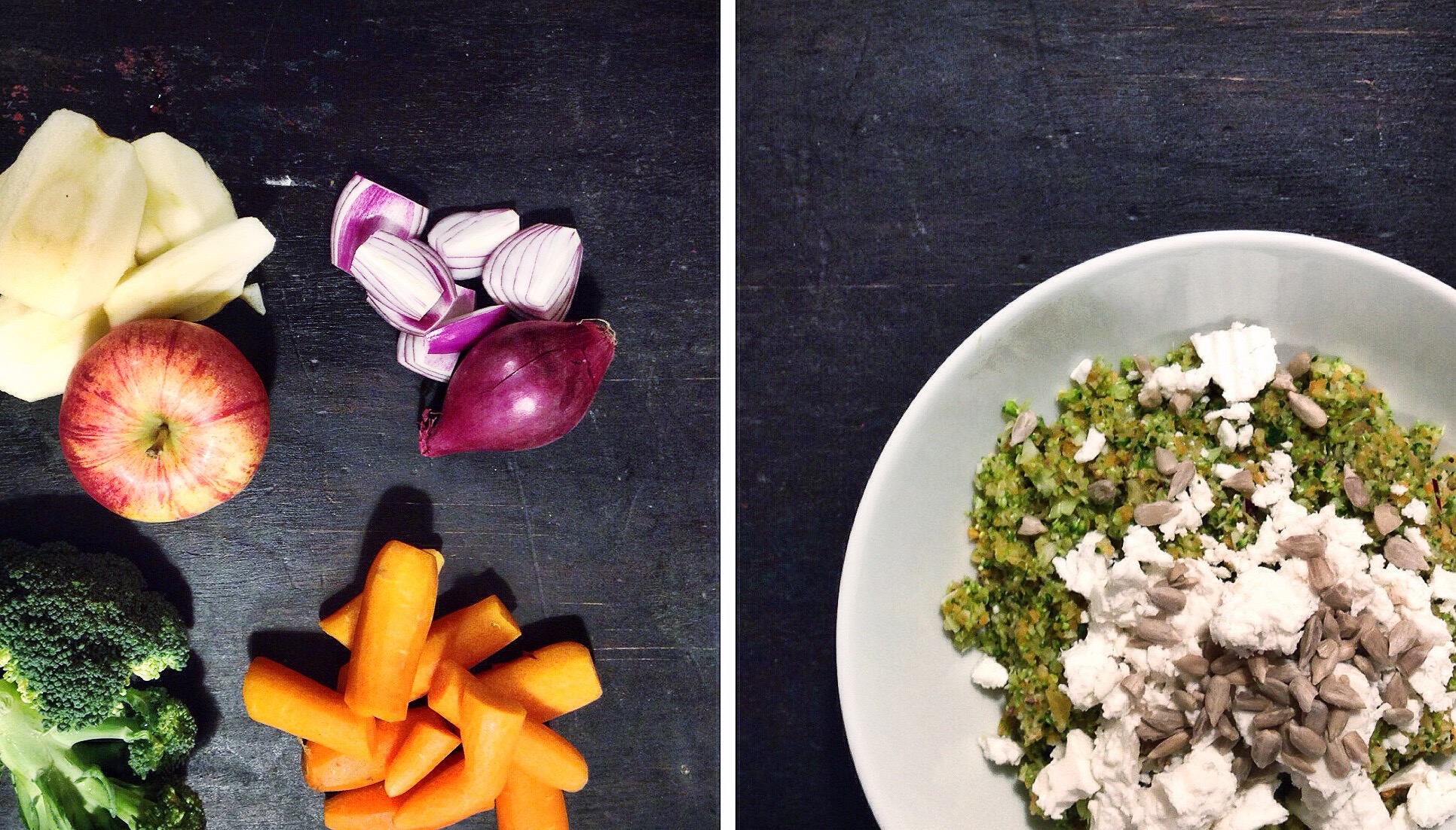 Author:
Habiba from Craftify My Love
1 broccoli (without the stem)
4 carrots
1 red onion
1 apple
DRESSING:
3 tablespoons white balsamic vinegar
½ a lemon, the juice that is
2 tablespoons olive oil
2 teaspoons honey
fresh ground pepper
OPTIONS:
sunflower seeds
Feta cheese
chicken breast
brown rice
You peel, cut, wash or measure all the ingredients and
put them in a food processor.
Hit the power button and wait till everything is diced up.
Done!
Don't want just greens? Want some substance, too?

No problem!
To make this a full fit fam meal you could add brown rice (I added ⅓ cup per serving) as your carbs, and feta cheese (say a thumb thick slice - or the amount your meal plan allows) or grilled chicken breast (I seasoned mine with fresh ground pepper, garlic powder, and some fennel seeds - yum!!!) as your source of protein. It's also very delish to add some sunflower seeds (I used two teaspoons per serving).
Recipe by
Craftify My Love
at https://craftifymylove.com/2017/03/07/super-easy-raw-broccoli-salad-with-options/